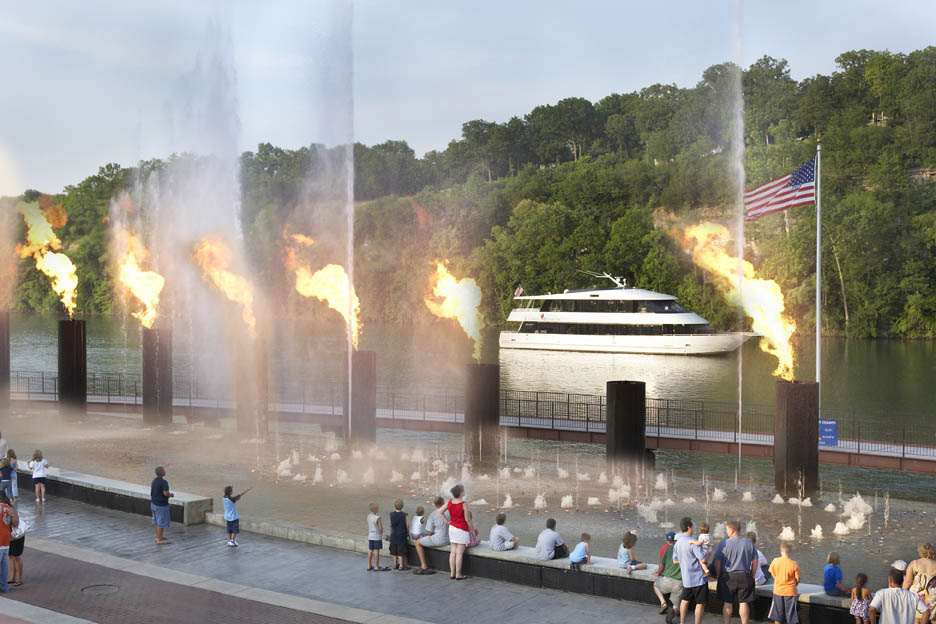 Branson Landing on the waterfront.

1.   Branson features a great variety of entertainment. While you can expect to enjoy country music, that genre represents less than half of Branson's show offerings.  You can also enjoy Comedy, Acrobatics, Tributes, Broadway, Dance, Irish, and Patriotic themes.  Additionally, you will also discover many interesting museums and exhibits.
2. Branson caters to a wide variety of ages. While it remains a popular destination for seniors, the wide range of opportunities has been just as attractive as a family destination.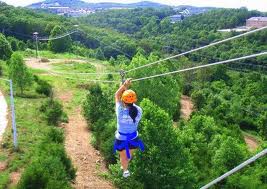 3.   Branson offers a wide variety of restaurants and hotels. You can find all the popular mainstream chains and also family-owned and upscale dining and lodging at such places as the Big Cedar Lodge, Clarion at the Palace, the Radisson and Hilton Hotels, the Keeter Center at the College of the Ozarks, and Chateau on the Lake.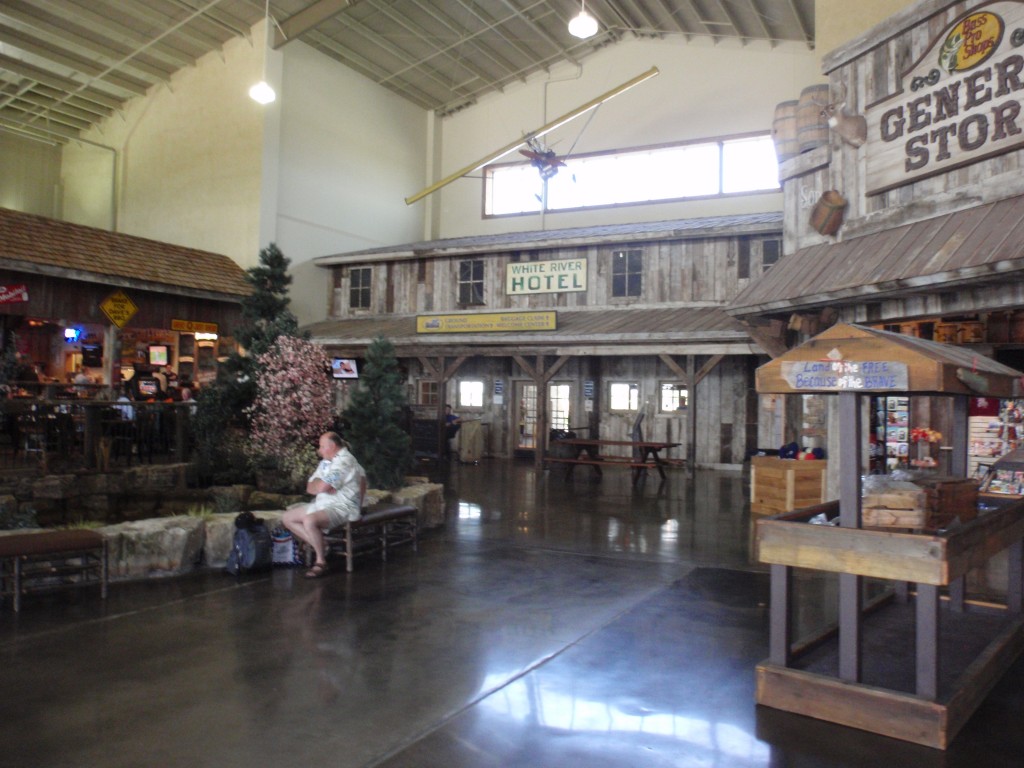 The friendly modern new Branson Airport seems more like a country store.
4.   Easy Access.  Branson is within a day's drive for nearly half of America's population accounting for 80% of the people driving their cars there.  (Branson is one of the Top Three RV destinations in America and 5% come in buses.)  Now with a brand new local airport, two major airlines service the area making the area even easier to access.
5.   Branson offers many outdoor adventures. Within minutes of downtown you will find bass and trout fishing and all the other water activities on one of three pristine lakes, hiking, biking, horseback riding, picnics, geocaching, and camping in many privately owned campgrounds and RV parks and the nearby 1.5 million acre Mark Twain National Forest.  There is also the Silver Dollar City and Celebration City amusement parks are popular among many other similar types of attractions.
6.   Branson has become a bonafide golf destination with seven courses that will entice and entertain everyone from the most sophisticated expert to the casual novice.
7. There is a wide variety of shopping from collectibles, specialty, and gift shops to mall and outlet stores.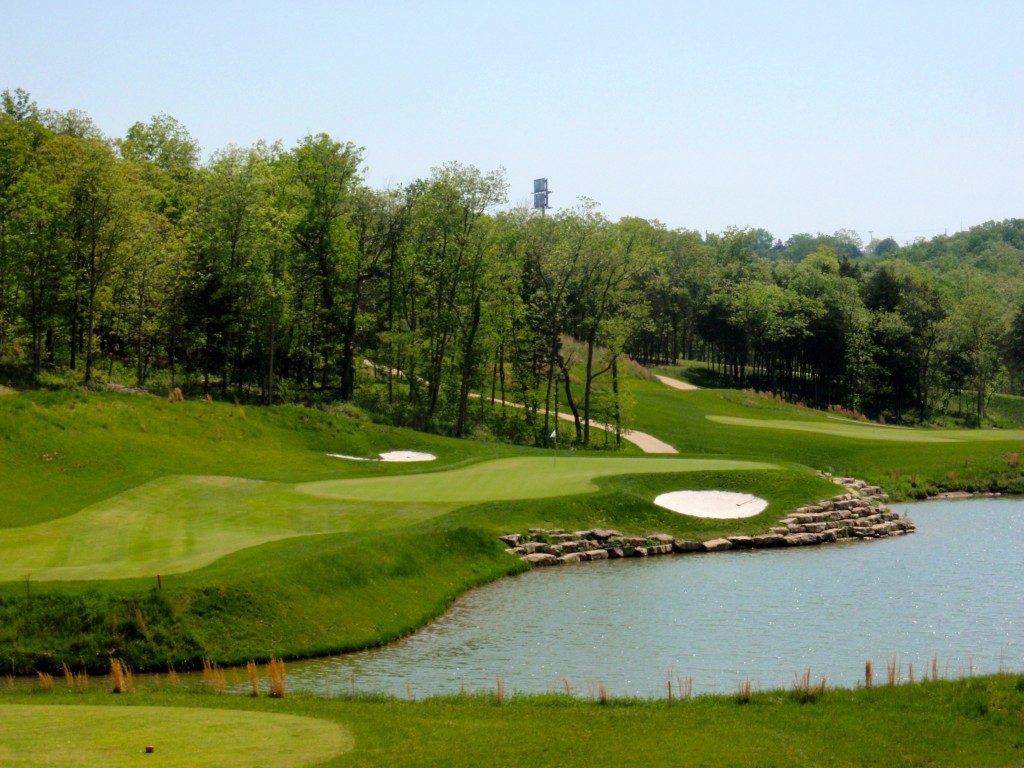 Great golf awaits in Branson as shown by the 16th hole at the Payne Stewart Golf Club.
8.   There are a variety of tour operators that can steer you to boating, caves and caverns, extreme adventure, nature, entertainment, and just about any other activity you can imagine.
9.   There are many useful websites that provide you with all kinds of great ideas, information, and contacts to help you maximize your next trip such as www.bransontourismcenter.com and www.explorebranson.com.
10. The people are friendly and the prices are competitive.  Tourism is far and away Branson's major industry and has been for over fifty years.  There is a genuinely sincerity about everyone and they realize that they must remain fresh, relevant, and provide good value to continue to attract your business.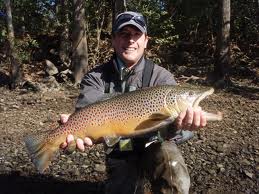 John Langcuster of Kansas City, MO, displays this 30-inch brown trout, caught in October of 2008 at Lake Taneycomo in Branson.
Bob Fagan is a golf and travel writer hailing from Pleasanton, CA and his work may be viewed at www.theaposition.com/robertfagan.