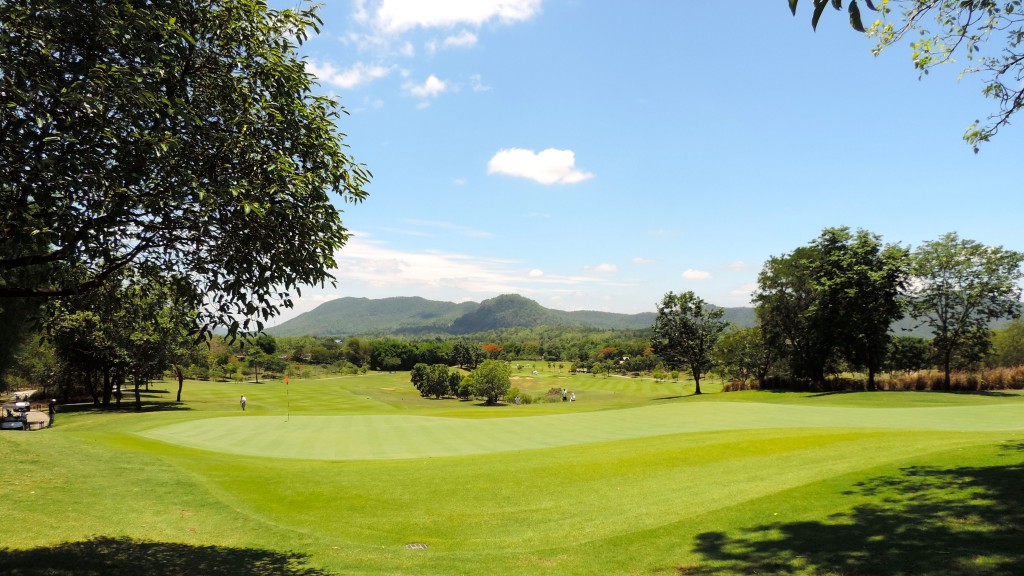 The depth of quality golf courses in Thailand has surprised me, but maybe the "Golf Experience" is even better! Shown here is looking back at the gorgeous vistas from behind the par-four 12th hole at the Chiang Mai Highlands Golf Club. (Photo by Robert S. Fagan)
We all have expectations about anywhere we travel and three golf trips to Thailand proved that reality can differ from those expectations. Here is what I have discovered about golf, and life in Thailand as it affects your trip there.
1.  There is no shortage of quality golf courses. While there are enough splendid golf courses in most every part of the world to negate the need to travel. The overall quality of the course of the more than two dozen that I've played in Thailand reveal a consistently high level of conditioning and interesting designs. Many famous golf course designers have applied their trade in Thailand in five different regions that count 270 golf courses in all.
2.  The female caddies that are mandatory at every course regardless of whether you walk or ride really do make a memorable difference. Golfwise, most of the caddies are very competent and I only struggled with a few when they didn't understand English. Nonetheless I had a good time with all of them. On average they are just as skilled or maybe even better than their male counterparts in the America, but cost a fraction of what you might pay in the States. They are typically lots of fun, full of spunk, and are attuned to making your day a memorable one. If you are serious, they will tend to be serious, if not, the fun is on. Massages are commonplace.
3.  Luxury lodging is really affordable. Even 5-star hotels typically cost $200 or less in most parts of the country.
4.  Poverty sits right next to high affluence. Whether you are staying in a top urban hotel or country resort or playing a top golf course, extreme poverty is never far away. This was never so apparent as during an exploration of the canal systems in Bangkok.
5.  Medical tourism far outpaces golf tourism and in fact is the number one draw as well-trained physicians in Thailand operate without the cost and fear of malpractice lawsuits and are able to pass along great savings making the relatively expensive airfares easily worth the cost.
6.  Showering after golf is advisable as locker facilities are often quite nicely appointed and attended to. Considering that during many times of the year, a refreshing shower relieves you after a hot round.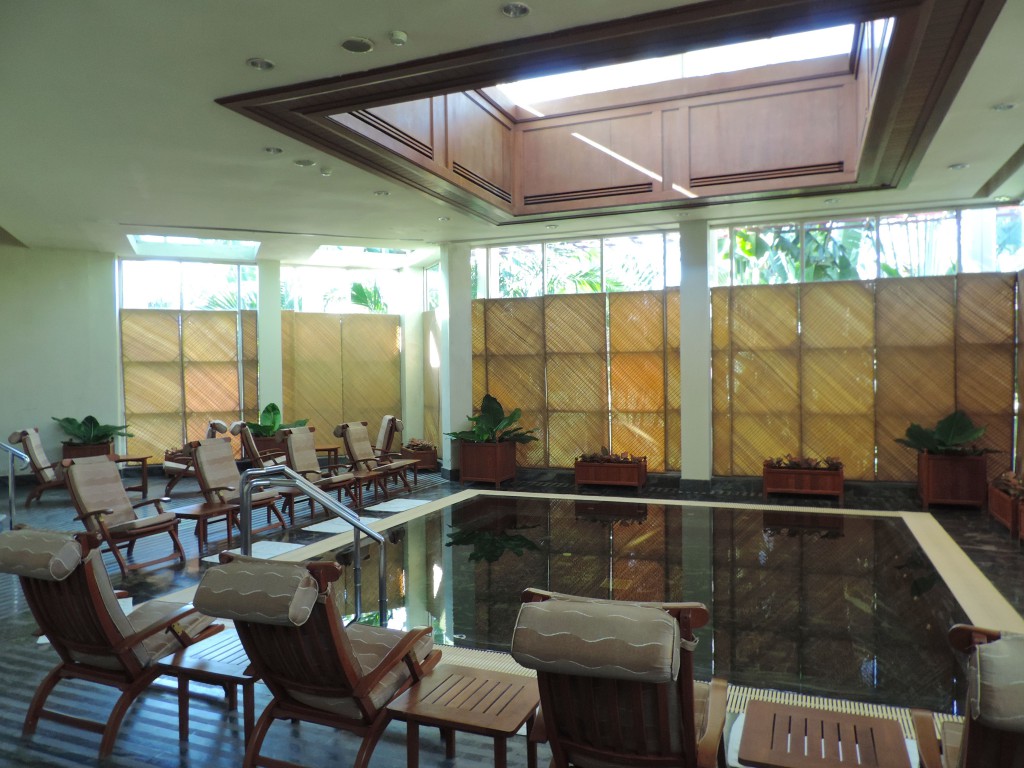 Impressive amenities such as this pool inside the Men's Locker area at the Thai Country Club will often be found at the better golf facilities in Thailand. (Photo by Robert S. Fagan)
7.  The monkeys around some of the golf courses have been known to unzip your golf bags and take the contents such as watches, wallet, phones, cameras, and passports. Typically a caddy will watch over your clubs while you attend to your game.
8.  Great massages are readily available everywhere and a fraction of the cost you typically find elsewhere.
9.  Because of import taxes, golf clubs and balls are quite expensive so be sure to pack plenty of balls. Bangkok, in particular, has lots of golf outlets, but you must also be on the lookout for counterfeit or knock-off merchandise.
10.  The rainy season is actually a great time to play golf in Thailand because the rain typically lasts only a short time and dries quickly. In nine years of operating golf tours and tournaments, tournament and tour operator GolfAsian Managing Director Mark Siegel counts only one single day lost to a rainout!
11.  Sun protection is essentially and arm sleeves make a surprisingly smart addition as does using an umbrella. Using an umbrella to shield can relieve 5-10 degrees (Fahrenheit) of perceived heat.
12.  Whereas you should avoid drinking anything but bottled water, the street food found in most areas of Thailand is not only safe to eat, but it's delicious and inexpensive as well – a great way to sample authentic Thai dishes.
13.  Using a professional golf tour company such as GolfAsian and their professional drivers is not only recommended, it's essential. They know the golfing landscape as well as the lodging, eateries, and points of interest like the back of their hand and can navigate the trickiest traffic leaving you only to concentrate upon your golf.
For more information about travel and touring in Thailand, be sure to visit:  http://www.tourismthailand.org.
For setting up your golf, sightseeing, and travel arrangements in Thailand as well as Southeast Asia, I heartily recommend: www.golfasian.com.
Beware of those pesky monkeys. They can steal your valuables from out of a zipped golf bag. Fortunately the caddies will usually guard your belongings. (Photo by Robert S. Fagan)