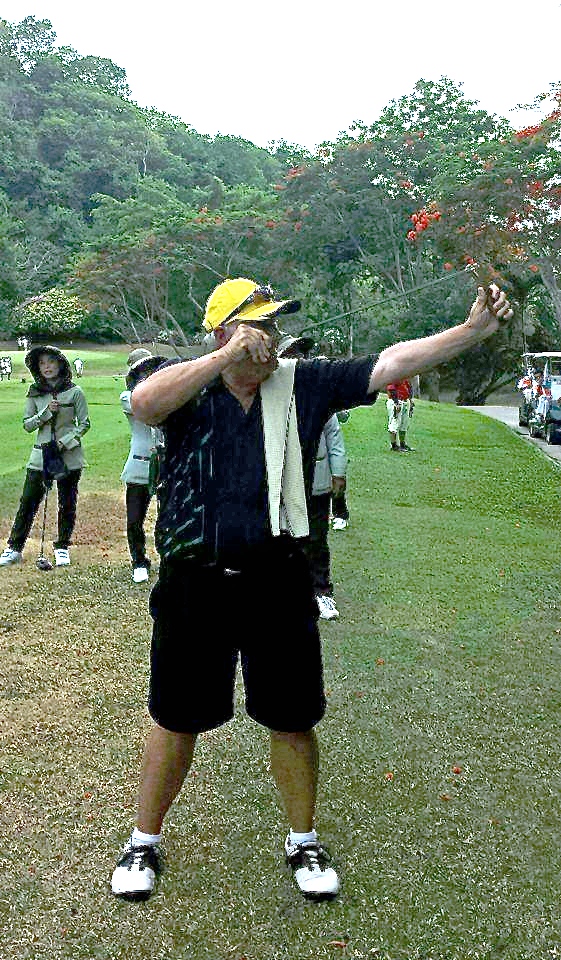 Usually at the Bangpra Golf Club the caddies guard your equipment from the monkeys, but this golfer borrowed one of their slingshots and takes aim. (Photo by Robert S. Fagan)
When was the last time you needed to combine slingshot skills with golf? Well, if you're playing among the monkeys at the Tourism Authority of Thailand-owned Bangpra Golf Club outside of Pattaya, they become highly desirable to fend off monkeys
Fear not, one of your caddies is not only likely more adept than you with a slingshot, she may have one, and can focus upon the monkeys, while you focus upon your putt. These aren't just any monkeys as I've seen in other areas of southeast Asia, but they are adept enough to unzip pockets and take off with their contents: wallets, cameras, cell phones, passports, etc. What they do with them is likely the fodder for jokes, but you won't be laughing.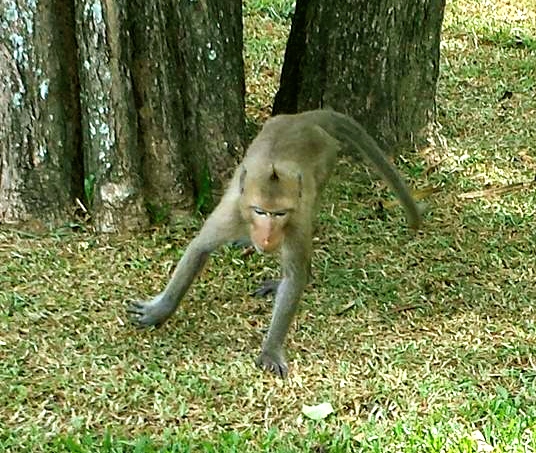 (Photo by Robert S. Fagan)
As female caddies are mandatory here as well as all the region's golf courses, they are attentively dedicated to make your golf experience as fun as possible. An unattended golf cart is an open invitation to the monkeys so typically one of the caddies will guard it – sometimes with a slingshot.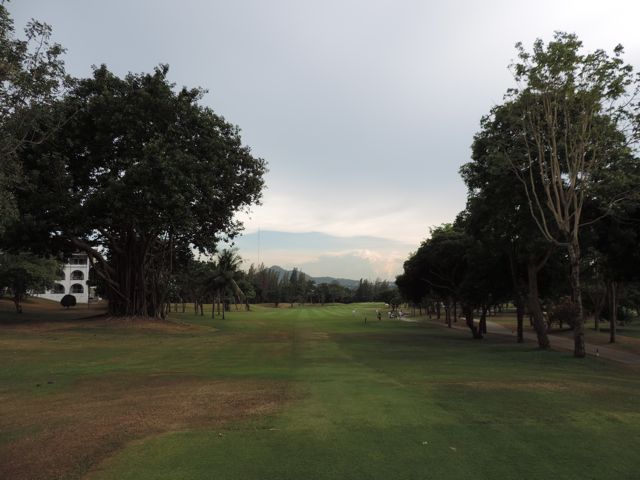 The par-four first hole is a nice way to begin your round at Bangpra. (Photo by Robert S. Fagan)
During my visit, one of the ladies could really propel berries into trees with her slingshot scattering the crafty critters. The golfers noticed her acumen and subsequently behaved themselves as well!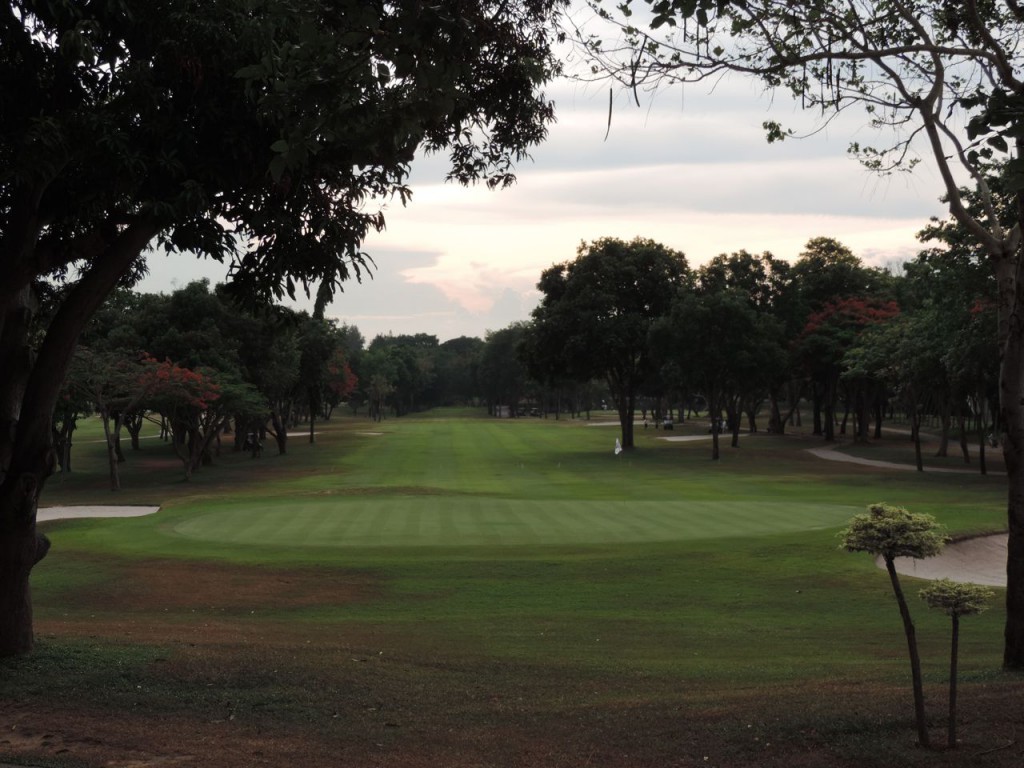 Trees define the challenge as illustrated by the narrow par-four 9th hole. (Photo by Robert S. Fagan)
As far as the golf course was concerned, Bangpra is a scenic traditional parkland venue routed on gently rolling terrain. There is just enough movement and mounding to be interesting, but it is far from overstated. The conditioning is not quite as perfectly manicured as some, but I found the putting surfaces and fairways good enough for my liking. Trees dominate the challenge, and from the tips there is plenty of challenge with the par-threes standing out for both their beauty and difficulty. Otherwise, there is enough variety to landing areas, length, and bunkering to hold your attention.
Bangpra would not the first or only course you'd want to play in Pattaya, but it certainly wouldn't be a disappointing supporting member of the cast either.
Below is one of the really solid, attractive par-threes – the 17th at Bangpra. (Photo by Robert S. Fagan)