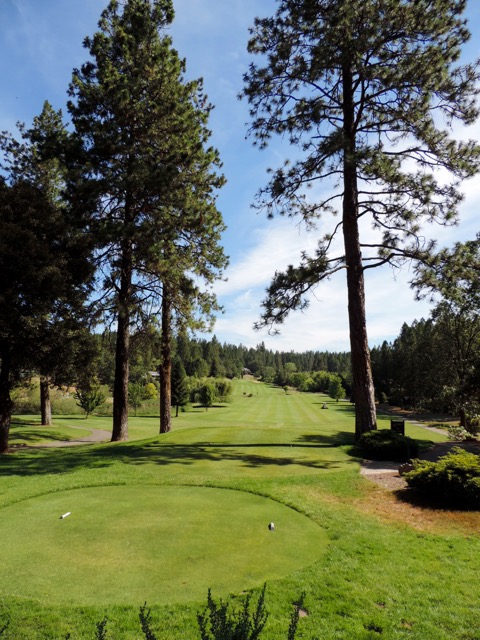 You'll enjoy the pastoral view from the par-five opening hole at Alta Sierra. (Photo by Robert S. Fagan)
Nearly everyone I play golf with around the country is proud of their little slice of paradise – their local or home golf course. It took me more than twenty years living in Northern California to venture up to the Grass Valley area northeast of Sacramento, and two of its golf courses that I played just may qualify as idyllic, that "slice of paradise." These little gems would be the public-access Alta Sierra Country Club and the private Lake Wildwood Golf Course.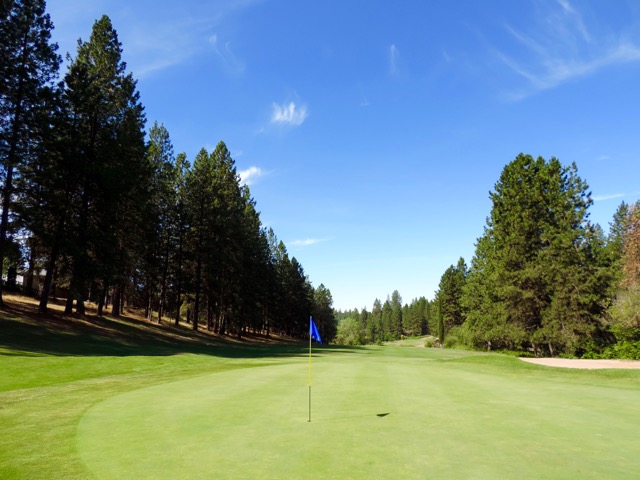 Above and below are two views from behind the uphill 2nd and downhill 9th holes at Alta Sierra, two of the more dramatic and challenging ones on this interesting public-access course! (Photos by Robert S. Fagan)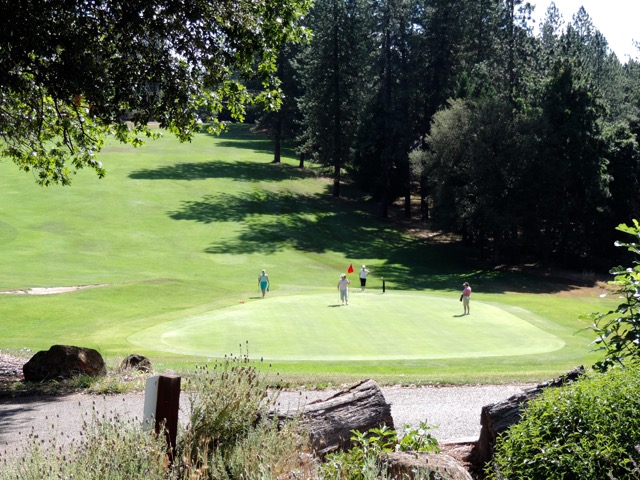 Both these courses involve twisting and turning their way around residential developments that are partially hidden in the hilly, rocky, wooded terrain that is so beautiful. It's such a peaceful place that I could quickly gauge why the area is a popular sport for retirees and those that just want a simpler, quiet life yet within a 75-minute drive of Sacramento.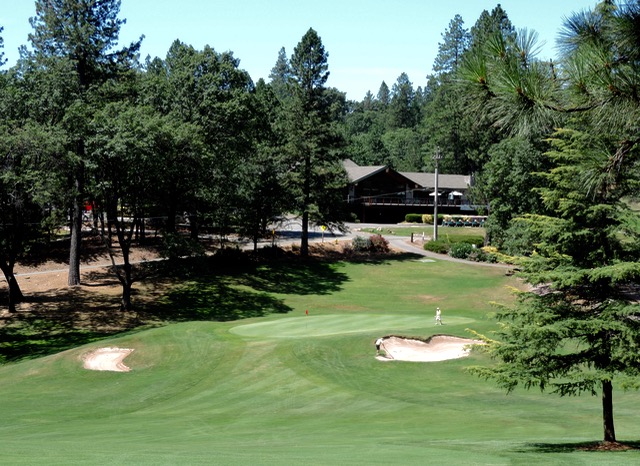 Above is the approach shot to par-four 9th at Alta Sierra. Below is the par-five finishing hole where you can play safely to the left or cut off a bit over the water. (Both photo by Robert S. Fagan)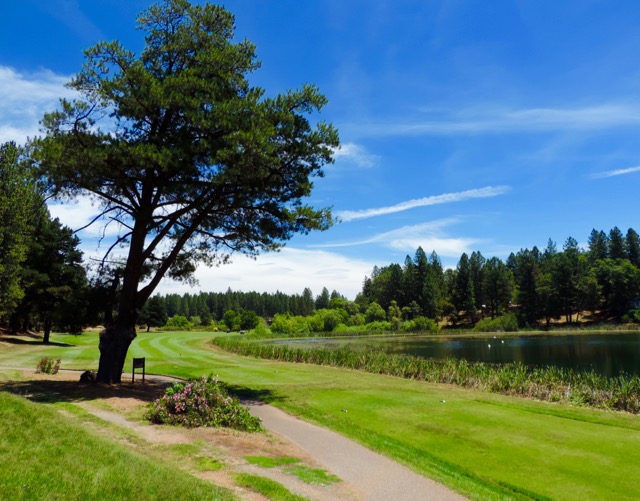 Located just south of Grass Valley on the eastern side of Highway 49, Alta Sierra was the first of the two courses to open in 1964. Fashioned by the prolific California golf course architect Bob Baldock with Jim Summers, the layout features lots of undulation. While the native pines and black oak frame every hole, the fairway corridors are quite ample making for a very playable layout. Playable doesn't necessarily translate to "easy," however, because the 444-yard par-four 2nd hole plays much longer uphill and establishes the challenge early on. The downhill 9th is another engaging and attractive par-four on a course that continues to keep your interest. For more information, refer to: www.altasierracc.com.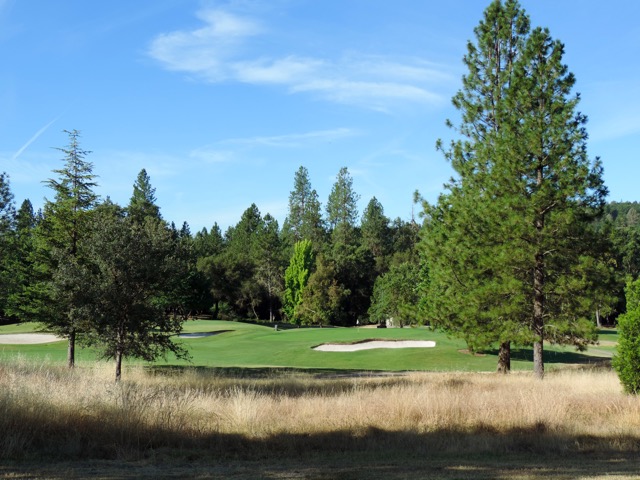 Lake Wildwood incorporates the attractive look of native grasses as demonstrated by a view of the par-four 6th (above) and the par-five 15th (below). (Both photos by Robert S. Fagan)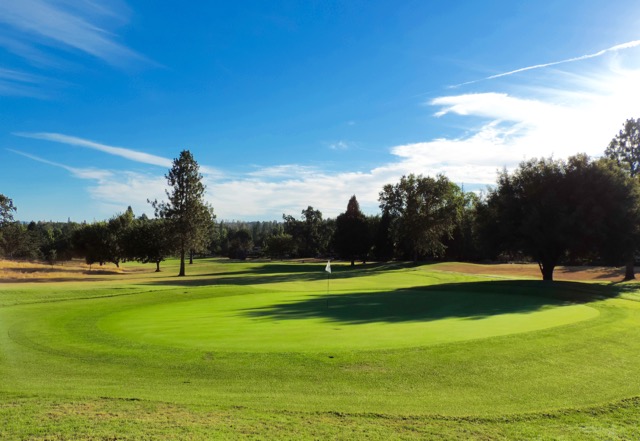 Just west of Grass Valley is the Lake Wildwood development with its Association-owned private named for the 300-acre man-made lake that bears its name. Arriving on the scene just a few years later in 1968, it plays roughly the same yardage from the tips as Alta Sierra (6,500+). It is usually in pristine condition and typically has a posse of volunteers filling divots with sand as I encountered during my visit. William "Billy" Bell, another prolific California architect designed the layout that offers few flat lies, plenty of flora, and may play the tougher of the two as some fairways are a little more restricted. For me, the strength of course is its two-shotters, particularly between the 6th and 14th holes. Play these holes well and you are a good way home to a good score. Golfers can play as a guest of a member and the Course accepts reciprocal play. The development has a website at: www.lwwa.org.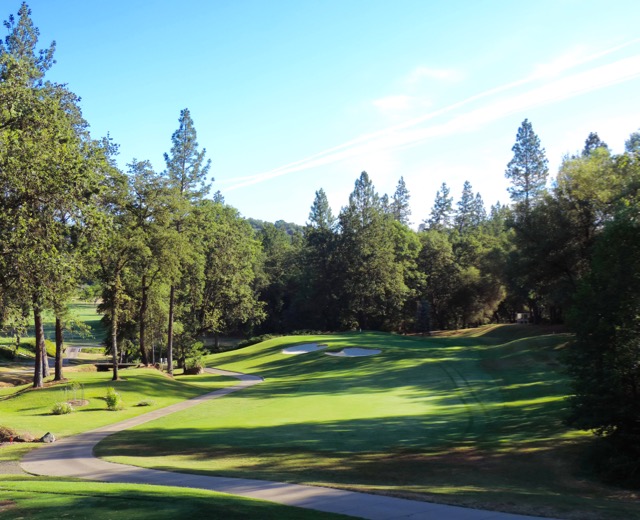 The par-three 3rd at Lake Wildwood is as pretty as they come! (Photo by Robert S. Fagan)
Golf is just the beginning of many attractions we both may want to explore in Grass Valley, but it does quality as a little slice of golfing paradise.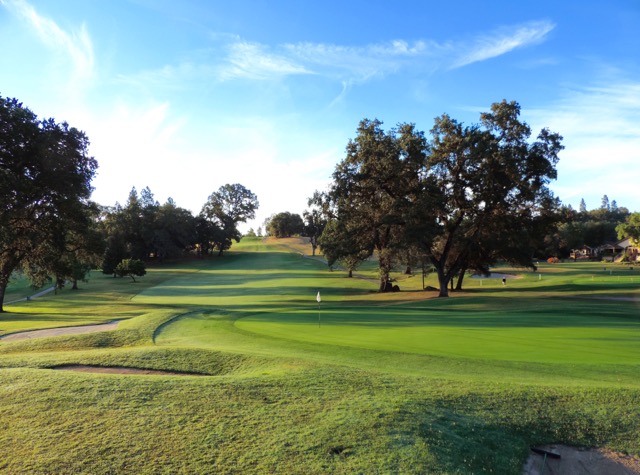 The downhill par-four 18th at Lake Wildwood provides both a scenic and testing finish to this engaging layout. (Photo by Robert S. Fagan)