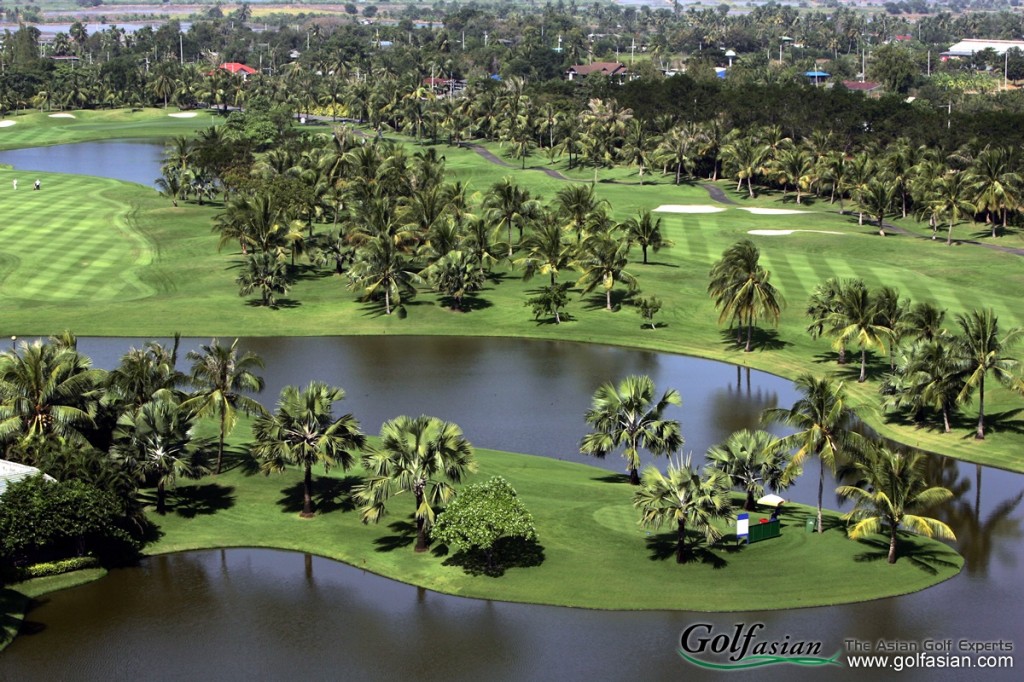 An aerial view of Thai Country Club's fourth and fifth holes.
Bangkok's Thai Country Club is one of Thailand's most prestigious clubs with a membership of more than 2,000 paying more than $300,000US to belong.  Fortunately the course is also open to public play for a portion of the week.
This Denis Griffiths-design looks like it is straight out of South Florida, which is not detraction, but merely an observation.  The layout is an imminently solid one that has hosted major events including the Volvo Masters and Johnny Walker events and winners such as Vijay Singh, while Tiger Woods coasted to a 10-shot win over a world class field in the 1997 Asian Honda Classic.  It is a layout that is also mentioned among the best in Thailand as well as Southeast Asia.
As one would expect from this pedigree, you will encounter pristine conditions that include immaculate fairways, fast true greens, and devastating Bermuda rough.  Lots of water is present and the many palm trees convey the area's tropical flavor.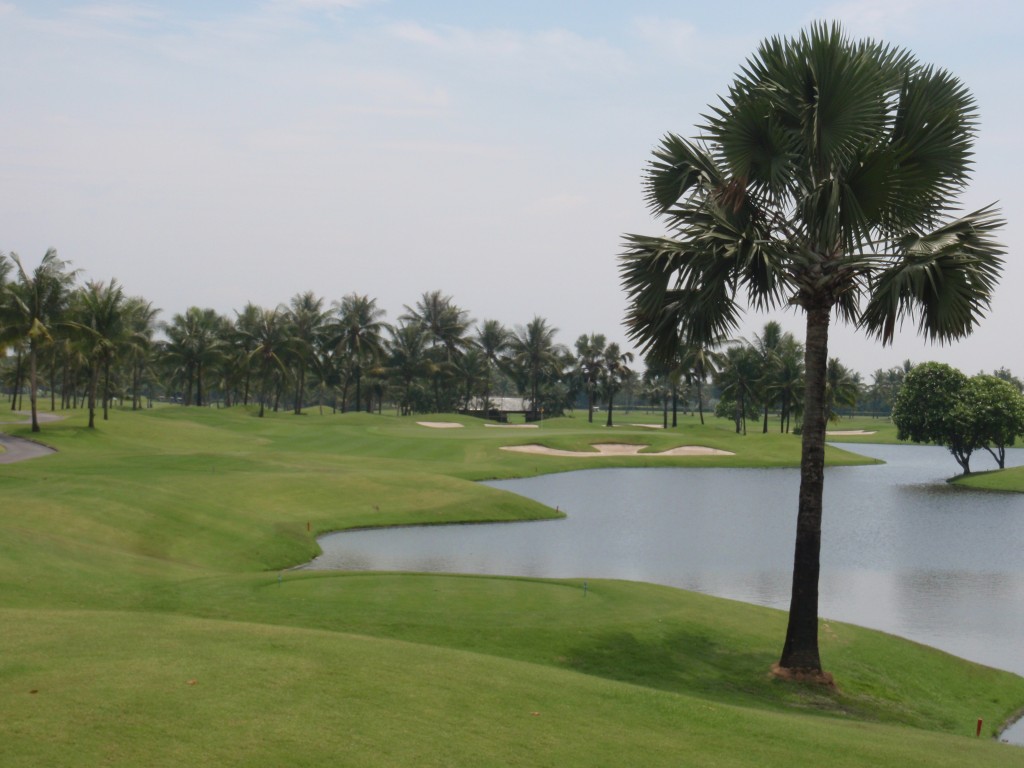 From the tips, the 230-yard seventh is all you can handle.
Thai Country Club is a decidedly flat course with muted mounding particularly around the expertly manicured greens making recoveries a challenging task.  The layout is also very playable for the members with no onerous forced carries.
The day I visited there I had the treat to play with LPGA Tour hopeful, Chayuda Singhsuwan.  This young Thai professional stripes it and has a putting stroke that mirrors Tiger Woods in his prime.  Suffice it to say that she broke par and dusted off my buddies and me in easy fashion.
The accommodations at Thai Country Club are all first-class that along with the tournament history of the club make the experience one you will covet.  Thai Country Club is a must-play when visiting Bangkok.
Fagan Rating:  B+. Though a flat course, Thai Country Club is a balanced course with a nice flow, excellent shot values, interesting greens and hole locations coupled with very attractive aesthetics and excellent conditioning.  It warrants its high rating as an outstanding test of golf.
Below the pin is tucked to the far right on this challenging 205-yard third hole.