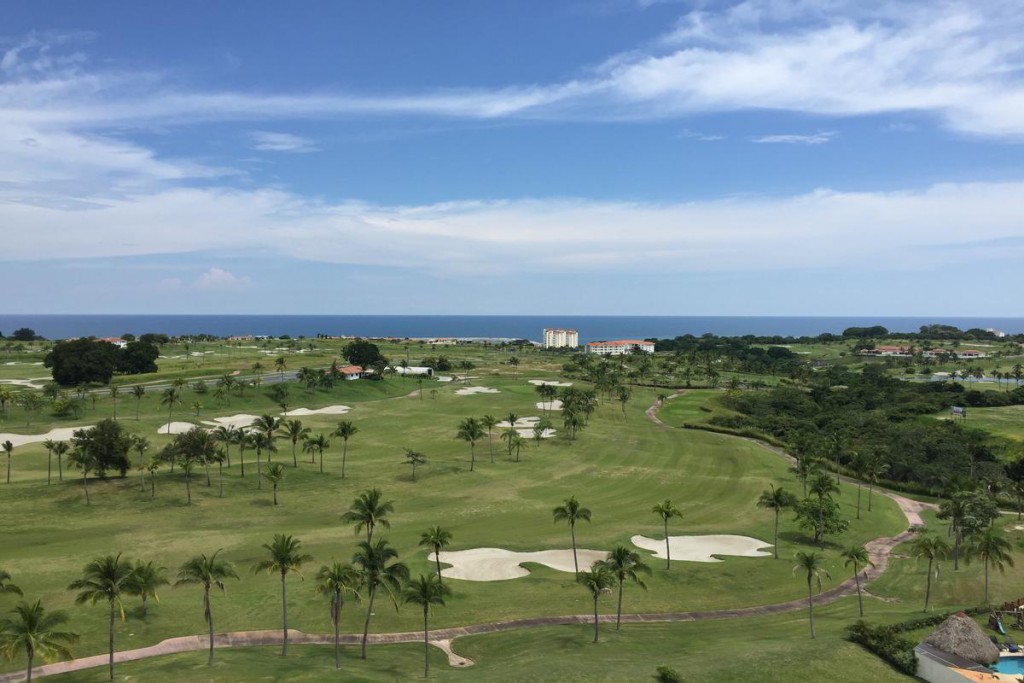 The views of the golf course and Pacific Ocean's horizon beyond from one of Vista Mar's high rises are sure to lure many!
For all Panama's attractive coastline, until Vista Mar came into being, there was not a single golf course with a view of the Pacific Ocean to the south. Vista Mar remains the only such course, and while the course doesn't play along the water, the ocean is nonetheless visible from the majority of holes.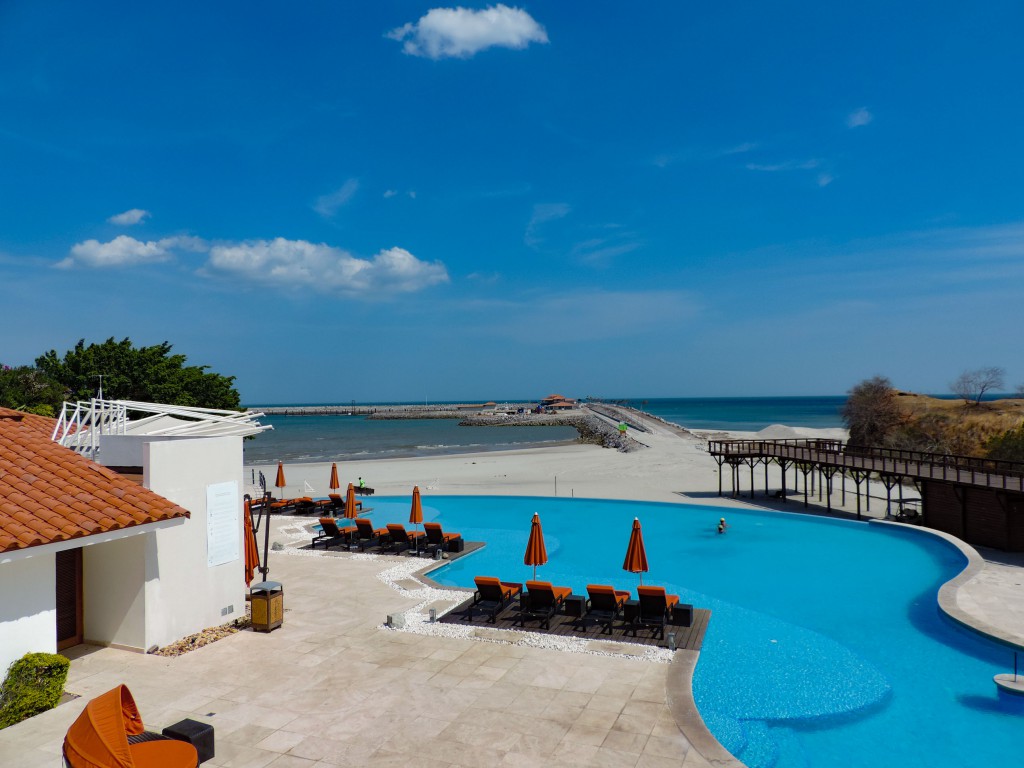 The pool, the beach, and the marina beyond all beckon when not playing the gorgeous golf course at Vista Mar – hence its name!  (Photo by Robert S. Fagan)
Vista Mar Golf & Beach Resort is an exciting new development that capitalizes on its water and beachfront location. Highlighted by a new ultra-modern marina and a variety of housing, along with shops and eateries planned, the golf course is almost the "icing on the cake." California-based golf course architect J. Michael Poellot has crafted a bold, beautiful layout with these wonderfully soothing ocean views to the south and the mountains to the north. The scale is big with imposing bunkering and large putting surfaces and lots of elevation changes. The result is visually spectacular.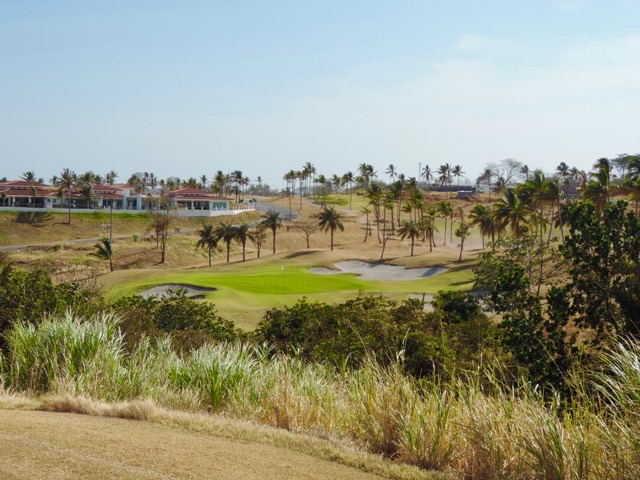 (Photo by Robert S. Fagan)
During my visit, time was short, and the water pumps were broken so when combined with the seasonal drought, the course was only barely playable. I toured only a few holes, and thus was unable to really get a feel for the flow or character of the layout, hence the brevity. Ranging from over 7,100 down to about 5,400 yards, it should have reasonable versatility. Anyway, the layout looked exciting at first glance whetting my appetite to want to return.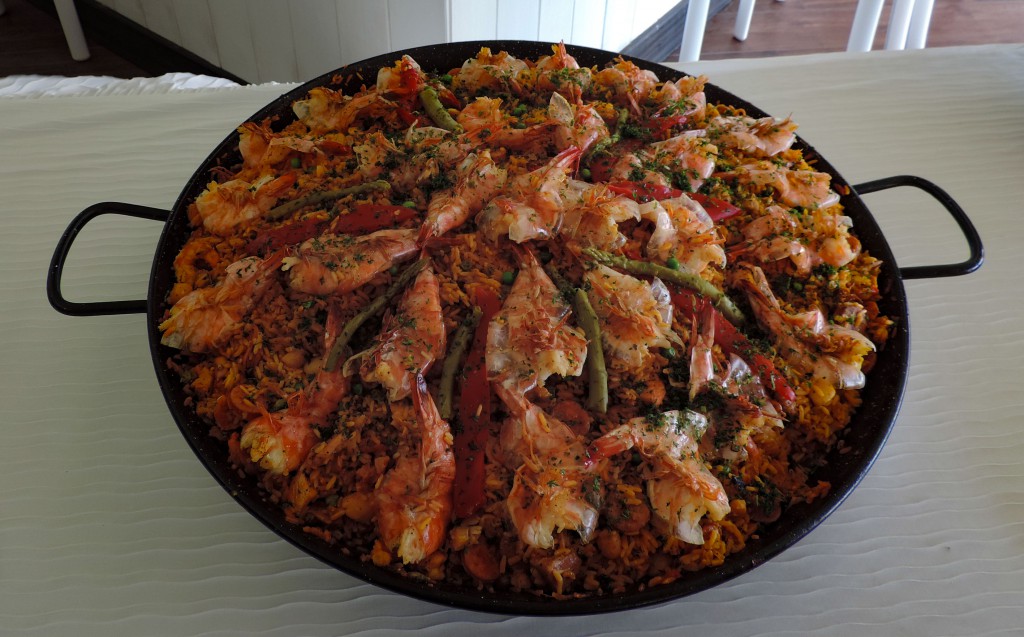 Speaking of appetite, Vista Mar believes in hiring good people as evidenced by their chef. My friends and I all agreed that the paella he prepared for us was the best we had ever tasted!  (Photo by Robert S. Fagan)
If anything, the property is as much about its amazing just-completed marina and ocean experience as its formidable golf offering. Together with its beachfront, this facility should attract a diverse following. Vista Mar has so much potential and it will be fun to see what develops here!