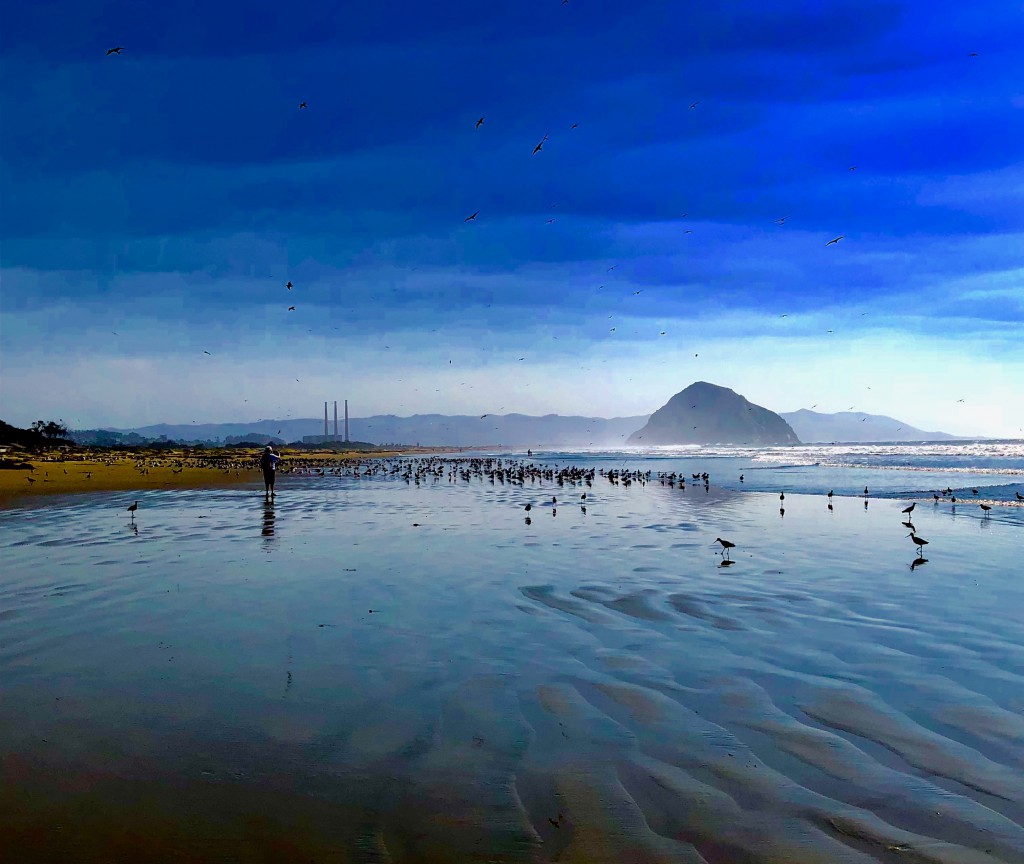 Morro Rock in the distance, affectionately known as "the Gibraltar of the West," is one of the most iconic spectacles along California's beautiful Central Coast. (Photo by Robert S. Fagan)
Little, engaging coastal towns hug the Pacific in the less explored California Central Coastline between Monterey and Santa Barbara. Nonetheless, this span of some 300 miles features some of the most scenic coastline in the United States. Perhaps most distinctive is Morro Bay that features "the Gibraltar of the West."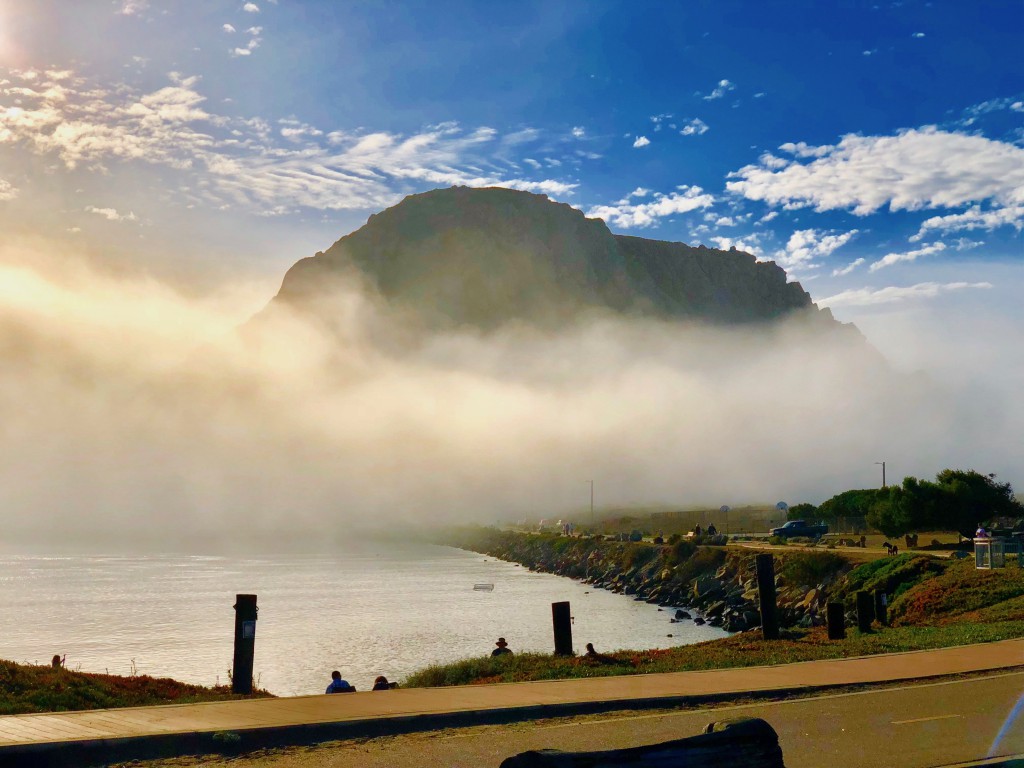 A closer view of The Rock displays its truly imposing mass. (Photo by Robert S. Fagan.)
There are a line of nine ancient volcanic peaks beginning in the City of San Luis Obispo to the east that were formed more than twenty million years ago. Know as "The Nine Sisters," the smallest is nonetheless the most distinctive. It is Morro Rock aptly known as "the Gibraltar of the West." Bursting out of the Pacific 578 feet into the sky, it's massive dome-like structure seems even more imposing than its tallest inland sister, Bishop Peak, that rises some 1,559 feet. No matter where you are in this charming coastal oasis, your eye is drawn to its iconic presence.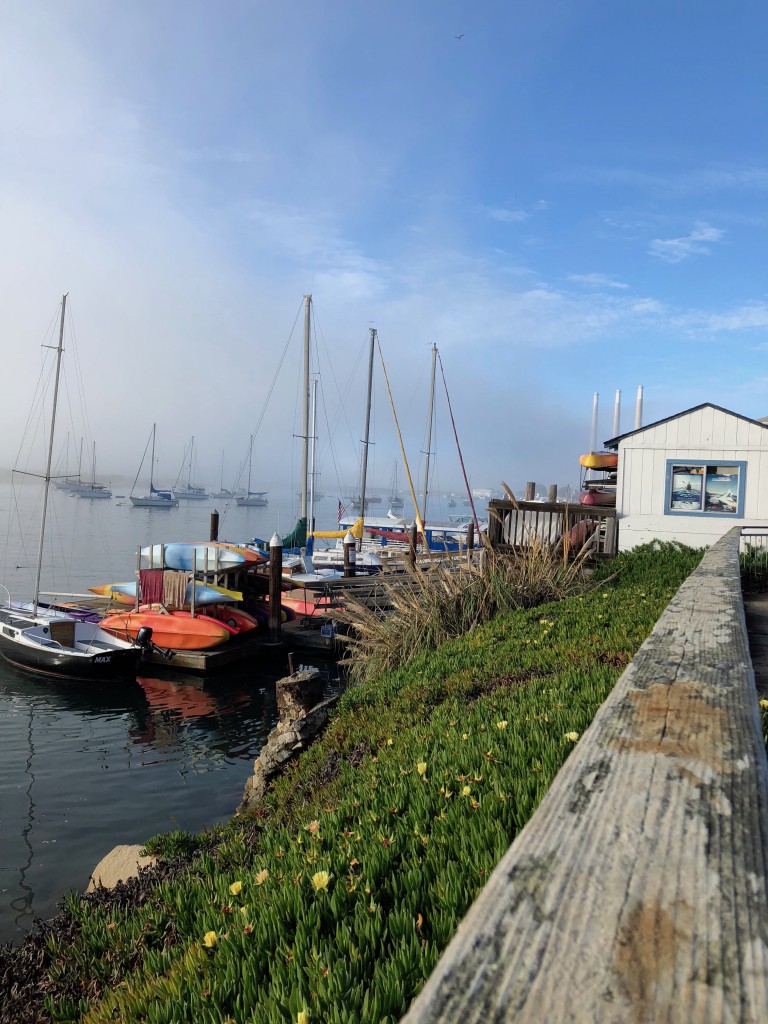 The quaint sounds and ocean smells of the Morro Bay make for a special experience. (Photo by Robert S. Fagan.)
While climbing Morro Rock is forbidden, it is a splendid spot for birdwatching or exploring the beach. Besides there is so much more to do in and around Morro Bay. Just over 10,000 inhabit this San Luis Obispo County town that may cloud your vistas with coast fog in May or June. Biking, water sports, fishing, hiking, cruising the Bay, enjoying the beach, shopping, or savoring the nearby wineries are but just a few of the activities suitable for most any age. There are also a plethora of eating options and then there's the Morro Bay Golf Course.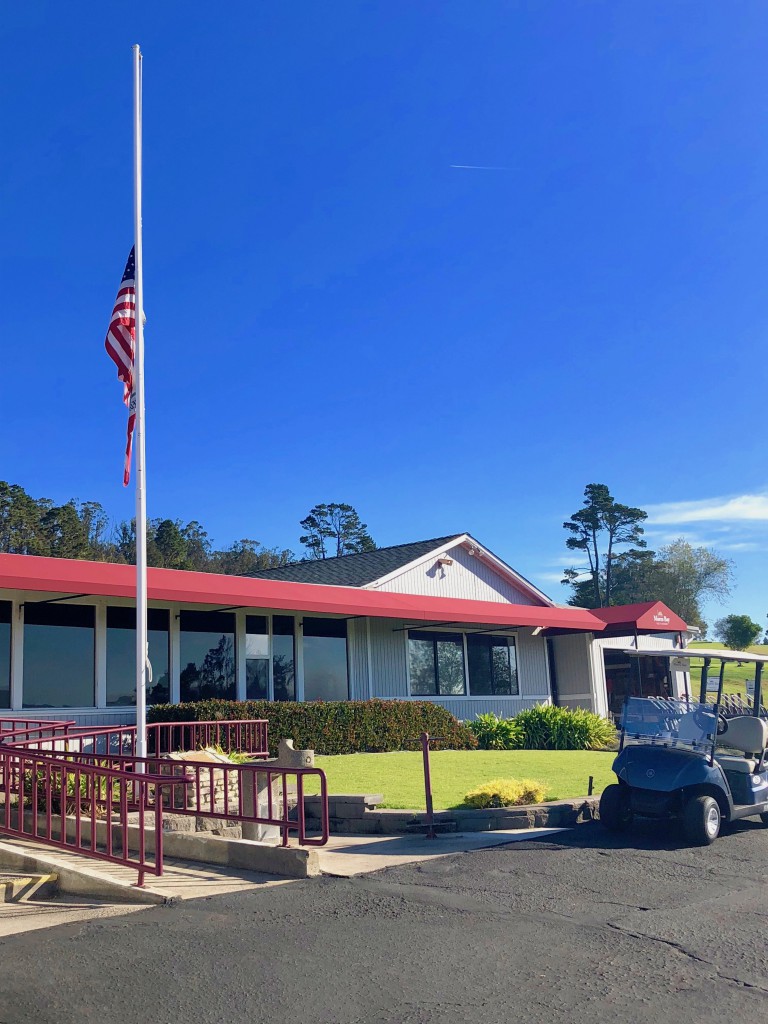 The San Luis Obispo County Morro Bay Golf Course is fun and reasonably priced. (Photo by Robert S. Fagan.)
Though hardly qualifying as a destination layout, the sporty Morro Bay Golf Course is the perfect spot to enjoy "vacation golf." It's scenic and challenging enough without being taxing. Playing over a hillside that tumbles toward the Bay, there are few flat lies on the property and the small putting surfaces will require accurate approaches. Ranging in distance from just over 5,000 yards to just under 6,400, it is the simple, more minimalist approach absent forced carries and deep bunkers that everyday players typically enjoy. With $54 being the top weekend rate for this County-owned layout, it is also affordable. While fairways are treelined, it is the vista of the Morro Bay that will have you reaching for your camera and telling your friends.
Below, the course spills out over a hillside featuring expansive views of the Bay beyond. (Photo by Robert S. Fagan.)