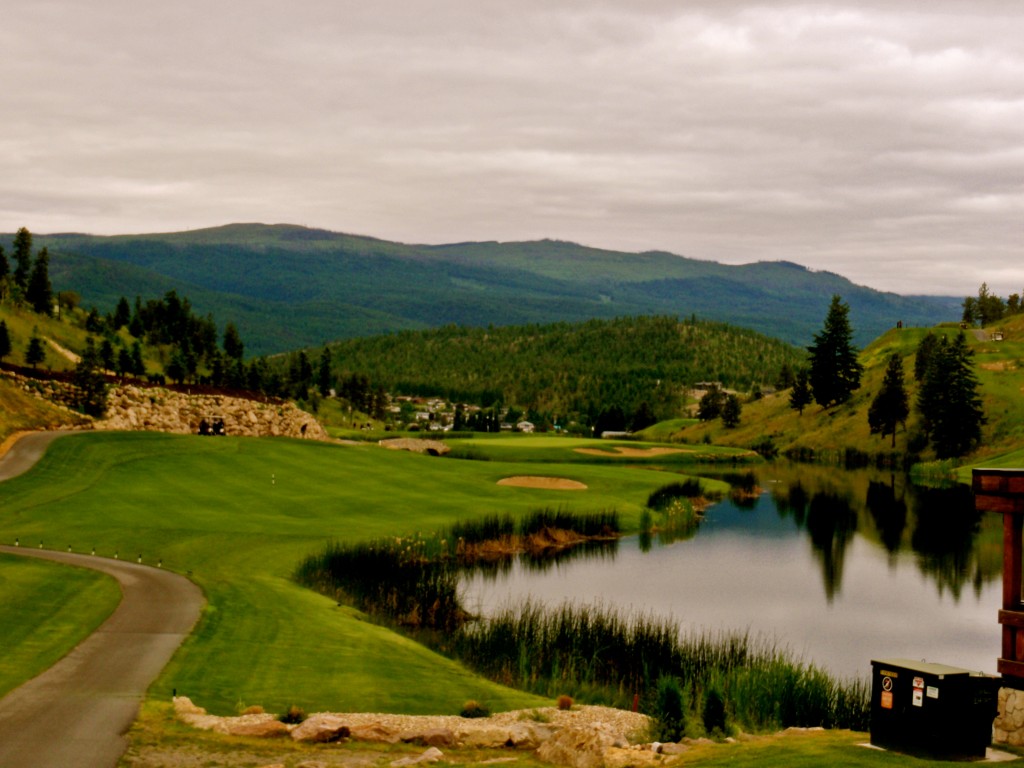 The par-four 5th hole is the most alluring of those at Black Mountain.
Black Mountain Golf Club is one of the new additions to the Kelowna golf course menu and was creditable enough to earn finalist honors as a "Best New Course in Canada" in ScoreGOLF 2010.  Designed by Wayne Carleton of the Carleton-Cook team, this is an unusual, yet entertaining golf course.
I can't recall playing such a relatively short course (under 6,400 yards from the tips) with such a demanding group of par-three holes.  There are six of them and five measure more than 210 yards!  Length is not the only factor.  Elevated tee shots and a couple of very difficult, hard-to-hit putting surfaces make them truly challenging.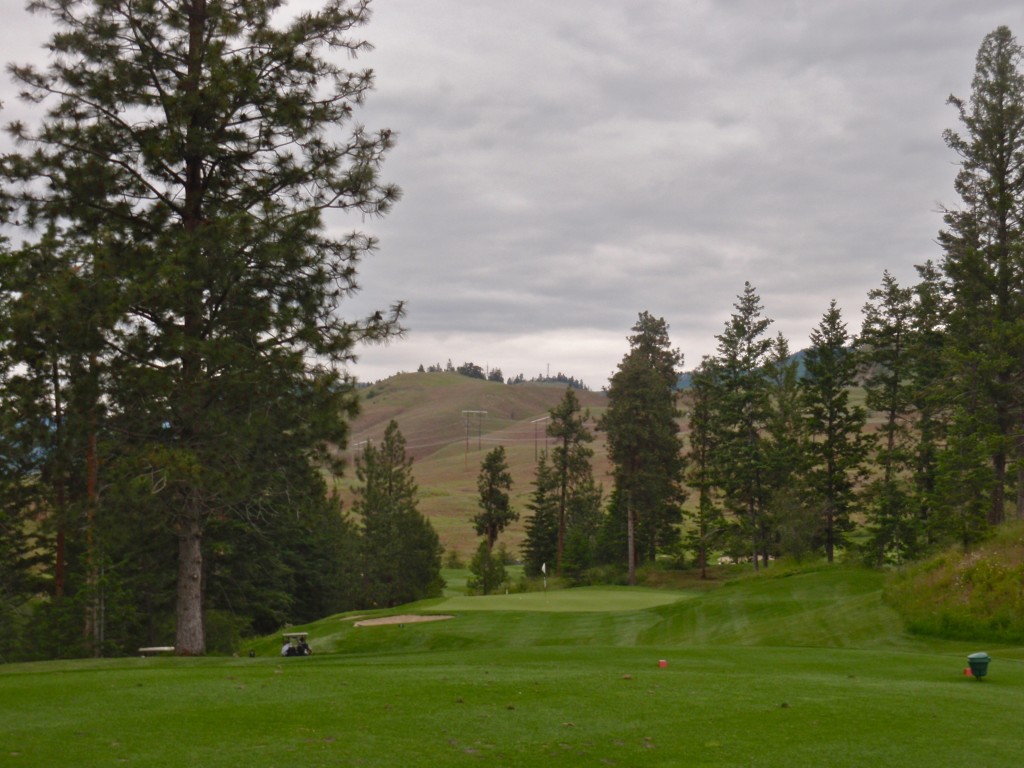 At 219 yards with a narrow treacherous green at wilderness immediately left, the 17th can ruin a good score.
Black Mountain begins with a forgivingly easy first hole though the elevated slippery green will keep you from getting careless.  From there, the course meanders along slopes and up and down hills that are within easy viewing of Black Mountain, particularly on the outgoing nine.  The back nine features less severe terrain.  Four of the five par-fives are readily reachable provided you find the fairways so that is where you will want to make your birdies.  Likewise, the par-fours are relatively short and easy.  Of note is the 372-yard 5th hole with its island green.  If you can successfully negotiate the one-shotters, you can really score here.
Black Mountain may be one of the best choices for the average golfer or the shorter hitters who want a scenic, but gamey course when playing in the Kelowna area.  The conditioning is very good making it a very value.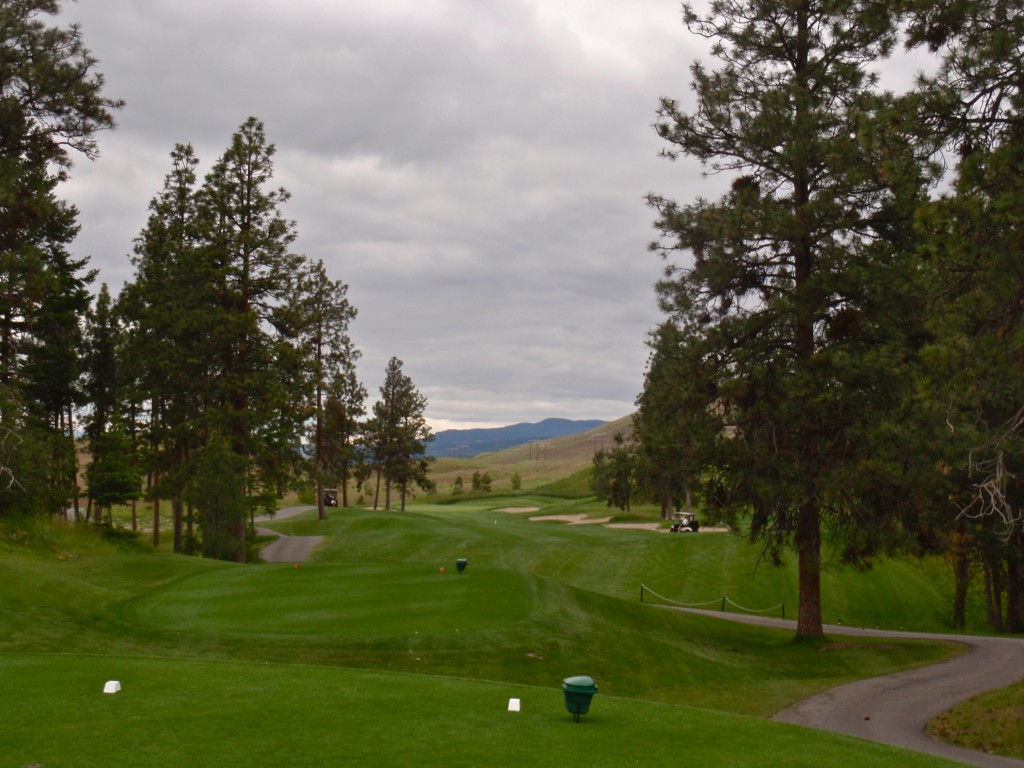 The tee shot on the 3542-yard 15th is indicative of the more gentle tree-lined holes on the back nine.
Fagan Rating:  B. I would describe one third of the Black Mountain as being very challenging and the remainder as being fairly tame.  That is not a criticism, but rather a heads up that Black Mountain is a fun, friendly, playable golf experience.  No, your strong, scratch players may not be challenged or apt to play here, but the rest of us should have a good time here.
Up and Down Par 3's  – below is looking back from the 9th green to the tee 215 yards away, across the 4th green and upward toward the elevated tee of the 224-yard 4th hole. (Courtesy of Tourism Kelowna and the Black Mountain Golf Club)