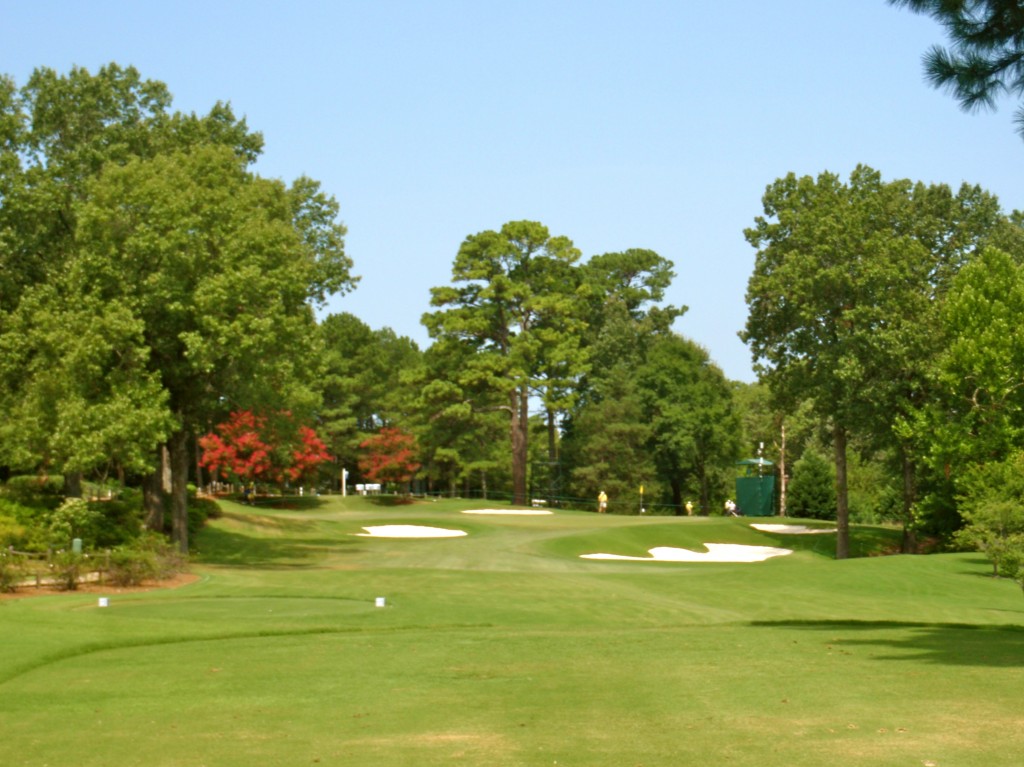 The 12th hole at Annandale is a gorgeous par-three in the classic sense.  (Photo by Robert S. Fagan)
If there is a fun, versatile Mississippi golf course I could enjoy playing every day, I would not hesitate to choose the private Annandale Golf Club.  It is challenging enough to host the Viking Classic that under various names dates back to the 1960s.  It is also a gorgeous layout with just enough rolls to make it interesting yet a wonderful walk.
Jack Nicklaus designed Annandale, which opened in 1981.  At 7,199 yards, the layout seems almost docile by Tour standards without wind or firm greens, but it is one fun layout in my book.  Every green is well-bunkered without being overly severe, as are many fairways.  Water often comes into play throughout the round in the form of three lakes and a stream, but Nicklaus gives ample room away from the trouble.  Likewise, most of the fairway landing areas are generous though they are enveloped by trees.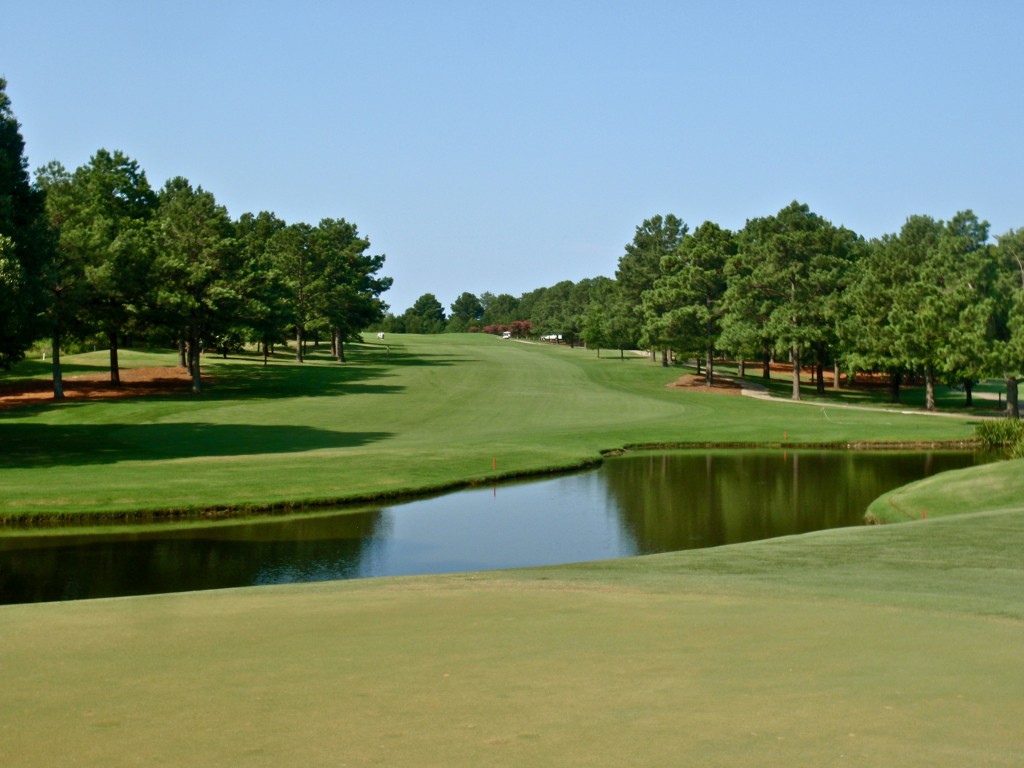 Looking from the green back up the fairway from the very reachable par-five 5th hole.  (Photo by Robert S. Fagan)
Speaking of water, the course finishes strong with a stout par-four with a dual fairway and water everpresent together with a forced carry to the green while the all-or-nothing par-five finisher has water all along the left side and another forced carry to the putting surface.  Neither hole is claustrophobic, provided one is not overly wild, but the vistas and trouble certainly get your attention.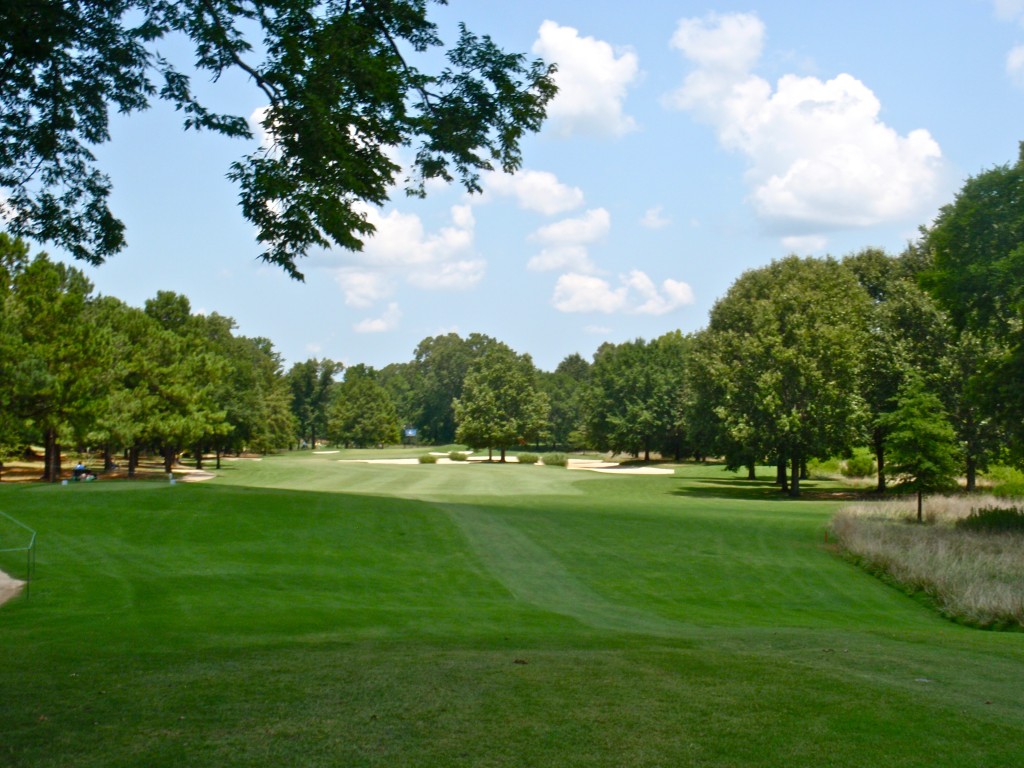 The 408-yard 16th is one of several holes that require accuracy over length at Annandale.  (Photo by Robert S. Fagan)
There is both a good balance to the holes though none seemed overly long.  Perhaps the most demanding are the par-threes from the tips, particularly the well-bunkered second and twelfth holes.  The other engaging feature is the bunkering.  Nicklaus keeps your attention sometimes placing cross-bunkers in the middle of the fairways that require you to think your way around, rather than mindlessly hit away.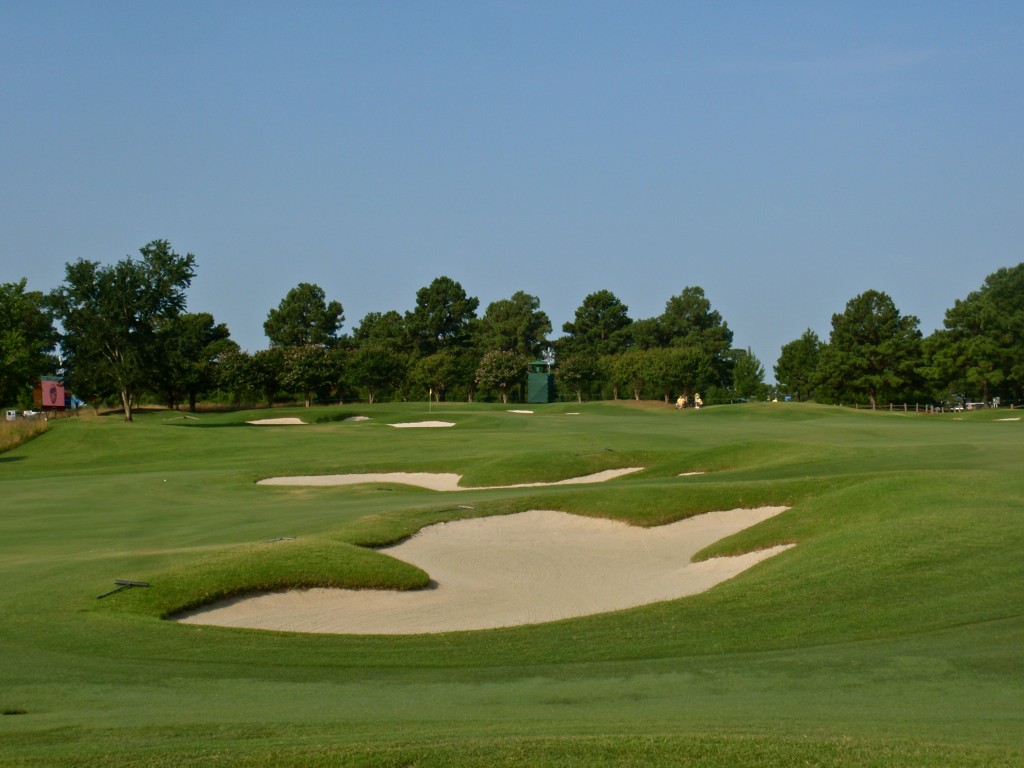 A plethora of bunkers split the par-four 3rd fairway at Annandale.  (Photo by Robert S. Fagan)
Fagan Grade:  B+. Annandale is a delightfully versatile golf course that keeps your attention throughout.  Aesthetically pleasing, it is a pleasant walk and a course I could thoroughly enjoy playing everyday.
Below the author Bob Fagan hits from a fairway bunker onto the first green 158 yards away during the 2011 Viking Classic Pro-Am. (Photo by Wayne Freedman)