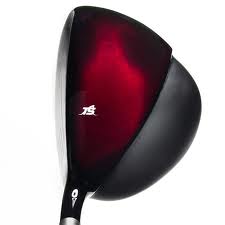 Jim Flood has a history of innovation in the golf business so when he introduces something new, I take notice.  He invented the graphite shaft and founded Aldila, as well as the White Hot putter insert, the Odyssey putter, and that company.  Now he has introduced the Powerpod II Driver.
Ever looking for something that will increase my distance and accuracy off the tee, I had to take a second look at this Driver.  Now I own one.
The Powerpod II is one of the most unusual drivers I've seen and definitely the most bizarre in my collection, but it's the performance that counts with me.  The only problem is that after someone watches me hit it and then take a closer look at mine, they all want to hit it themselves.   Why?  One reason is that with the very different weight distribution, it promises a lower spin rate that translates into a longer carry distance and more potentially roll when your drives land.
From any angle the Powerpod II features a most unusual look.  Flood has taken the weight out of the heel and toe areas so as to concentrate it behind the generous hitting area.  Likewise he has draw-bias so as to make it far more difficult to hit a banana-slice.  The Company is quick to promote that in independent testing, it significantly outperformed the TaylorMade R9 and the Callaway Diablo for distance and accuracy dispersion.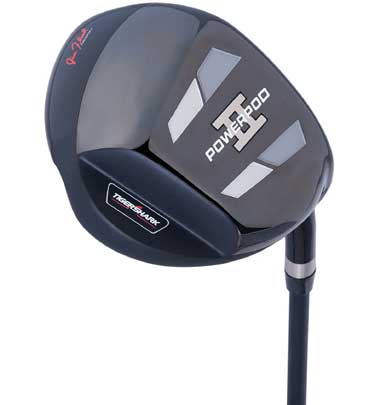 Here's where the Powerpod II also wins.  At a $249 price tag, it is less expensive than any of its competitors.  The downside beyond its aesthetics is that this is a one-trick pony primarily for slicers.  As a natural drawer of the ball, I have to set up for  a fade just to keep it from getting away from me to the left.  Obviously, it is a challenge to fade the ball, but at least it takes the right side of the golf course out of play for me.
For many, the unusual look of the Powerpod II is too severe, but if you can handle it, the Powerpod II is actually a very affordable game improvement club that most average golfers would be wise to consider.   As for me, I'm still having fun with mine!
Refer to:  www.tigersharkgolf.com for more information.