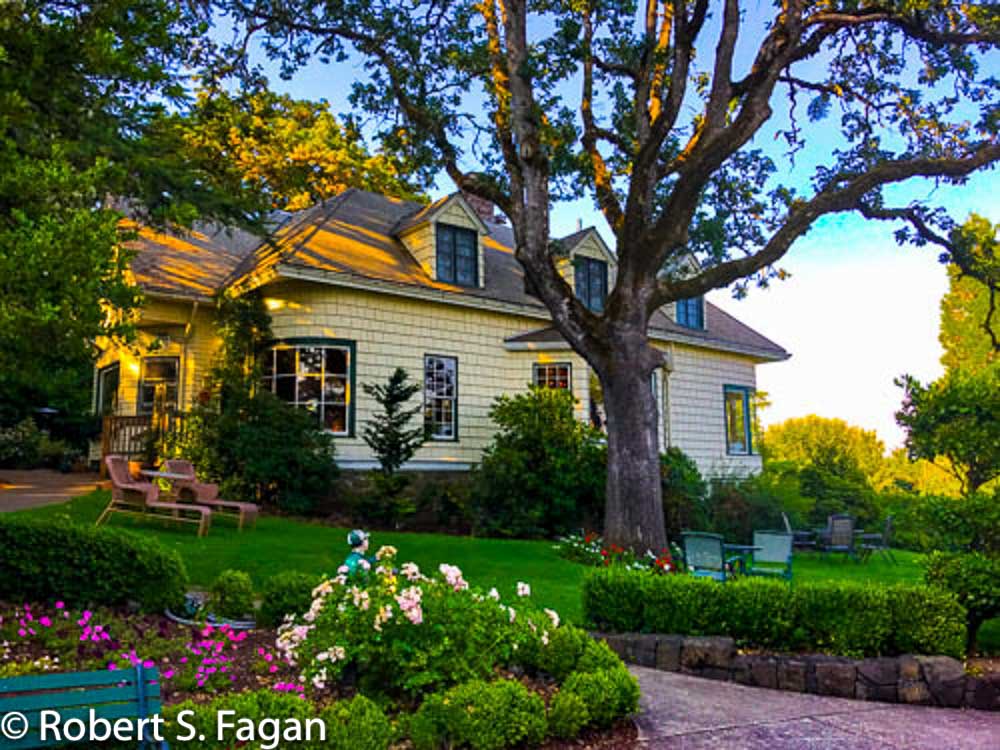 Perhaps you are headed to play golf at Bandon Dunes or maybe you've wrangled an invitation to enjoy the venerable Eugene Country Club. Many more may be visiting a child at the University of Oregon or simply traveling north-south on Interstate 5. We were simply doing the latter and needed a place to stay before heading west to the Oregon beaches.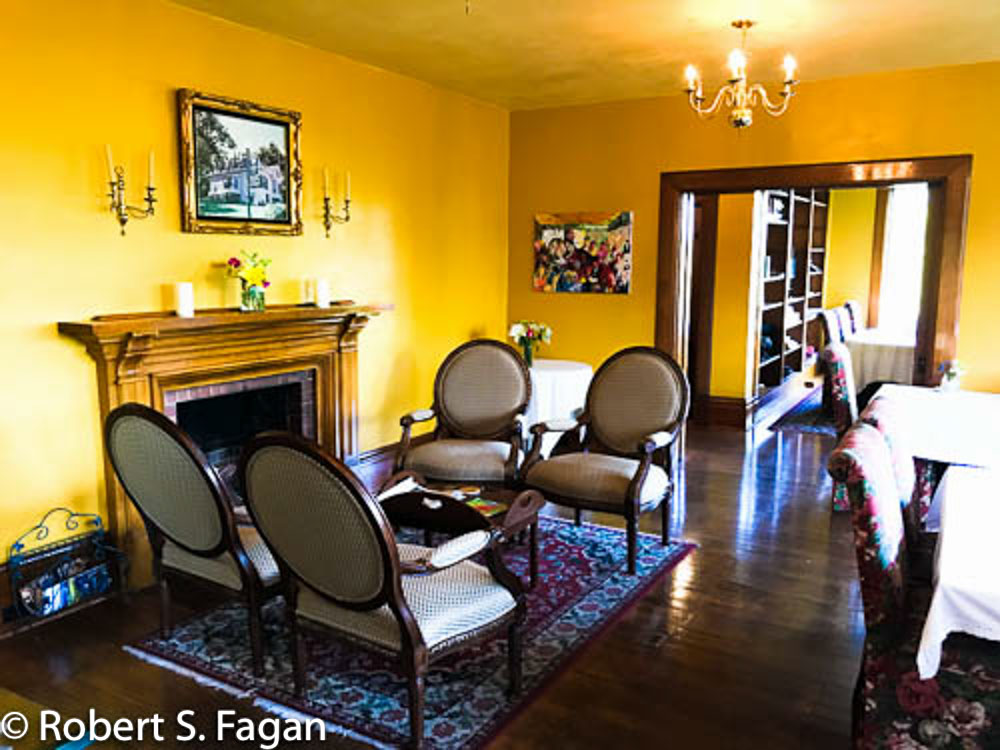 Using one of my hotel reservation apps, I wanted something in or close to downtown Eugene where we could enjoy a good meal and explore downtown. The other requirement was that it would also be inexpensive – less than $100 before taxes as we really only needed a place to stay. Boy, did we score with our selection. (Rack rates are typically higher than $100 nightly.) With a few dozen options, we chose The Campbell House Inn and Restaurant. It was a delight to discover this 1892 home and carriage house nestled in a gentle hillside just an easy 5-minute walk from downtown. The tone set by the beautifully landscaped gardens extended right into our room. The charm was on full display. Converted into a Bed & Breakfast a century after being built, the twenty rooms of this Victorian along and its adjoining carriage house are clean, comfortable with air conditioning, claw-foot tubs, free WiFi, and television, mini-fridges stocked with free drinks, and quiet patio areas. The parking is safe and free.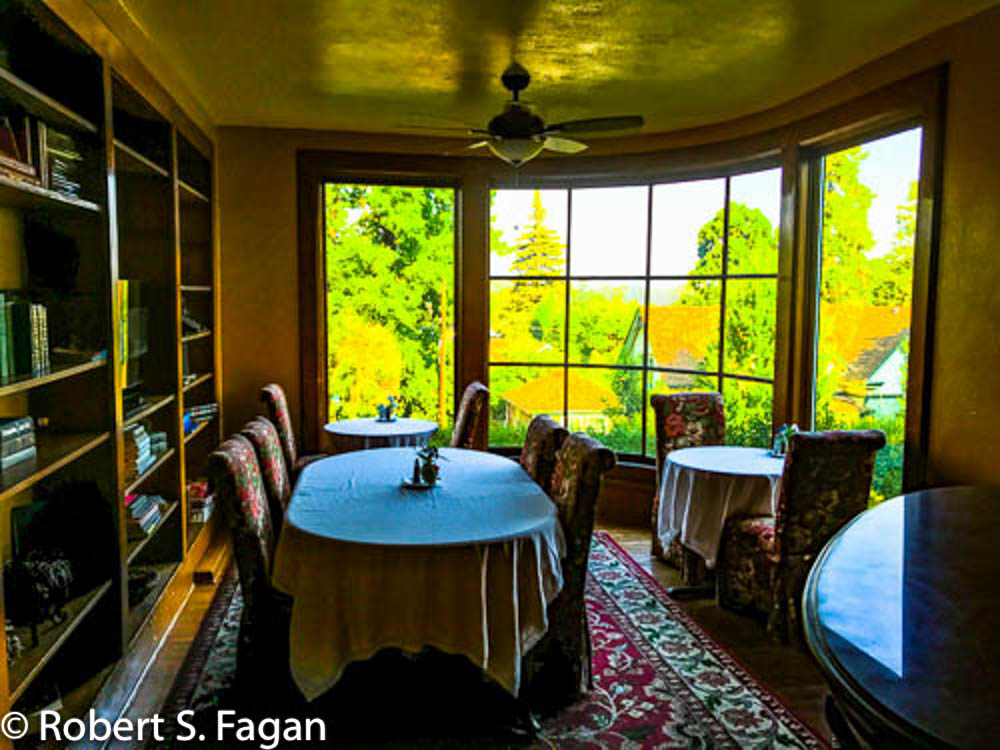 Eugene, being a major University town, offers a variety of educational, cultural, and University-related activities, so there's much to attract you there. It's also convenient to Interstate 5.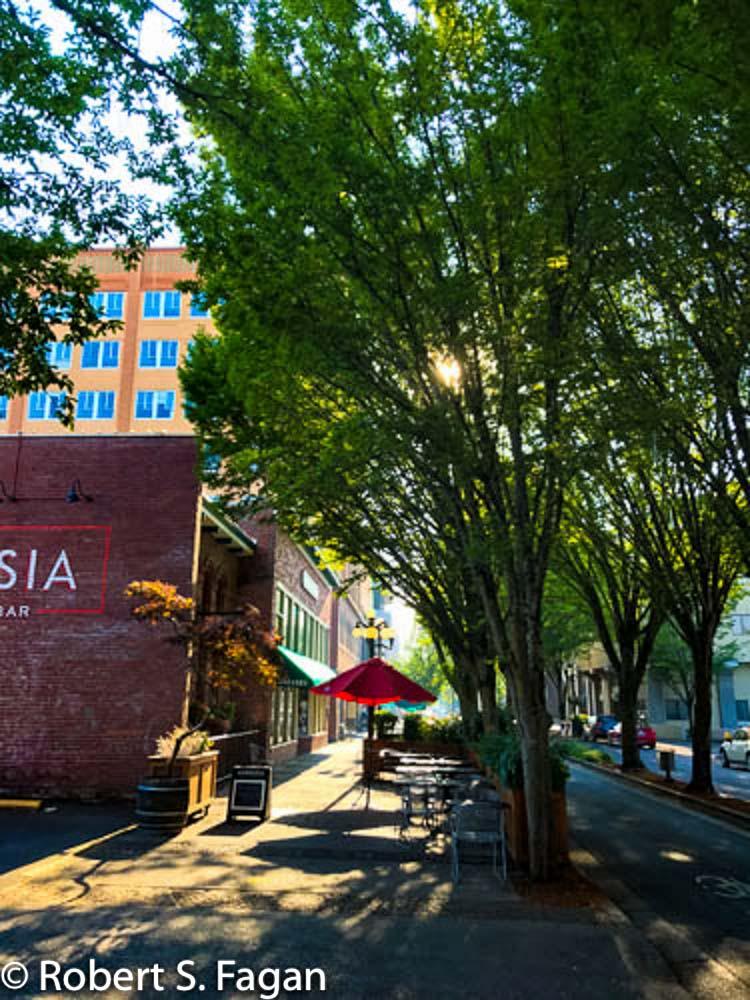 After our delicious downtown dinner and stroll, we retired to The Campbell House's main dining room and enjoyed a full, free glass of wine. Before departing in the morning, an included full hearty, gourmet breakfast gave us the best start of the day.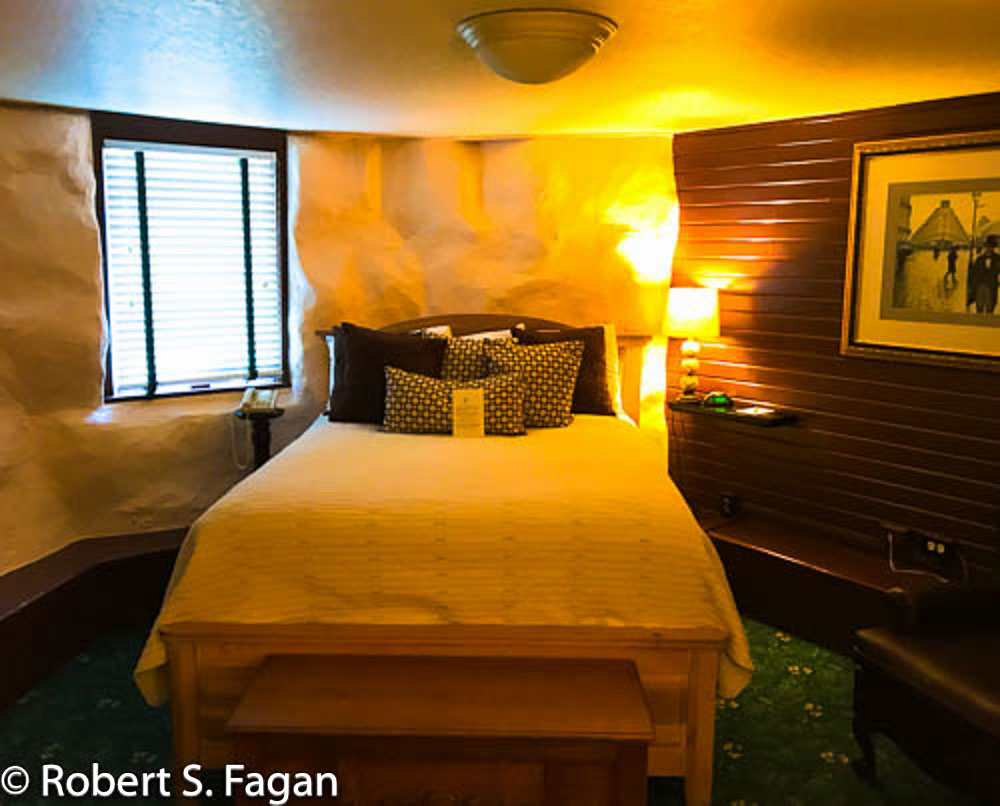 Perhaps the nicest aspect was the friendly, attentive service we experienced throughout. Like a good B&B, we met other guests who long ago also discovered The Campbell House and return at every opportunity. We will too, and so might you!