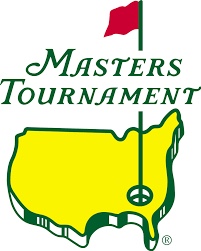 This will be my 35th Masters as a credentialed media member. It's the best competition in not only golf but in all of sport. And just don't take my word for it; check out the comments and quotes from those veteran sportswriters and columnists who cover all of the major sports and the Olympics. They all agree upon one thing: the Masters is the best. 
I guess that's why after all of these years in golf I still get the most inquiries about my week at the Masters. So to save my wind for the daunting slopes and hills of Augusta National (the Tour caddies insist it remains the most challenging walk of the year) I'm gonna be proactive answering the most commonly asked questions.
How did you get credentialed?
In 1984, as founding editor of Michigan Golfer, I submitted a letter to the Masters requesting a media badge. Fortunately, MG had been honored in consecutive years by the National Golf Foundation as the best monthly newspaper in the country. Soon after, I received a letter from the Masters granting me a credential. A few years later, I was surprised and quite proud to find a cover of Michigan Golfer as part of a framed press collage of articles and photos about the Masters in the Press Building.
What's your desk and seating like?
All the comforts of home and then some because the Press Building is palatial. With plenty of outlets, each desk has its own monitor where you can watch various channels, both broadcast and closed circuit. For example, there's a dedicated channel just for the interview room (one level down).  If I'm in the middle of writing and don't want to be disturbed, I can put on headphones and listen to the interview without taking a step. There's also dedicated channel for selected golf holes. Each desk has its own small locker to store and safeguard items. After 34 years, I'm also blessed with the last seat in a row with an unimpeded view of a giant TV screen on the near wall. But alas, there's no Lazy-Boy.
Do you get into the clubhouse?
Yes, my media badge allows me access to the main clubhouse. However, the second floor Champions Locker Room is off-limits. But I have peeked into it. This second floor also has a dining area inside and on the veranda where members, patrons and media may order off the menu. For many years, some of my media pals and I would have at least one lunch up there. I've dined next to Gary Player, Billy Casper, Gene Sarazen, uber-agent Mark McCormick, et al. I always like to look around the clubhouse and scan the impressive photographs and memorabilia. Over 20 years ago, there was a brass plaque on a wall facing the first floor receptionist's desk that listed all of the Augusta National members currently on the property. I took out my notebook and jotted down some names, one of whom was Roger Smith, the past CEO and chairman of General Motors. That plaque is long gone, at least during Masters week.
Where do you like to watch the action out on the course?
First off, I always carry a small pair of binoculars. And over the years, I like to roam around to various observation stands where I can sit, preferably in the shade, and watch the parade of players go by. My favorite holes are no. 1, no. 5 (it has a large concession area nearby), no. 8, no. 12, no 14 (a magical green) and near the tee at 16. Inside tip: get a seat where you still see the scoreboard so you know what's going on.  I rarely chase players although I do like to get behind the par-five 8th tee and watch the long hitters drive off. In Tiger's prime and even now, one would have to get there at least two groups before Tiger arrived to get a good spot. It's worth the wait to see Dustin and Rory blast it and now Cameron Champ. By the way, besides the binoculars, I always carry a pairing sheet and a spectator guide.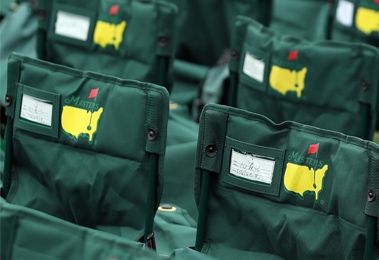 Are the concessions and facilities that special?
Yes! Invariably first time patrons marvel at the efficiency of the concessions and the restrooms. That's the advantage of hosting the Masters since 1934. They keep getting better at it. There may be lines at the Masters but they all move. And yes the concession prices remain very affordable. There's no gouging at the Masters. And patrons are polite, patient and always on their best behavior.
What's your opinion of the Masters "no digital device" rule for patrons?
I find it absolutely refreshing. The Masters doesn't need patrons creating a digital presence or want the nuisance of cell phones. Also, the look of countless patrons filtering the Masters experience (during tournament days) through their i-phones would be distracting. It reminds me of our guide's wise advice when we visited the Van Gogh Museum in Amsterdam. "Experience and see the art; free yourself of your dang camera and i-phone!"  
What's the nightlife like for you?
Believe me there's no "Golf Writers Gone Wild." One year I did lose my way driving on a dark and stormy night (like Snoopy) and my sub-compact rental car got stuck on a railroad track and blew out three tires. As background, it's a notorious and dangerous stretch of road that has claimed many an out of town driver. Luckily, a group of chefs (I'm not kidding) from a nearby catering commissary lifted my car off the tracks and back on the street before the train arrived. They admitted they had done it before. One Michigan writer with the initials JB shipped me a train engineer's cap afterwards.
The big parties for writers that week are the Golf Writers Annual Awards dinner on Wednesday, Tourism Ireland's party on Thursday night, and the PGA of America's media party on Friday night. All of them are grand affairs and I get to catch up and interact with a variety of friends in the business.
Where do you stay?
I rent and share a house for the week. The City of Augusta even has a housing bureau to help you with the arrangements. I've been renting from the same homeowner for over 25 years. Oddly enough, I've never met him but we converse on the phone like old college roommates. He works at the Medical College and he and his wife usually spend Masters week at some warm vacation spot. Here's a tidbit: decades ago, the state of Georgia passed legislation making all short-term rental income exempt from state taxes. Locals call it "the Masters tax break."
Any special memories?
Too many. But I relished walking with famed golf writer Herbert Warren Wind during the final round of the 1988 Masters and with my binoculars narrating some action to him, whose eyesight was poor. Gazing at the distant par-three fourth hole, I told Wind how eventual winner Sandy Lyle just holed an amazing birdie putt. Bringing a huge smile to his face, he said, "Isn't that wonderful?"
Of course, another lasting memory is when my name was selected in the Media Lottery to play Augusta National on Monday. This occurred in 1995 when Ben Crenshaw won his second Masters after burying his long time teacher and mentor Harvey Penick earlier in the week. I played with the same pins and hole locations and only a little less green speed. In those days, writers weren't able to hit practice balls and it was a chilly Monday morning when I teed off with three other writers. They put us off the 10th hole, one of the most picturesque holes in golf. I hit a decent drive but the second shot was hurried and thin and found that yawning bunker 40 yards short of the green. I thought to myself, "I've never seen anyone in this bunker!"
Despite it being a near six-hour round, it was a memorable experience. And I had a kick-in birdie on the par-five second hole.
What's your routine on Sunday?
My routine is pretty standard among most writers. After checking in at the Press Building, I catch up on emails and the morning papers, I head out to the course and watch the action on the front nine. I rarely follow the leaders on the back nine. Instead, I head back to my seat in the Press Building and watch the final two hours of drama unfold on television. To get the complete story across so many groupings, television can't be matched. One nice advantage of the personal monitor on my desk is that I can flip back and forth between CBS and the Sky Sports European feeds to get multiple coverage.
Often, I'll wait until the champion makes his appearance in the Press Building for the final interview for the gathered media. The joy, elation and relief of the green-jacketed player realizing he's won the Masters never gets old.
Indeed, it's wonderful.