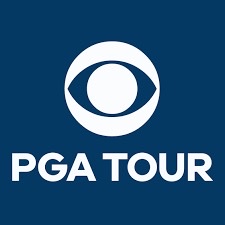 This past weekend CBS and Golf Channel aired a simulcast broadcast of the PGA Tour's Farmers Insurance Open at Torrey Pines and its version of As the World Turns soap opera. 
The regular broadcasts showed some dramatic and often difficult golf played over the demanding South Course at Torrey Pines in San Diego. That course will be the venue for this summer's U.S. Open. The soap opera began during Saturday's round when contender Patrick Reed was permitted a drop from an imbedded lie after getting consent to do so from a rules official. Adding drama to the situation, Reed got up and down for a crucial par. Later, the matter was again reviewed before he signed his scorecard at which time he was assured by the PGA Tour that he had followed the correct procedures. No penalty; case closed—right? But not for the television commentators.
Earlier, the CBS golf team had all second-guessed Reed, who has the baggage of playing carelessly with the rules, for his decision-making process even though he went through the usual steps. But in the age of all-seeing television, video showed his ball bounced once before disappearing into the rough. How could a ball plug from ankle high? commentators asked. And why did Reed pick up the ball instead of asking an official first? they added. "The optics (for Reed) aren't good" pronounced Jim Nantz, the long time anchor and voice of CBS Golf. Even so, Reed did everything normal and customary for Tour players in that situation. He wasn't even required to call in a rules official.
In fact, later that same round, Rory Mcllroy did virtually the same thing when his second shot was deemed embedded after a non-witnessed (but seen on video) second bounce. However, unlike Reed, Mcllroy didn't call in a rules official to review his relief and drop. No outcry was heard about Mcllroy's actions.
After Saturday's round, Golf Channel's uber-opinionated Brandel Chamblee castigated Reed for the episode, particularly damning him for "palming the ball" after he picked it up and before the rules official supported Reed's call that the ball was embedded by his physical examination of the depression. Chamblee essentially called Reed a cheater by the way he handled the ball prior to the final ruling. But in reviewing the episode on television, Reed clearly tells his caddie to clean the ball only after the rules official deemed it was officially embedded and eligible for a free drop. A calculating and cheating Reed would have no reason to worry about cleaning the ball if he had already "palmed" it.
Sunday's broadcast on CBS further fanned the flames against Reed even though they aired video of both Mcllroy's and Reed's drops. What was particularly galling was how CBS following its interview with its new rules official, the PGA Tour's Ken Tackett, who again said Reed did everything correctly, allowing each of its announcers to weigh in on the incident while leader Reed was making another birdie. Talk about overkill! It's as if after a video review and decision at an NFL game, fully explained by CBS rules analyst and former NFL referee Gene Steratore, Nantz and Tony Romo spout their displeasure with the call while missing a TD.
Global Golf Post's Ron Green Jr. deftly summarized this matter in a column on Monday: "If Patrick Reed was guilty of anything…it was guilt by association.  To himself. To his reputation. To his past." 
But the main culprit and guilty party is how television threw kerosene on the waiting flames of social media.
As Green wrote: "It was a moment made for social media and that's not a compliment – to social media. It provoked a feeding frenzy among golf's twitterverse, which – like most other social media subcultures – revels in trying to be clever, loud and certain."
My take is that this sorry episode says way more about CBS Golf than it does about Reed.
The optics aren't good.