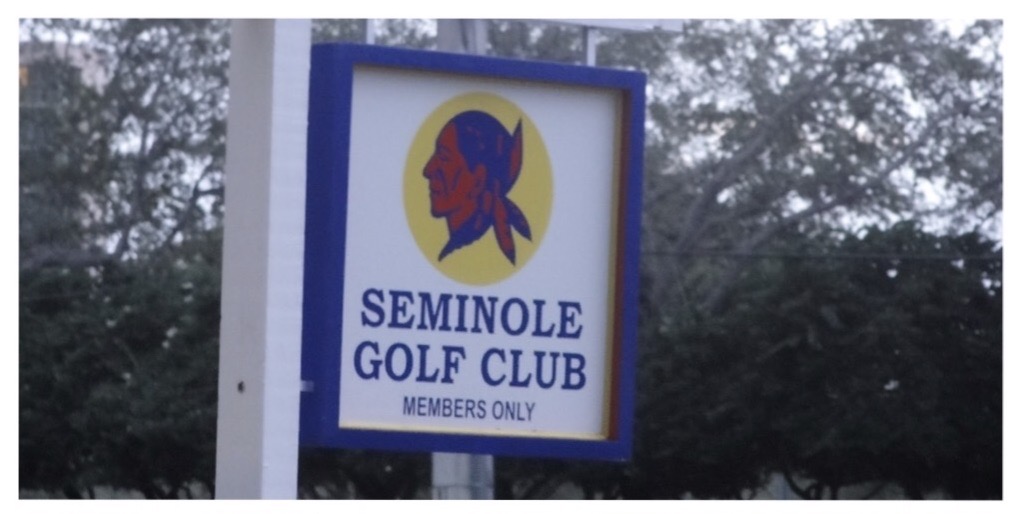 The TaylorMade Driving Relief Skins Match at Seminole Golf Club: Of course, I watched the Sunday telecast on NBC-TV featuring Rory Mcllroy, Dustin Johnson, Rickie Fowler, and Matthew Wolff. The golf wasn't the best early on but it was refreshing to see elite Tour players hitting shots, wearing shorts, carrying their own bags and using yardage finders. Just like us except for the "elite Tour players" part. Naturally, the venue—the ultra-private Seminole GC designed by Donald Ross—was also a draw. I liked seeing how renovations have nicely opened up the classic layout, allowing more oceans views and course vistas.
And I loved the bantering between Ann Arbor's Mike Tirico, a Barton Hills member, and the incomparable Bill Murray. Finally, the monies raised went to worthy and timely causes.
It all served to remind me about my favorite Seminole story. In the '90s, my brother Tim—thankfully afflicted with a most humorous bent—was once part of a foursome of Grand Rapids golfers invited to play the storied club in Juno Beach, FL. Guests of a GR-based member, the club allowed only one unaccompanied foursome per day. With an 8:30 am tee time, the foursome in one car arrived at the club an hour beforehand.
Their car was met outside the clubhouse by a staff member who gruffly announced to the driver, "The club doesn't open until 8:00 so you'll have to leave the property now and come back." Without any argument, they departed and sat in a nearby parking lot for a half hour.
Then at 8:00, they drove thru the front entrance and once again stopped at the clubhouse where the same staffer was standing, waiting for them.
"Good morning gentleman, welcome to Seminole!" They could hardly believe it was same guy.
After pointing out directions to the locker room where they could change their shoes, he noticed one of my brother's friends was not carrying a shoe bag. 
"Sir, where are your golf shoes?"
"I'm wearing them, they're soft spikes," replied the golfer.
"Sir, at Seminole you must have street shoes and then change into your golf shoes."
"Well, I can't because I only brought the shoes I'm wearing."
At an impasse, my brother broke the tension by asking the attendant:
"Where is the cobbler's shop located at Seminole? Surely, he can make him a pair of street shoes."
Cobbler's shop?
Amid the chuckles and suppressed laughter, the befuddled staffer relented and the foursome headed to the locker room. 
The word "Seminole" carries a lot of clout in certain golf circles. But it's no match against "cobbler."