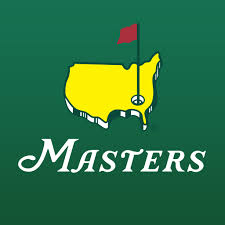 As expected, the Tigers Woods interview was SRO and provided some compelling theatre about the state of his game and his quest to win his fifth green jacket and 15th major overall. After sitting through the interview, listening to him, and watching his body language, my immediate impression is that he's back to old hyper-competitive and relentlessly driven self. As importantly, he appears to be a real factor to win this week which certainly wasn't the case when he withdrew from Torrey Pines almost two months ago.
Key quotes from Tiger Woods press conference:
In answer to the question how he how he got his game back: "I worked my ass off (smiling). That's the easiest way to kind of describe it. I worked hard. But it was sunup to sundown, and whenever I had free time; if the kids were asleep, I'd still be doing it, and then when they were in school, I'd still be doing it. So it was a lot of work."
About the most important thing he had to do to get his game to championship level: "I was stuck right between two release patterns…I needed to make sure I got into a release pattern..and then hammer it out to make sure it was engrained." Later, Woods said his much debated changes in the short game went through similar transitions with teachers Butch Harmon and Hank Haney. "Yes, they all changed, all had different release patterns…putting changed, full swing changed, they all had different release patterns."
When asked about appearing looser and more at ease this week: "I'm just enjoying competing again. Whether I have blinders on or not, I don't feel any different. I feel like I'm preparing to try and win the Masters."
About winning: "I want to win. The whole idea is to prepare and do that and I feel like my game is finally ready to go and do that again. My greatest motivation? Winning. I like it. (laughter.)
The last quote, for me, was the most telling and revealing because a laser-focused and single-minded Tiger Woods, with swing issues apparently behind him, is a very dangerous player at Augusta National. Besides, nickname-loving Tiger calling his old buddy, Mark O'Meara, "MOM," means he's back.
Key quotes from the Bubba Watson press conference:
In reaction to the question about a recent ESPN survey taken from 103 PGA Tour players where Watson's name up the most often when asked which player they wouldn't help in a parking lot fight (Ouch): "Here is the way I take it. I take it as I need to improve as a man….I need to get better. And I think over my career, since my rookie season to now, I've gotten better. But obviously there's more room for me to improve as a man. And so hopefully next year or the year after, it improves. It's a challenge. It's great. I'm glad that it came out and it's going to help me improve."
Gotta hand it to Bubba and his support team for being ready to address this potentially volatile and embarrassing question. He fielded it cleanly, made no excuses, no whining, and no finger-pointing other than himself. No fuel was thrown onto to his little media-made and smoldering campfire.
If I had one player to pick to win this year's Masters it would be Bubba Watson. He's been playing well, he's relaxed and comfortable in these surroundings, and his power cut tee-ball is ideally suited for Augusta National. And having won two green jackets has given him a certain peace of mind when in contention. Said Watson: "I feel like I have a shot around here. I'm going to try to compete at a high level and hopefully on Sunday, we have that chance on the back nine."
Watson held his emotions in check, somewhat, when he talked about his plan menu for the Champions Dinner. "It's going to be the exact same that I ate in 2012. It's the same meal because it's from my mom (slightly choking up), home cooked meal and that's why I do it."
Don't be messing with Bubba's mom in a parking lot.
Key quotes from the Rory Mcllroy press conference:
When asked about his poor record on the par-five holes at Augusta where his length should be big advantage: "I just feel, you know, sometimes on par 5s with my length, I can be a little over‑aggressive. I'm standing there, especially thinking back even to the last day last year, I had a 9‑iron in my hand on 13, and I think I had a 9‑iron in my hand on 15, and I walked away with two 6s. You turn those into two 4s and all of a sudden I finish third in the tournament…If you look at the previous winners here, they've all played the par 5s well. Bubba last year played them at 8‑under par; I played them at even par and he beat me by eight shots. If I can just play the par 5s a little better, hopefully that will help me do better and obviously have a chance to win."
When asked about he feels about his Masters preparation: "I said this last week in Florida, "If Augusta was to start tomorrow, I'd be okay. I'm ready." So I think that's a good indication of where I am with my game. I've been ready for this thing to start for a week already."
When asked as a competitor, who is the Masters favorite: "I'd say Bubba is. I mean, he's won here two of the last three years. Perfect game for this course. Been playing really well. Seems confident every time he tees it up. He's been right up there his last few events. So if you're looking at someone that will do well this week, I think Bubba is the main guy ‑‑ not trying to put any pressure on him or anything (laughter)."
Photos courtesy of PGA Tour