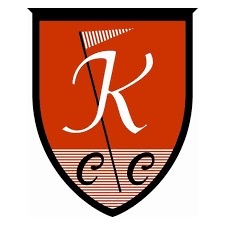 More than a year ago, I wrote about Kalamazoo Country Club (KCC) and the news it's undergoing a major transformation that will rival, if not exceed, any club in the country. That story was my most widely read column of the year. Long overdue, here's an update.
Currently, the priority is addressing the new clubhouse and infrastructure which will be relocated on the "lakeside" property southwest of the existing facility. This 50-acre property, purchased by the club in 2021, will accommodate a 100,000 square foot clubhouse with extensive indoor and outdoor member amenities. As much as for environmental reasons as aesthetics, there will be underground parking for members and guests.
In a recent communique to KCC members, owner Bill Johnston described these amenities to include a "new family activity center that will be the host location for golf development through our golf performance center… and comprehensive fitness and wellness training in our new state of the art fitness center and year-round racquet equipment and development in our indoor racquet center." In addition, he mentioned "the resort like waterfront center and our new short game training and short course."
Excuse me while I clear my throat and say, "Wow!"
If all goes as planned, this aspect of the transformation will be complete by "late summer or early fall of 2025." Until then, all club programming remains in the current Whites Road entrance location.
And the course? Equally exciting and world-class. The noted and still rising golf architect Andrew Green was retained and he has now completed his routing plan for the new course. He's the architect of the acclaimed renovations at Inverness, Congressional, and Oak Hill.  Pretty good pettigree. 
John Fulling, the grounds and facilities manager KCC, said Green's layout is a "new canvas" for the storied club, now 123-years-old. In fact, KCC will be Green's first signature design.
When asked to share his thoughts on the style of Green's design, Fulling described it as "clean, classic, and minimalist in terms of nothing being unnatural and manufactured." With a par-71 and a max yardage of 7,200, multiple tees will fit both casual and competitive play. "It's going to be fun and challenging, but not so challenging that players won't want to come back."
Incidentally, Fulling is coming off a year as the outgoing President of the Golf Course Superintendents Association of America (GCSAA) after capping off eight years of service on its national Board of Directors. Those national contacts will surely come in handy in the years ahead. Right now, the plan for the new course is to be completed by 2026. 
As I reported a year ago, the aspirations for KCC go far beyond golf. At the time, I compared it favorably with the "Kalamazoo Promise," that philanthropic initiative started in 2005 which provides a 100% scholarship program for each Kalamazoo Public School's resident graduate. That program has resulted in a 16% increase in KPS enrollment since its inception.
As Fulling said, "What's being done at KCC is for its members but also for the community. It enhances the desirability of Kalamazoo to attract and keep talent and families."
Along with being family-centric in keeping with the goals of Johnston and his spouse Ronda Stryker, the club will adhere to state-of-the-art sustainability. Fulling has been particularly impressed with the plans for geothermal heating and cooling. "Essentially, any heat generated by the clubhouse will not be released into the atmosphere but rather remain inside and be transferred to other parts of the facility."
When learning of these developments for KCC, I contacted two long time friends, well known to the club. One was John Allen, a long time member, a respected USGA rules official and a veteran Governor of the GAM. 
"This is the most exciting news in the history of the club," said Allen. "It's life-changing in terms of its impact for members and their families. And all of the anticipation is due not to any dread or reservation but to the prospect of great things happening in the next few years."
I also called Dick Stewart, the retired head PGA golf professional and General Manager at KCC where he served with distinction for over 40 years.
"When this project is completed, it will be written up and reported by every major golf media outlet in country. It'll create a new standard for excellence for a club," said Stewart, a member of the Michigan Golf Hall of Fame.
Always known for his sense of humor, Stewart invoked Gary Player by saying in a South African accent, "It'll be finest of its kind in America."
Unlike Player, he meant it without hyperbole.
Images courtesy in order of KCC, Andrew Green and the GCSAA.