Whether or not you have played American Dunes Golf Club in Grand Haven, the dramatic Jack Nicklaus transformation of the former Grand Haven GC property, you should schedule some TV time early next week to watch the second annual Folds of Honor Collegiate. As some might say, it's must-see TV. Or better yet, attend the event.
Some of the top colleges and universities in the country will compete in a 54-hole medal play championship on Sept. 4-6 and it'll be televised live on Golf Channel from 4-7 pm EDT. 
The field of 18 features a mix of elite Power Five conference schools; the three Service Academies; two Historically Black Colleges & Universities (HBCUs); one Division II qualifier; and a winner of the Jack Nicklaus Award as National Player of the Year, as selected by the Golf Coaches Association of America.
In alphabetical order, they are: Air Force, Arizona, Arkansas, Army, Florida A&M, Florida State, Grand Valley State (Div. II school qualified via 2022 Folds of Honor Challenge), Howard University, Indiana, Kansas, Kentucky, Memphis, Michigan State, Navy,  NC State, Notre Dame, Oregon State, and South Carolina.
Last year, I attended the inaugural tournament, dedicated to the Folds of Honor cause championed by founder and CEO Lt. Dan Rooney, and despite the unseasonably cold temperatures, it was one of my golf highlights of the year. 
With the tournament being moved up several weeks, the weather should be much better. And the golf will remain at a high caliber. Last year, perennial powerhouse Illinois won by 15 shots over Florida State and Arizona. Due to a prior commitment, Illinois won't be there next week but Arizona and Florida State will.
I've always felt American college golf, especially at the elite Power Five Conference level, represents a minor league level of the PGA Tour. Call it the "AAA League" of golf. It's no surprise that Norway's Viktor Hovland, the FedEx champ, went to Oklahoma State where his team won the NCAA Div. I Championship and he was the medalist. And this year's likely PGA Tour's Player of the Year, Jon Rahm from Spain, matriculated at Arizona State. The best young players in the world enroll at American colleges to take advantage of excellent facilities, coaching and competition. 
To sharpen this point, consider Arizona's roster. Its top players include German natives Tiger Christensen, who competed in the Open Championship this summer, Yannick Malik, a member of the Junior German National Team that won the 2021 European Boys Team Championship, and freshman Carl Siemens, who won the 2023 French International Men's Amateur after winning 2022 French International Boys Amateur. And oh yes, there's also a teammate from the Czech Republic, Filip Jakubcik.
Meanwhile, Florida State's roster also boasts such foreign players as Jack Bigham from England and Denmark's Frederik Kjettrup. The Seminoles also have two prospective All-America players in Cole Anderson and Brett Roberts both from the good old USA.
Other top players to watch next week are the aforementioned Jack Nicklaus Player of the Year in Matthis Lefèvre of Arkansas, who transferred in after winning the Junior College Award. He finished no worse than 9th in all 12 tournaments, winning four times and with 16 rounds in the 60s. Another Razorback to catch is Mateo Fernández de Oliveira, a pre-season All-America pick.
As the host school, Michigan State boasts a strong line-up including the reigning Michigan Amateur champion in August Meekhoff, 2023 Canadian Amateur winner Ashton McCulloch,  former Michigan Open champ Bradley Smithson and two outstanding freshmen in Lucas Acevedo, from South Carolina, and Lorenzo Pinili, Michigan's Mr. Golf for 2023.
I will enjoy watching these young players tackle a championship test like American Dunes. Having played the course several times, I marveled last year at the players' power and precision that's not too dissimilar to what you find at a Tour event. The only difference is that Tour players repeat their excellence with greater frequency.
Spectators have many vantage points over the walkable layout. For those not wanting to wander far, they can watch the par-four 9th, the par-four 10th and the par-five 18th holes, all close to the clubhouse. But to get the flavor of the course, marked by massive bunkers and waste areas, one should walk out to the par-three 4th hole or the 11th green. Both areas provide multiple-hole viewing. 
The par-four 16th hole is a long and wicked test, likely into the wind, and I'll be curious how these elite college players will handle it. 
Having played it recently, the course is in pristine condition with smooth and quick greens.
First-time visitors to American Dunes are in for a treat as they'll be exposed to the powerful story of the Folds of Honor mission which provides financial support and college scholarships to the spouses and children of America's fallen or disabled military.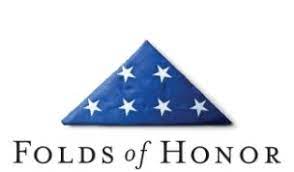 Folds of Honor will award over 9,000 scholarships this fall and has awarded over 1,500 scholarships at the schools playing in this year's tournament.
For more information about the tournament visit https://foldsofhonor.org/golf/collegiate/
Images courtesy of American Dunes, Univ. of Arizona,  Michigan State Univ., and Folds of Honor