Our sure-to-come-true prognostications for the new year in golf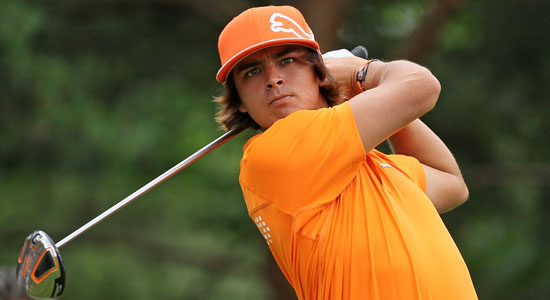 Rickie Fowler (left) will not only win for the first time in 2011, he will capture a major—either the US Open or the PGA Championship. Why? His bloodless finish at the 2010 Ryder Cup in his singles match with Edoardo Molinari, when he birdied the last four holes to come back from three down, was the greatest individual stretch of holes played by any golfer this century. In the combined fourball and singles matches at Celtic Manor, 32 golfers played the 16th hole, and only seven made birdie. Twenty-four played the 17th, and only five made birdie. Only 16 players made it to the 18th—five made birdie. Fowler, on the other hand, birdied these three holes in a trot with the cup in the balance. The US Open will be at Congressional, and like Celtic Manor it's a long test (7,568 yards, par 70) with a Trent Jones provenance (Robert Trent Jones, Sr., with a renovation by son Rees). The PGA Championship at Atlanta Athletic Club is likewise a long test with a Jones Sr./Rees pedigree. Fowler will win at least one major championship on American soil in 2011. Sunday's new color is orange.
—John Strawn, johnstrawn.com
A year that starts out 1-1-11 may bode well for aces. But more likely it will serve as a dark omen for a septuple bogey on a par-four during competition. In my mind's eye, I foresee shadowy out-of-bounds stakes bordering a game preserve of weird-looking animals. Farther down the fairway I see a misty pond with a ball-drop circle drawn in blood and a sign nearby that reads: These premises are under webcam surveillance. Please excuse the laughter. After holing out on this nightmarish final hole, I extend a hand to my playing partner thanking him for his patience with my travails. With a boney grin, the skeleton asks, "Did you read the local rules sheet posted on your locker?"
—Terry Moore, teemoore.com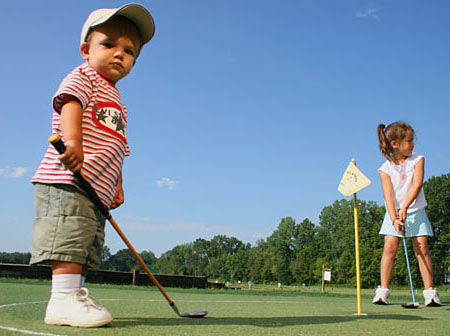 Several years ago, an avid golfer and successful businessman approached me about helping develop an innovative system for teaching golf skills to kids. The vicissitudes of making a living precluded extended involvement in the project on my part, but his program had many intriguing concepts, especially its pointed abnegation of any intrinsic connection between hitting a golf ball and "life lessons." Whether it would have solved the conundrum of somehow conveying golf's fascination to a kid who's never experienced it is unclear. What is clear is that existing efforts to address the game's biggest problem—declining participation—have come up short. There's no shortage of good intentions and even funding. What's lacking is a revolutionary (for golf) protocol for instilling interest. And if necessity really is the mother of invention, 2011 will see the birth of such a clever new strategy.
—Tom Harack, tomharack.com
Here's the long and short of it: Dustin Johnson recovers from a bunker on the 72nd hole to claim his first major championship. Could be any one of the four. Rickie Fowler, a little orange peanut beside the strapping Johnson, blazes his way to stardom with a break-out year on the PGA Tour. Inspired by fellow Irishmen Graeme McDowell and Rory McIlroy, Padraig Harrington returns to form. The Match of the Year pits Jack Nicklaus and Annika Sorenstam vs. Greg Norman and Lorena Ochoa for the right to design the 2016 Olympic golf course in Brazil. In the alternate shot format, Annika and Lorena play even, but the Shark, in a concession to Jack's age, gives him 2 a side. With the match all square on the final hole, Norman whiffs his approach. Nicklaus drains a long putt for the win. Annika congratulates him effusively—in Portuguese.
—Brian McCallen, brianmccallen.com
We may see a few golf course owners address economic and environmental pressures by changing their offerings to attract potential golfers who have limited time for the sport. An operator who is creative and frankly desperate—and has a cooperative routing—will cut the course to 12 holes. That immediately reduces maintenance costs and water use by a third, which wins favorable nods from environmental groups and local governments. Then, in marketing the less expensive experience as "three-hour golf"—about the length of an average Major League Baseball or NFL game—the truncated course appeals to players who simply can't devote five hours to a round. At a full-length par 48, the 12 holes provide a round more satisfying than nine, a twist that gives golf at least one new option to accommodate social and demographic trends.
—Jay Stuller, jaystuller.com
As probably the only securities analyst on Wall Street who specializes in covering the golf equipment sector, making forward-looking predictions is my business. As a constructive reality, I am forced to have definitive opinions based upon an imperfect and incomplete set of facts. But hey, that's the business! I have studied the landscape with incredible scrutiny. I have examined new products, listened to conference calls, talked to CEOs, and checked with all my sources. I have delivered radio broadcasts, television interviews, and written countless articles on the subject. So as it relates to golf in 2011 I have looked in my crystal ball and arrived at one absolutely certain conclusion: The Phillies are a lock to win the World Series in 2011!
—Casey Alexander, caseyalexandergolf.com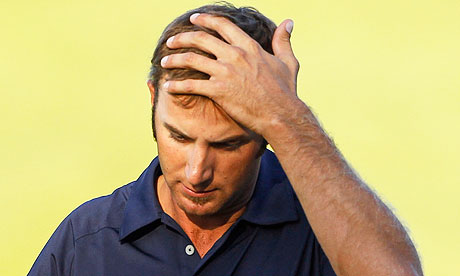 Picking a winner from among today's elite players is next to impossible. There are more than 100 guys capable of winning a tournament, especially if they get a hot putter. When Ben Hogan was asked to predict a winner, his answer was "the man with the lowest score after 72 holes." Sometimes it takes more holes or maybe a rules infraction comes into play like it did for Dustin Johnson in the 2010 PGA Championship (left). Expect the unexpected! While Phil Mickelson's Masters victory wasn't a surprise, not many expected Graeme McDowell, Louis Oosthuizen, or Martin Kaymer to prevail in the other majors. Never one to turn down an assignment, here's my two cents worth. The Masters will be won by that fellow whose name we dare not mention. Nick Watney will win the U.S. Open. One of the Euros—Lee Westwood, Ian Poulter, Luke Donald, or Paul Casey—will win the British Open. In the PGA, how about Johnson, making up for his rules gaffe?
—James McAfee, jamesamcafee.com
Though the number of golfers and golf rounds will remain static, or even slightly decline, the golf industry will remain the nation's leader in measurable obscenity, again surpassing the perennial runner-up, the U.S. penal system. The Institute of Lingua Franca, which created the rating in recognition of the worldwide use of dirty talk, gave a round of golf a soaring 92.5 MO rating in 2010, which easily surpassed the 84.7 MO of a normal day in the life of an incarcerated felon. This was no surprise considering that some golfers score a perfect 100% rating—an obscenity uttered after every single shot in a five-hour round. (There was no way to calibrate those who swear more than once—or more or less continuously—after each shot.) The Institute characterizes an obscenity as any word still frowned upon in normal human intercourse, recognizing that such words can now be counted on one #@!ing hand.
—Tom Bedell, tombedell.com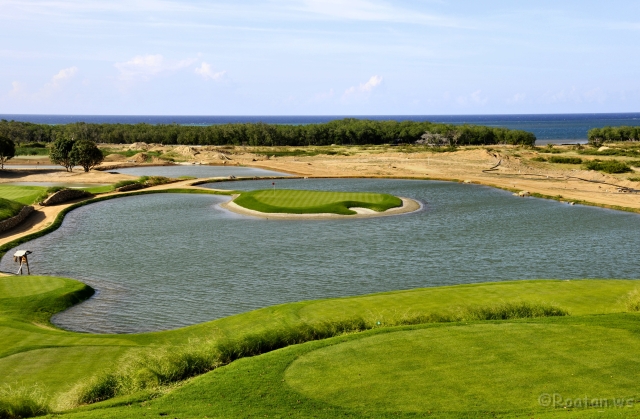 As stress mounts in our economically troubled and politically challenged civilization, 2011 will motivate golfers to look for increasingly worthy destinations for total escape. Previous excursions to crowded resorts with swamped tee sheets and prescribed to-do lists will give way to complete and unadulterated retreat. Fresh on the radar is the svelte and relatively untouched tropical island of Roatan, 35 miles off the coast of Honduras, Central America. The Black Pearl (above), designed by Pete Dye, is the first golf course there and offers stunning vistas of sapphire waters near the foothills of the Pristine Bay development. Travelers who seek that elusive combination of great golf and superb diving and fishing will find it here on the world's second largest barrier reef, less than two hours from southern U.S. cities. And, at day's end, where else could you walk the island's West End primal roads with a smooth, hand-rolled Honduran cigar?
—Janina Jacobs, janinajacobs.com
2011 will finally see the demise of the Senior Tour (er, excuse me, "Champions" Tour)—an idea so bad they had to change the name of the most cynical and misdirected sports marketing effort in history. Sure I loved watching Jack and Arnie back in the day, and was sad to see them retire. And I still love Peter Jacobsen and Freddie and the guys who are actually my age. But a rule of sport should be that when you are too old to compete you have to quit: You don't get to play for millions of dollars in the "B" League. I mean, would you want to watch Bill Russell and Larry Bird hobbling down the hardwood on a "slow break?" I predict we'll soon take the gazillions in sponsorship dollars spent on old guys who've already enjoyed lucrative careers and channel it into junior golf, toward players with a future.
—Jeff Wallach, jeffwallach.com
At some point during the year—I'm a writer not an actuary so I won't begin to try to figure out when the Pi-times-Daly's-body-fat-index divisor kicks in, or whatever it is that makes the Official World Golf Rankings such a farce—there will not be a male American golfer in the top 5. Hell, there won't be an Aussie up there, either. Or a Kiwi, a Springbok. and certainly not a Ryo. The Euro rules, if not the monetary type. So let's go mid-year, 'tween the Opens, and Kaymer, McDowell, Westwood, McIlroy, and Molinari—pick one—in rough order, sit atop the heap. Maybe the Continentals can give us a type of reverse Marshall Plan for golf. In unrelated news, Kelly Tilghman will discover that 124 other guys are exempt and playing on the PGA Tour.
—Ken Van Vechten, kenvanvechten.com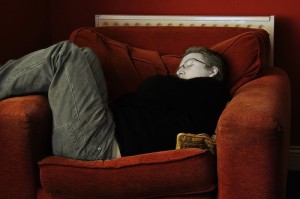 Trying to keep current with the exciting young players competing on the PGA Tour, or interested to see if the Europeans can continue to dominate the world rankings, or perhaps wondering if the LPGA will penetrate the consciousness of the viewing public, I predict that I'm going to flop into my favorite easy chair, turn on the weekend's golf broadcast, and fall asleep.
—James A. Frank, jimgolfrank.com