Which car should I buy? What movie should I check out? Where should I go for vacation?
These are all questions impossible for anyone other than you to really answer. There are so many possible choices, so many potential outcomes, so many variables. What's your budget? What mood are you in? What have you seen, what do you like, where have you been?
Helping someone select a bottle of wine is the same. When I worked as a sommelier and then later in retail, and customers asked for assistance, I hated that I needed to ask a string of follow up questions about their taste, budget and experiences before even beginning to make suggestions.
I know they didn't like it much either, those that thought it was going to be a simple transaction. But without more information we'd just be throwing darts at blank walls, with no hope of satisfying particular needs or tastes.
Yes, many drinkers just want something decent and affordable, but that's what supermarkets are for. I always chose to assume the customers I saw wanted guidance and recommendations.
I still don't know of a way to satisfy everyone, or even how to ask the right questions. But one tip I have adhered to over the years, at least when it comes to foreign wines, is that it's often best to trust someone else: the Importer.
Importers play a vital role because they are the vehicles through which individual wines from other countries enter the country. The wines of your favorite Tuscan producer, for example, will typically only be represented by a single importer or import company—he, she or it will have exclusive rights. Another importer may supply the U.S. with the neighboring vineyard's wines.
Whereas American wines move directly from the winery to a state or national distributor to your local retail store or restaurant,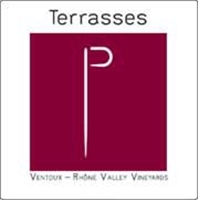 importers provide an invaluable middle step between producer and distributor.
Not only do importers arrange for the wines to be shipped to the U.S., they also do the research to discover new international wines, scouring for unexplored regions and overlooked producers. Virtually every foreign wine we drink was once something obscure introduced new to the American market by an importer.
Since they do so much of the groundwork in search of new market wines, it goes to reason that each individual importer or import company may have a particular wine or style of wine that catches their attention.
This is where having even brief familiarity with an importer's name and product can help you select the right wine out of the hundreds at your disposal.
Every foreign wine shipped to the U.S. has the name of the importer printed on the front, or usually, the back label. When you try a wine you like, make a note of the importer—chances are you'll enjoy other wines in their portfolio.
Some importers, like Leonardo LoCascio, part of the Winebow Wholesale group, are too expansive to really pin down one particular style. But the wines from other distributors may indeed share common characteristics.
One of my favorite importers is Eric Solomon of European Cellars. Solomon imports primarily Spanish and French labels, and seems to gravitate towards wines made in luscious, full-bodied styles. The wines and producers he imports are generally popular with wine critic Robert Parker, who tends to give higher scores to dense, fully extracted red wines.
Even Solomon selections that retail for $10 to $15 regularly get 90+ point ratings from Parker, including the widely available Chateau Pesquie Cotes du Ventoux Terrasses and Domaine d'Andezon Cotes du Rhone from France and, from Spain, the Capçanes Mas Donís and the Hecula and Solanera labels from Bodegas Castaño, just to name a few. When I'm in the mood for rich, expressive wines–and bang for the buck–I'll look for the European Cellars tag.

Conversely, when I see Neal Rosenthal's Rosenthal Wine Merchant tag on the back of a bottle (most often a French or Italian producer), I can generally count on a wine made in an old-world style. That is, without intense barrel presence or copious ripeness or extract from the grapes. Rosenthal seeks wines of purity,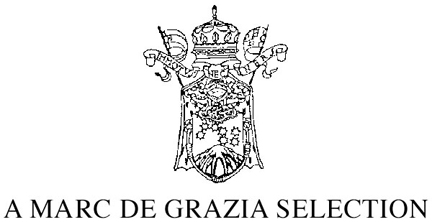 finesse and sublimity, those with a farmer's touch and a sense of terroir–the expression of their place of origin.
There many other outstanding national names to look for, like Kermit Lynch, Vinifera, Peter Weygandt, Constellation Wines, Dan Philips' The Grateful Palate, Terry Theise and Michael Skurnik on down to dozens of smaller regional companies, but one last importer I'll mention is Marc de Grazia. De Grazia imports wines from throughout Italy, and while I can't put my finger on a particular style or discipline, I just know that virtually everything I've ever tasted from his portfolio has spoken to me. I practically purchase wines with his tag sight unseen and know I won't be disappointed.
And this is why learning a few importers can be so helpful to you. When you're staring at that wall or aisle of wines, selection can be daunting. You can enlist the help of a salesperson, but you might have to submit to 20 questions first. Or you can scan the backs of bottles, trust your favorite importer and walk away knowing you're in the same good hands that don't fail to deliver, literally, great wine.