It seems the martini is in need of saving, once again.
A decade ago the martini was battered, brutalized and just plain bad. It's reputation, you could say, had been Lohan-ized. Had you ordered one at a bar or what passed for an upscale cocktail lounge back then you were very likely to get a shockingly illuminated glass full of cranberry or apple juice shaken with some neutral liquor. Establishments handed out Martini lists that included concoctions of vodka, juices, sugars and other teeth-coating dilutions. All the snappy names and saccharine flavors made even the original bastardization–the Dirty Martini, spiked with olive juice–seem noble.
Back then, the martini needed to be saved from two principal invaders: vodka and unfortunate trends. Having a martini list is like having a "list" of Porterhouses. To be clear, a Martini's recipe is inalterable: gin and dry vermouth (Noilly Prat is nice), stirred–stirred!–the proportions of which are allowed a subjective interpretation, though the Checklist is quite sure 8 parts gin to 1 part vermouth is close to being holy.
Fortunately a revolution in bartending, and drinking, soon came about, restoring the proper ingredients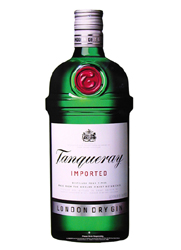 and integrity to not only the martini but to just about every other existing drink as well as those hitherto uninvented. Simply, one could walk into a bar or cocktail lounge in almost any city with decent mass transit or a university, order a Martini, and not only no longer have to specify the ingredients but perhaps not even the brand of gin. For a while we were in good hands.
But with great progress comes great freedom, and once again the martini comes under assault. This time the threat isn't vodka or fruit or purple glassware, but gin itself.
The cocktail revolution inspired a corresponding spirit revolution, and in the last number of years a flood of new products, including a dozen or two artisanal gins, have come into the market. Don't get us wrong–many of these gins are delectable, warming and round, highly perfumed and even subtle. That's the problem.
We order martinis not because they're luscious, layered and subtle. We love them because they are powerful, purposeful drinks that reject smooth, extra distilled spirits and gins with botanicals too citrusy or candied or far Eastern. They should be cold, bracing, a bit severe at first and juniper berry forward. If you want citrus, add it with a lemon twist. A little snap of pepper is okay. Cucumber, licorice, vanilla, cinnamon and honey is not.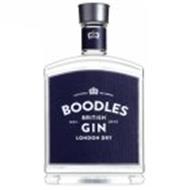 The Checklist wants to keep this simple with three words: London Dry gin. By all means, sample the intriguing new gins on the rocks, or in Aviations, the Negroni-of-the-week variations or your barman's favorite new creation. Your martini–our martini–should be made with a crisp, piercing and traditional London Dry gin.
Our personal choice–and this is by way of years of tasting, tasting and testing–is classic Tanqueray. We've had on and off affairs with Boodles, puppy love with Bombay Sapphire, and retain tremendous respect of old school drinkers of Seagram's and Gordon's. None of them are wrong.
What is wrong is to continue to try to continually improve on an already perfect cocktail. For once and all, let it be, and let it be a London Dry gin.