The future arrived toward the end of last season at the Brattleboro County Club in Vermont. Wandering over to the modest pro shop I discovered three gleaming new GolfBoards, all ready for locals to "surf the earth" of the course. The club closed before I had a chance to mount up. But come spring….
I survived an attempt a few years back riding a Segway at the Westin Kierland Resort in Scottsdale, Arizona, and I'm told the GolfBoards are easier to maneuver. You can still ride a Segway at Westin Kierland, but you can also cruise around on a GolfBoard, the nearest thing to a skateboard on grass. And if neither of those appeal, there's always the self-propelled Golf Bike, which can whisk you around nine holes in about an hour. They appear willing to try anything at Westin Kierland—they'll even let you walk the course—and anything may be what golf needs.
It costs too much, it takes too long and it's too difficult. It's easy enough to invoke the Holy Trinity of Golf's Problems to suggest why the heady days of 2005—when 30 million Americans played golf at least once—have given way to 2014, when a mere 24.7 million teed it up in the U.S., the lowest number of players since 1995, the year before Tiger turned pro.
The hand-wringing over declining rounds and fewer players has been chafing the purveyors of the sport for years, leading to countless studies and what seem like endless throw-it-up-against-the-wall programs to grow the game. As recently as November the U.S.G.A. announced a new five-year $2.5 million "master research partnership" with the University of Minnesota to find ways to cut costs and bring in new players, with the thought that golf can't afford to lose the millennial generation.
Meanwhile, any number of alternate versions of the game have arisen, the most popular easily being FootGolf, essentially soccer on golf courses, played toward a 21-inch cup. There are some 500 courses in the U.S. now offering some form of FootGolf, and a growing number of national and international tournaments.
FlingGolf is hoping for similar success. This variant, which launched in the summer of 2014, requires no course alteration, and only one "club" that has evolved from a jai alai cesta or lacrosse stick. With it players can hurl golf balls all around the fairways as in this video. (Players who have been routinely tossing balls out of bunkers for years should find this a natural adaption.)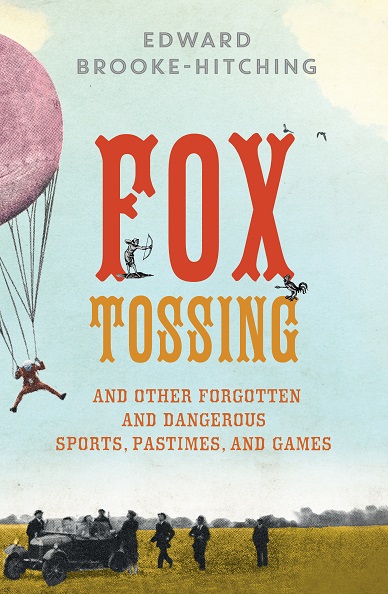 Then there's Aerial Golf—players in separate airplanes drop golf balls toward greens, which their on-the-ground partners then try to get down in as few strokes as possible. Or Bow-and-Arrow Golf, pitting archers against regular golfers on the same course to see who can hit the target (the archers) or fill the cup (golfers) first.
Well, okay, these last two don't exist. But, they did, according to Edward Brooke-Hitching's recent book, Fox Tossing and Other Forgotten and Dangerous Sports, Pastimes, and Games (Touchstone, 2015). Aerial Golf was first attempted at the Old Westbury Golf Club in New York in 1928, and lingered long enough that Fiorello La Guardia once gave it a shot, as did Ty Cobb. National Archery Golf Tournaments continued into the 1970's. (The North Fond du Lac Archery Golf Course in Redgranite, Wisconsin claims to be the nation's only 18 "hole" course, but strictly for archers.)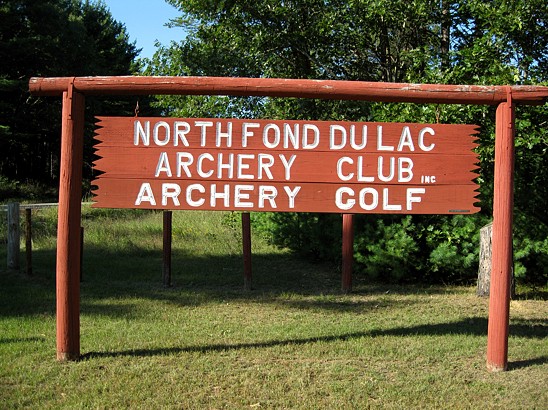 If this suggests a faddish bent may cling to any alternatives to the grand old game, it may be because they're too alternative. Yes, FootGolf and FlingGolf may at least lure bodies out to the facilities, but they're not putting clubs into anyone's hands, and that's key.
Rich Katz is the managing director of the Buffalo Brand Invigoration Group and senior vice-president of Billy Casper Golf, which manages over 140 golf facilities in about 30 states. He says, "It's a good time to be in golf," and claims to have the data to prove it:
"We're bullish on millennials, the 18-34 set, because of the potential. Currently, 28% of all golfers are millennials. That equates to 6.2 million golfers, or roughly 100 million rounds a year. The spend on that is estimated at $5 billion a year. And the latent demand of millennials is off the charts, because one in four say they've become hooked on golf after swinging a club for the first time. So the opportunity is clear, if we're able to make golf fun and cool."
The trick is to attract new players without losing the appeal of golf's grand traditions, although blowing out a little of the stale air might not hurt. Staid Old Country Club may not be relaxing their dress code anytime soon, allowing on-course music, wifi enabled carts, night golf, increased happy hours or, my favorite, scorecard Fridays—in which your score for 18 holes is the price you pay for a beer in the clubhouse. But others might ponder it. It may be that, or get out the bow-and-arrows.
This piece first appeared, in slightly different form, in the 2016 Future of Golf issue of The Grain.