[This is now officially an oldie, but since some trivia never fades, I roll it out each time it's time for the Masters….] 
As part of The A Position's 2014 Masters issue of The Grain I was willing to put my future tournament credentials on the line and, as "The Curmudgeon" host Hal Phillips puts it, "speak truth to power." Hal, fellow TAPster David DeSmith and I had a good time having a chinwag about the tournament, picking our favorites and dark horses, handing out Green Jackets for things we like about the Masters, and Soggy Pimento Sandwiches for things we're less fond of.
Neither the podcast nor that edition of The Grain remain available, but all that need be said is that my prognostication was way off the mark. My favorite, as in who I hoped might win, was Phil Mickelson. But my actual pick to win was Zach Johnson. Both missed the cut, and Bubba Watson won the title for the second time. I was also one year off on noting that the two nines were reversed from the original MacKenzie design. It happened after, not before, the first tournament.
I just thought I'd idly repeat some of the random trivia I unearthed while actually doing a little research before our chat. Since the Masters doesn't begin until the back nine on Sunday, it should make for good idle reading.
>>It was Dan Jenkins who first wrote the phrase, "the Masters doesn't begin until the back nine on Sunday." If Jenkins is attending this week [2014] it will his 100th consecutive major this week, although his main task these days is tweeting about them, which he does with malicious glee.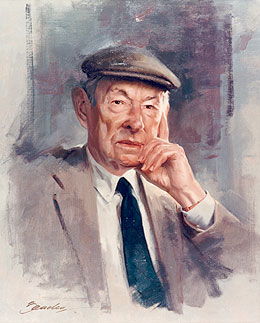 >>Those who only tuned in for the back nine on Sunday in 2012 would have missed one of the great golf shots of all time, Louis Oosthuizen's double eagle on the second hole. Like Sarazen's albatross, called "the shot heard round the world" in the 1935 tilt, the shot set up a playoff. Sarazen won his 36-hole playoff. Oosthuizen lost in sudden death to Bubba Watson.
>>It was on the veranda of the Augusta National club in 1954 that Jenkins heard Herbert Warren Wind say, "A golfer's true greatness must always be measured by the number of major championships he wins." The whole notion of "majors" was just beginning to coalesce then, and it would be another decade before the term "grand slam" gained traction.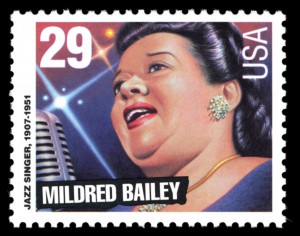 >>Wind was not only a great writer, he was a great phrasemaker, and it was he who christened holes 11-13 Amen Corner in a Sports Illustrated article following the 1958 Masters. Wind may have misattributed his own inspiration, which he said was a 1930s jazz piece by Milton "Mezz" Mezzrow, "Shoutin' at Amen Corner." But according to a piece by Thomas Bonk, no one has ever found such a recording. However, there is a 1935 recording of an Andy Razaf tune, "Shoutin' in That Amen Corner," with the Dorsey Brothers Orchestra backing singer Mildred Bailey.
>>Speaking of music, know who composed that ubiquitous, tinkling, guitar and piano theme? It was Dave Loggins, a cousin of some sort of Kenny Loggins. Dave Loggins wrote a huge hit from 1974, "Please Come to Boston," and he was induced into the Nashville Songwriters Hall of Fame in 1995. But it's hard to imagine that any piece of his music is heard more often than "Augusta," which debuted on air in 1982. Some are mightily swayed by it. One fan said he played it at his father's funeral. Another liked to play it during sex. There's an online YouTube version of it performed by Loggins, with lyrics. This is best skipped at any time.
>>Gary McCord was banned from Masters broadcasts after a 1994 remark that the greens weren't cut at Augusta as much as bikini-waxed. He wasn't the only one. Jack Whitaker was shown the exit after 1966, when he had the effrontery to call the gallery a "mob." Jeff Neuman once wrote a piece about the Augusta Ministry of Truth, in which "fans" become "patrons," bleachers" become "observation stands" and even the "first or second nine" is used lest the distasteful phrase "back side" be uttered.
>>Much has already been made of a possible Jordan Spieth win, which would make him the youngest to have won the green jacket. But it would also be a rare victory for a Masters rookie, which has happened but three times, and you can't even count the first two. Everyone was a rookie in the first tilt, won by Horton Smith in 1934; Gene Sarazen won in his first Masters the following year. It didn't happen again until 1979, when Fuzzy Zoeller won in his first Masters appearance. One great tradition of the Masters is that former winners are always invited back, and Zoeller was on the grounds again for the 2014 tooniment. Mainly, he suggested, because he wanted to see The Big Three–Palmer, Player and Nicklaus–officially start the tournament with their ceremonial tee shots. Good call, Fuzzy.