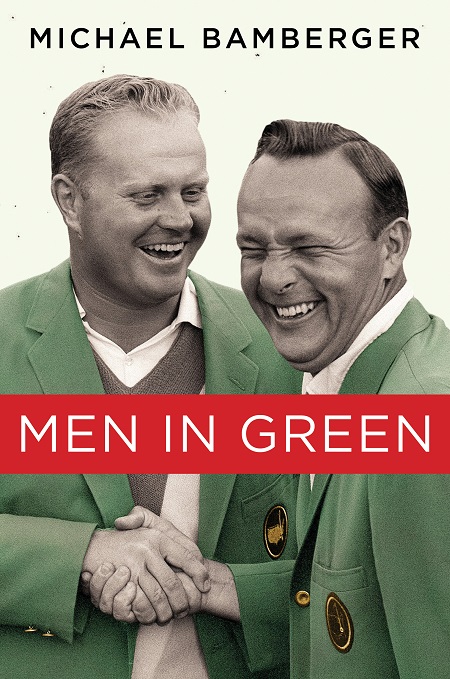 Sit by yourself in a restaurant, start doodling on the paper tablecloth, and you never know where it might take you. Sports Illustrated writer Michael Bamberger wound up all over the road in the United States visiting the men and women whose names he had idly jotted down on that tablecloth. Eighteen of them, naturally, nine representing those he considered Living Legends of the game and nine he called Secret Legends.
The first nine were fairly obvious choices—Palmer, Nicklaus, Venturi, Watson and the like. The others were those who served the game in other roles—executive, teacher, writer, caddie—folks like Sandy Tatum, Jamie Diaz, Billy Harmon.
Another in the latter group was a player who almost, but not quite, won the U.S. Open twenty-five years ago, Mike Donald. Still tied with Hale Irwin after an 18-hole playoff in 1990, Donald watched Irwin sink a winning birdie putt on the first sudden death hole.
A keenly analytical student of the game, nicknamed Stats, Donald joins Bamberger for most of the pilgrimages to the other legends, which becomes a fascinating journey into the soul of the game and its real-life effects on those involved with it as their livelihood.
Clearly inspired by Roger Kahn's classic The Boys of Summer, Bamberger's Men in Green (Simon & Schuster, $27), casts a similar, compelling spell as the stories pour forth, often reflecting one upon another, the past, the nature of time, life itself. It's an episodic journey, but it flows like a stream. Only read one golf book a year? Make it this one.
***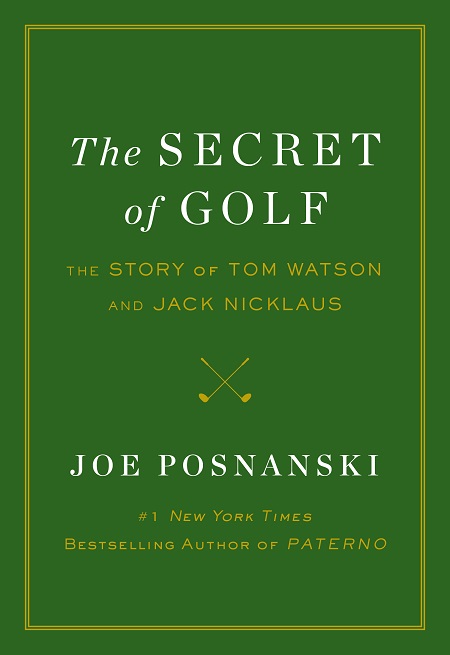 But if you read more, there are further dividends to be found in The Secret of Golf: The Story of Tom Watson and Jack Nicklaus (Simon & Schuster, $27) by Joe Posnanski.
Now a national columnist for NBC Sports, Posnanski also put in a stint at Sports Illustrated. But before any of that he wrote for the Kansas City Star—Watson territory. So he was already well-versed in Watson lore when he came up with the notion for this project—an in-depth look at the rivalry between the two golfing greats as it evolved through the years and turned into a great friendship.
Ten years apart in age, the two first met at a 1967 exhibition match when Watson was in high school and Nicklaus was already considered the greatest golfer in the world. But over the next two decades the pair were destined to go head-to-head in some of the most legendary matches ever scripted in major championship play.
Indeed, though there's some time-shifting throughout, the book essentially begins with the 1977 Open Championship at Turnberry and the two players' brilliant Duel in the Sun. It returns to the same course for the 2009 Open when the 59-year-old Watson waged his valiant war against aging, falling heart-breakingly short.
These are familiar stories, but thanks to scores of interviews with both players and many others Posnanski has managed to invest the material with lively and fresh insights spread over 18 "Holes" rather than chapters. The seeming bonus is the walk between the holes, brief meditations on aspects of playing the game—all part of the so-called "Secret." Which, as Nicklaus aptly puts it, is a contradictory notion to begin with: "There isn't a secret to golf, of course. But no real player believes that."
***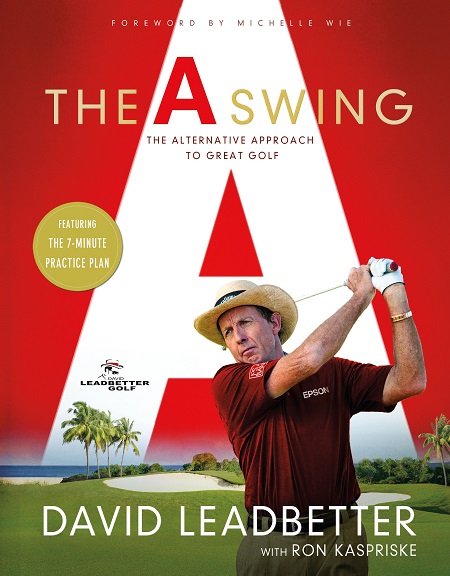 Hope may be a universal golfing trait. One always hopes to become better. Some even strive to become better. David Leadbetter has spent much of his life trying to help the strivers.
I was at a dinner with Leadbetter early in 2014 at the Concession Golf Club in Bradenton, Florida. He was there to help promote the course and its upcoming Concession Cup, a new Ryder Cup-like amateur tournament with teams from the U.S. and Great Britain/Ireland.
But, Leadbetter being Leadbetter, it wasn't long before we were all letting him watch our swings while dessert melted. Leadbetter would then go hands-on with us to let us feel the differences in a traditional swing and the new approach he was then working on.
Now anyone can give it a go with The A Swing: The Alternative Approach to Great Golf that Leadbetter has produced with the assistance of Ron Kaspriske (St. Martin's Press, $27.99).
In about 200 magazine-sized pages Leadbetter describes, illustrates and suggests drills for the new swing which is difficult to summarize here but is aimed at a simplified backswing that will produce more consistent results with less effort and conscious thought on the part of the player, once ingrained. (Although I suspect it will take ample effort and study to reach that point.)
Leadbetter does not peg this the "Secret" but he does succumb on occasion to calling the new swing "revolutionary." But he also writes, "It is a different way of swinging the club—but it's not that different."
It may also not be for those perfectly content with their swings. But how many of us can say that?
***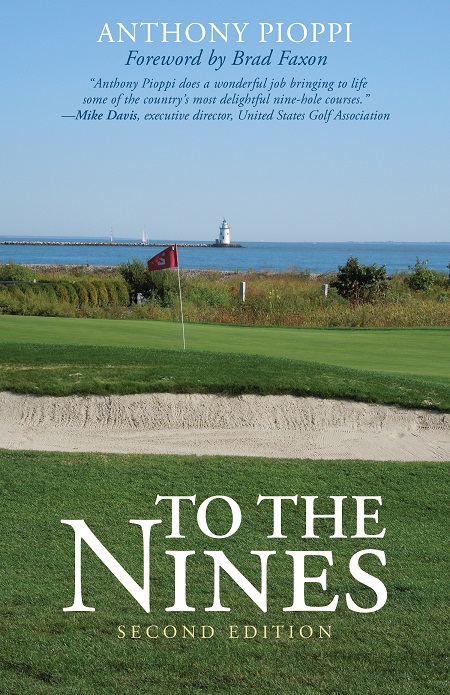 I've played golf with Anthony Pioppi, a senior writer for Superintendent magazine, but never at a nine-hole course. This is a situation that clearly needs to change, as the new edition of Pioppi's To the Nines (Taylor Trade Publishing, $16.95) proves.
His first flailings in golf were taken at the age of five, when he went around the nine-hole Donald Ross-designed Cohasse Country Club in Southbridge, Massachusetts with his grandmother. That was pretty much enough to light the fuse that has led to a life in golf as writer, caddy and occasional designer in his own right. And it also created a lifelong affinity for nine-hole courses.
When the first edition of the book appeared in 2006 roughly 4,700 of the 17,000 golf courses in the U.S. were nine-holers. The numbers have since contracted, according to the National Golf Foundation: 15,405 active golf facilities, 3,236 of them nine-holes.
Troubling? Somewhat, but Pioppi points out some positive signs in terms of the 2014 USGA Play 9 initiative, and a new nine-hole facility like Sweetens Cove in South Pittsburgh, Tennessee so stunning that it has summoned a new chapter in this second edition.
Otherwise Pioppi presents a panorama of fourteen great nine-hole courses throughout the U.S. and in a guest chapter from the late Bob Labbance a selection from Maine. A New Englander, Pioppi front-loads his early chapters with northeast classics before fanning out south and west to the rest of the country, winding up on the Northwood Golf Course in Monte Rio, California, an Alister MacKensie trek through the Redwoods.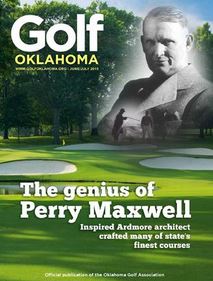 Some of the black and white photos are too dark and murky to be of much value, but this is a quibble. The overall effect of the book will have you grabbing your sticks and heading out, because there's always time for nine.
This piece originally appeared in the June-July 2015 issue of Golf Oklahoma magazine, in slightly different form.