In early November, in what used to be considered the end of the PGA Tour season, the fourth tournament of the new 2015 season was about to begin even if 2015 hadn't.
Tour player Justin Hicks, who had finished well in a workhorse 2014 season (30 tournaments, 75th place, $1.5 million in earnings), was off to a slow start in the new one, still looking to make his first cut of the year at the Sanderson Farms Championship at the Country Club of Jackson, Mississippi.
I was pulling for Hicks, since I'd just played 18 holes with him in the Wednesday pro-am. Teeing it up on the grounds of a PGA Tour venue, walking 18 with the best golfers you'll ever see play the game, is still one of the great thrills in the world of sport open to amateurs. It can cost a bit, but it's not out of reach and easy on the conscience as most of the money is going to charity anyway. The 2014 tournament would raise some $1.1 million for the local Friends of Children's Hospital. (The video below shows Hicks teeing off on 18 during the pro-am. It was out there.)
It's even easier if someone is paying for you, as was the case with me, as a guest of the Mississippi Development Authority. I was there to sample some of the state's golf courses and other attractions, which I certainly did (see "Related posts" below). The pro-am was merely the pièce de résistance.
It wasn't my first rodeo in Mississippi. Starting in 2001 I played in four straight annual pro-ams, the tournament then called the Southern Farm Bureau Classic. I partnered with Loren Roberts, Matt Gogel, Ian Leggatt, and David Duval, the latter round also in the company of the then-Governor Haley Barbour. It was all exciting and heady fun, and it also gave me a chance to play courses throughout the Magnolia State.
Heading back down to Mississippi after a ten-year abeyance felt a little like going home, and it was nice to see that courses were still in grand shape, that the cost to play them still represents one of the great values in destination golf, and that the food and southern hospitality are still well-seasoned and ample. The state divides itself into five regions—the Hills, Pines, Delta, Coastal and Capital/River. A quick review suggests I've teed it up in every one of them, while also managing to lose money in casinos in most of them.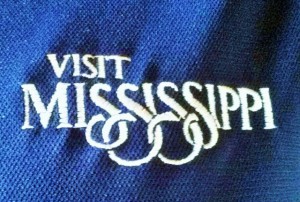 I'd be hard-pressed to pick a favorite course from the sixteen I've played. How about a top five, in alphabetical order?
Annandale Golf Course, Madison
Dancing Rabbit Azaleas
Dancing Rabbit Oaks, both in Choctaw
Grand Bear Golf Course, Saucier
Old Waverly Golf Club, West Point
Putting Annandale on the list might not be fair as it's private, but the Jack Nicklaus course was the venue of those first four pro-ams, so I know it as well as any other course in the state. Old Waverly is private, too, but visitors who book time at the charming golf villas on site can then have at the equally ingratiating Bob Cupp-Jerry Pate design.
One course I haven't played is Fallen Oak in Saucier, a Tom Fazio design now often ranked as the best in the state. The Dancing Rabbit courses are always highly-ranked as well, as they have been since the day the Azaleas opened in 1997 and the Oaks in 1999. I've probably played them almost as many times as Annandale. It may never be enough, as these are two testing tracks, but I was happy they were both on the roster for this trip.
Jerry Pate, a busy man in Mississippi, also had his hand in the design of both courses here, in collaboration with Fazio. The boys done good, with a grand sense of breadth, fast and extremely challenging green complexes, plenty of diversity and elevation changes, though somehow every hole on the Oaks course manages to play downhill.
Whatever similarity there may be in the design is shook up by the use of different grasses on the two courses. The Azaleas has A-4 Bentgrass greens with Bermuda fairways, while the Oaks has Champion Bermuda on the greens with Zoysia fairways.
As with Old Waverly, Dancing Rabbit has facilities for overnight stays for golfing groups. But there are plenty of rooms basically across the street, too, as Dancing Rabbit is part of the Pearl River Resort casino property, making it easy to check off a series of one's favorite vices in one day.
As busy as that may sound, the sense out on the Dancing Rabbit courses is one of splendid isolation, pure golf, with no sense of the outer world impinging on one's game. The same is equally true at the Quail Hollow Golf Course in McComb, which is about an hour and a half trip to or from New Orleans. This was another agreeable return trip for me, as the never less than intriguing Arthur Hills design plays out in near cloistral silence within the heavily-wooded Percy Quin State Park.
The year of my first visit to the state a group of five of us set out to play Quail Hollow and we were eventually passed by a threesome, all white. Soon we waved through a single black golfer and—most of us being from the north—wondered how that was going to go; we all still had strong memories of Mississippi's brutal civil rights struggles. A few holes later we saw all four men playing together. In 2001, it seemed a small thing that was no small thing.
If Mississippi seems to inherently suggest a semi-tropical, down home languidness, it helps to remember that it's a big state, a 343-mile trek if one roams it diagonally. Just hopping in the car and going could work, but it's probably smarter to have a plan before showing up. The regional approach is sound, and the state's tourism website, Visit Mississippi, is one of the best in the business. It lists a healthy variety of the many golf packages available. And it also suggests three to five-day itineraries that combine golf with Mississippi's other great resource, the blues.
That's clearly the best of both worlds, as we discovered after soaking in some tunes at Hal and Mal's restaurant and music club in Jackson; we were well tuned up when we showed up bright and early for the pro-am.
The tournament has gone through a variety of sponsorship names, but has been a fixture on the PGA Tour since 1968. This was the second year of sponsorship for Sanderson Farms, which is the third largest poultry producer in the country, hence a bronze rooster as the winner's trophy. But it was the first time the tournament was being played at the Country Club of Jackson, and hence my first crack at the course.
When I found out that it had been partially redesigned by architect Mike Gogel, brother of my 2002 pro-am partner Matt, it seemed like some kind of full circle had been described. I was happy to hear that Justin Hicks made the cut and finished in the money. But it was Canadian golfer Nick Taylor who outlasted the rest of the field. Presumably Nick will be back later this year (November 5-8), to defend his bronze rooster.
Related posts:
More on Mississippi Beer (and a little Alabama)
TAP Beer of the Week: Lucky Town Flare Incident Oatmeal Stout
Jefferson Davis Goes to St. Andrews