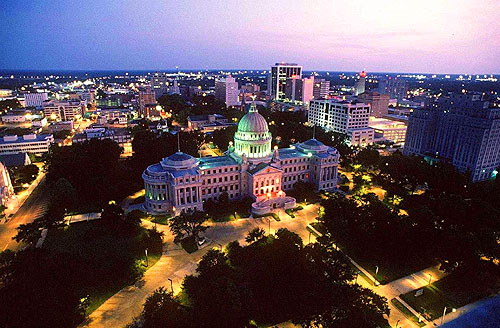 [Nov. 19, 2014]– We jammed a lot into a Monday when I was down in Mississippi two weeks ago, enough to convince me that the state capitol, Jackson, is a surprisingly good beer destination.
I'll write about the golf doings in more depth anon, but our wandering group of writers did it up right at the Dancing Rabbit Golf Club in Philadelphia, part of the Pearl River casino resort. We had played the Azalea Course on Sunday, and then had a staggeringly good meal at the casino's signature Phillip M's restaurant, named after the late Phillip Martin, Tribal Chief of the Mississippi Band of Choctaw Indians that runs the teeming resort enterprise. (The tribe received Federal recognition in 1945. The fourth and current Tribal Chief is Phyliss J. Anderson, the first female elected by the Choctaw people in the Tribe's history.)
Considering that Phillip M's received a 2013 Wine Spectator's "Award of Excellence," beer lovers will be sorely disappointed; the resort offers only a few pedestrian entries. Luckily, I'd packed in a few Abita Andygators, a potent 8% Maibock from the Louisiana brewery.
Monday morning we tackled the Oaks Course before jumping into the GolfMobile and heading back to Jackson. We had ample time to change our socks before our tour of the Lucky Town Brewing Co. As I noted in my post about Lucky Town, the beers were uniformly excellent, and we weren't through with them for the night.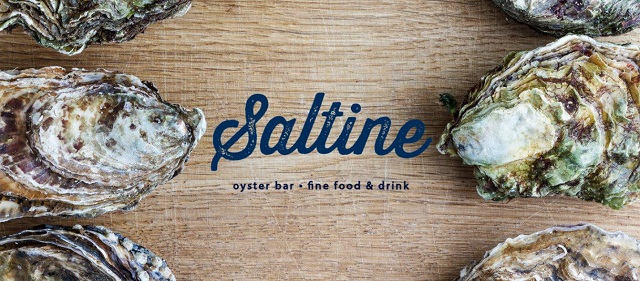 The brewery is housed in a former Greyhound bus service building in midtown Jackson. Saltine's Oyster Bar is in an old school in Fondron, Jackson's arts and entertainment district. Indeed, as we walked into the still relatively new restaurant (it opened in late August) a Keb' Mo' concert was revving up next door. The effect was a little dizzying. But then so is Saltine, with a whimsical décor that mixes schoolroom and nautical, and a rambunctious menu that features oysters in myriad presentations, seafood po' boys and plenty of fried options—this is Mississippi, after all.
Our gracious host for the trip, Janet Leach of the Mississippi Development Authority for Visit Mississippi, had said, "Tom, you're going to like this place for the beer selection alone." She sure told the truth. There are 30 taps to choose from, highlighting Mississippi beers but also ranging far afield. The Randall system on hand allows endless experimentation, as you can infuse beers with other ingredients and flavors.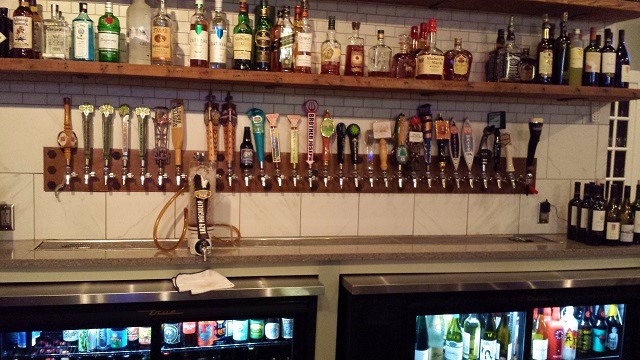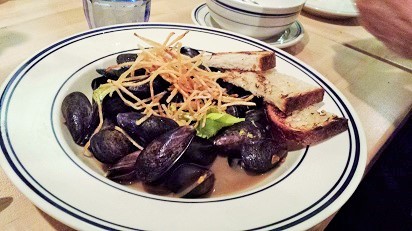 I should have tried that, but I was too busy plowing through a plate of PEI mussels in a broth of Lucky Town's Ballistic Blond Belgian-style ale with coriander citrus butter, followed by fried catfish in a spicy beer batter–with hush puppies and fries, just in case I was going hungry. My fellow scribes were equally treating our long table as a groaning board, and everyone appeared to be smiling.
I'd hoped to have another Lucky Town Flare Incident Oatmeal Stout with the meal but that keg had expired. I made do quite well with the brewery's Pub Ale, and then turned to Sinister Minister, a 7.7% black IPA from Southern Prohibition Brewing, which opened in Hattiesburg, Mississippi in April, 2013. Very nice.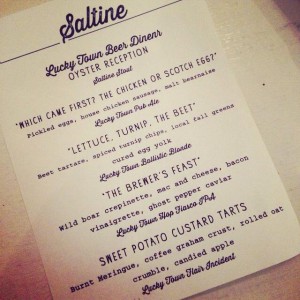 The Lucky Town crew are friends with Saltine's owners, Jesse Houston and his wife, Rachel Horn Houston. Lucky Town brewer Lucas Simmons was about ready to unveil—of course—an oyster stout for an upcoming Lucky Town Beer Dinner at the restaurant, pairing dishes with the brewery's four regular beers and the Saltine Stout.
The night we were there dessert was an excess we excused by passing a few around. We wobbled out with the sounds of Keb' Mo' as background, and music seemed like a good idea. So off we went to Hal and Mal's, serving up the blues and brews on South Commerce Street. The bar/restaurant/music club was been a Jackson landmark since its opening in 1985 by brothers Hal and Mal (Harold and Malcolm) White. The two tried operating a brewpub on the premises at one point, but were ahead of the curve, and it proved too cumbersome to continue.
But the tap offerings were far above average there, too. I stuck with Lucky Town, this time the lively Hop Fiasco, and settled in to listen to the musical stylings by various performers, this being an open mic night. A brief sampling:
It was good stuff, and naturally Elvis was everywhere: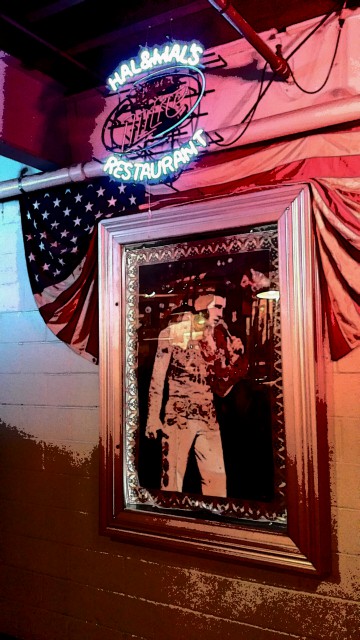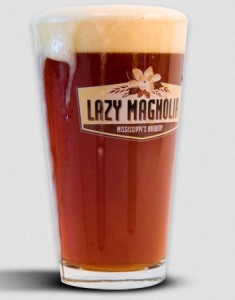 Somehow I let Dan Shepherd talk me into a nightcap, which he actually managed three nights in a row, so three nights in a row I had Southern Pecan from the Lazy Magnolia Brewing in Kiln, Mississippi's first craft brewery, established in 2003. It's a decent 4.4% brown ale, with a caramel sweetness and nutty to be sure, as it's actually brewed with roasted pecans.
Dan and I go back a fair distance—at least as far as 2001, when we went to our first draw party and played in our first PGA Tour pro-am in Mississippi, then still called the Southern Farm Bureau Classic. Dan is with the Buffalo Brand Invigoration Group which has had Mississippi as a client for all that time. The draw party, always the night before the pro-am, is a mix of cocktails, buffet food, a few speeches from sponsors and wild anticipation as to which Tour player one's group is going to wind up with the next day.
With a new sponsor taking the reins this year things went a little haywire with the selection process—a computer malfunction, even if Hal 9000 would disagree. I didn't find out I was playing with Justin Hicks until we were having that evening's nightcap.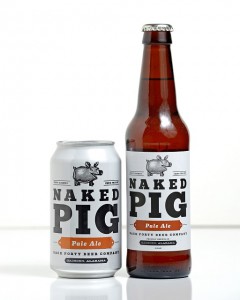 But there was nothing wrong with the beer selection at the draw party. There were bins filled with Goose Island Sofie and Matilda, which I'll gladly drink when I'm not paying for them. But I was more interested in the Naked Pig Pale Ale and the Truck Stop Honey Brown Ale, both from the Back Forty Beer Company of Gadsden, Alabama, which I'd never tried or heard of, and now I've done both.
Back Forty got its start in 2009 with the 6% Naked Pig Pale Ale and the following year with the Truck Stop Honey (brewed with some Alabama Wildflower Honey), also 6%. But in some interesting circular history, both beers were first contract brewed by Lazy Magnolia Brewing in Mississippi. The Back Forty brewery opened its doors in Alabama in 2012, and fairly quickly picked up some contract brewing business of its own—from Lucky Town Brewing.
Related posts:
Back to Mississippi
TAP Beer of the Week: Lucky Town Flare Incident Oatmeal Stout