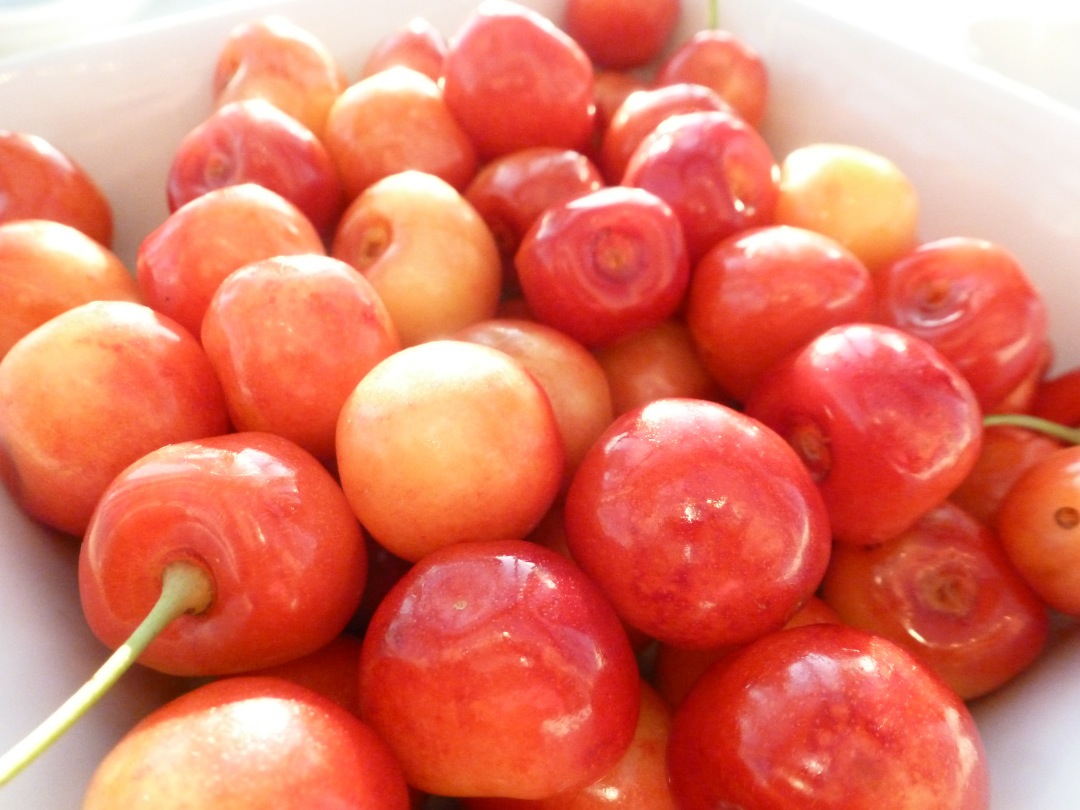 Cherries, fudge, brewpubs, wine, fabulous golf at bargain prices…what's not to like?
Ancient glaciers carved the blue lakes and dramatic hills that give Northern Michigan's Traverse City area the ideal landscape for golf courses. Top designers, such as
Jack Nicklaus, Gary Player, Tom Weiskopf and Arnold Palmer have left their mark. Accolades abound: the Traverse City area was awarded 12th spot in Golf Digest's list of the world's top 50 golf destinations; Golf Magazine dubbed it "America's Summer Golf Capital" and ranked it among the Top 10 Golf Cities in the U.S.
But lots of destinations have good courses. What sets Traverse City apart are the extra fun diversions—from the annual Cherry Festival (it's the Cherry Capital of the World) to innovative brewpubs and wineries. In addition to stellar golf, you'll enjoy plenty of other activities from gambling to fly fishing to kite boarding to foot golf—a twist on the traditional game.
The Bear that Bites
Just minutes from the Cherry Airport, we began our Michigan romp at the Grand Traverse Resort and Spa  where 54 fairways await.
When Jack Nicklaus' championship Bear Course opened in 1985, it revolutionized the Northern Michigan golf scene, sparking an explosion of designer golf course construction in Northern Michigan. With 7, 078 yards (from the tips) of Scottish-style terraced fairways, deep grassy roughs, lots of forced carries over rivers and ponds, tons of moguls and deep pot bunkers, The Bear packs plenty of bite. Nicklaus calls it a "happy course" with no two holes alike. With slope ratings from 148 (Black tees) to 139 (red tees), you'll be happiest if you choose the colour that best suits your game. And if it's cherry season, pluck a few for energy during your round.
The Wolverine by Gary Player, the least demanding of the three courses makes a nice ego booster after The Bear. Spruce Run, the resort's first course is more forgiving than The Bear but if, like me, you suffer from "hydrophobia" bring lots of balls as water comes into play on 13 holes.
Tip of the Hat
What you want is the tip of the hat from your forecaddie, indicating you've made a stellar shot at Lochen Heath Golf Club, just minutes down the road from the Grand Traverse Resort, Lochen Heath feels like a private club, complete with forecaddies who give various signals to indicate how your ball lies, rake bunkers and offer putting suggestions on the devious greens.
Perched high over the shores of Grand Traverse Bay, the course, designed by Steve Smyers, takes full advantage of dramatic elevations changes of up to 85 feet so finding a flat lie is rare on this roller coaster. I've dubbed the uphill par-four 16th Mt. Everest. On the signature 6th, you might spot a Bald Eagle with a recently snatched salmon in its beak.
After your round, enjoy lunch on the patio overlooking the Bay. Try the signature dish, firecracker shrimp
Are you Game?
The A -Ga-Ming Golf Resort  takes its name from the Native American work meaning "on the shore." This 54-hole resort, located on the shore of Torch Lake offers three great tracts: Sundance, Torch and The Dells. Even though it poured rain for a good part of our game on what I dubbed "Rain Dance," it was worth donning the wet gear and sticking it out. With generous fairways, lots of water, sculpted greens, vast windswept bunkers and fabulous lakeside vistas, it's both a beauty and a beast, rain or shine.
Golf 'til you Drop at Shanty Creek
With three villages, two ski hills and four golf courses, Shanty Creek  probably has its own area code. Condé Nast Traveler named it "one of the top golf resorts in the world." We stayed at the Lakeview Hotel, the resort's flagship property in Summit Village overlook Lake Bellaire.
When Arnold Palmer came to celebrate the opening of The Legend course back in 1986 he helped put Northern Michigan on the world golf map. His classic 6,764 design is a challenging romp up and over ridges and down into valleys. The elevated tees of the 496-yard, par-five first hole, plus gravity, make it possible to begin with a birdie or better.
Tom Weiskopf's Cedar River Golf Club opened in 1999 to critical acclaim. GolfWeek called it "a top 100 Resort Course." Unique would be one way to describe the 13th, a drivable par-four at 297 yards with a large oak tree providing interference. The 604-yard finisher has a bit of everything including vast elevation changes, a blind approach plus a water hazard and some menacing bunkers protecting the green—truly a grand finale.
Shanty Creek's two other courses, Summit and Schuss Mountain are more user-friendly, especially Summit. A new set of forward par-three tees ranging from 95 to 125 yards and new 8-inch cups will encourage beginners and help to grow the game. You can also play foot golf on the Summit on fairways running parallel to the existing layout. The goal is to sink a soccer ball into 21-inch holes. It's only $10 per person and great family entertainment.
Pint, Cork & Sugar Stops
Northern Michigan has become a stellar destination for craft brewpubs. You'll find plenty of ales by the rails at the Filling station, a former Traverse City train station now serving crafted beer and terrific thin-crusted wood fired pizza.
Near Shanty Creek in Bellaire, Short's Pub packs them in with offbeat brews flavoured with bananas, coffee, bourbon and key lime pie. Both brewpubs offer flights so you can sample lots of suds without getting soused.
If beer's not your thing, visit some of the seven wineries on the Old Mission Peninsula. Vying for the best views of Traverse Bay are Brys and 2 Lads. At Brys Estate, South African winemaker Coenraad Stassen has won awards for his Pinot Noir, Chardonnay, Riesling and dry Ice Wine. Sit on the new patio and enjoy some sips with a cheese and charcuterie board. 2 Lads makes an elegant sparkling Pinot Grigio and has also won medals for its Late Harvest Riesling.
You'll want to leave Northern Michigan with a sweet taste in your mouth, so head to Doug Murdick's Fudge  where you'll see the slabs cooling on marble tables.  Choose from 14 flavours. You must try the black cherry.