This week the PGA Tour tees it up at the Innisbrook Golf Resort and Spa in Palm Harbor, Fla., just outside of Tampa Bay.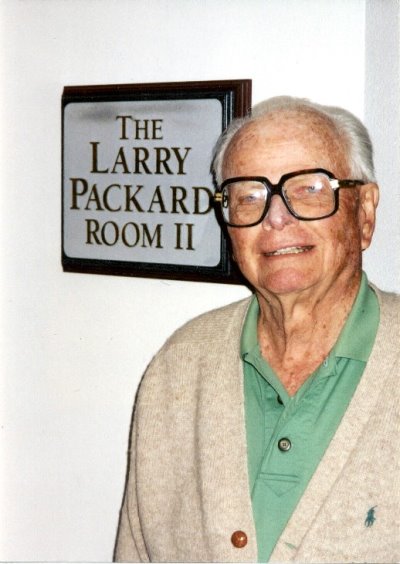 The man who designed the first four layouts at Innisbrook, including the Copperhead Course where the Tampa Championship is being held, and has lived at Innisbrook for over 45 years is E. Lawrence Packard. He turned 100 in November of 2012 and surely must be the oldest golf architect in the world.
A charming video of  Packard's 100th birthday party can be found on the Innisbrook website, and by clicking here.
In the video, Packard talks about one aspect of his design theory and how he differs from two of the most famous architects.
"Nicklaus and Palmer, they designed golf courses you played once and your glad you played it but you don't want to play it again. I want people to come back," he said.
Packard graduated in 1935 from the University of Massachusetts with a degree in landscape architecture. After stints with U.S. Department of the Interior, Resettlement Administration on Recreation Development Projects, the National Park Service and in private business, Packard went to work for the Chicago Park District as designer and engineer. Beginning in 1944, Packard worked for eight years as chief supervisor and designer for Chicago golf course architect Robert Bruce Harris. In 1954, Packard formed his own firm.
Packard's son, Roger, joined his practice in the 1970s.
Along the way, Larry Packard served as President of the American Society of Golf Course Architects,  President of the American Society of Golf Course Architects Foundation and Chapter President of the American Society of Landscape Architects