Lloyd Cole's new album will be out this summer, according to his weblog.
My new album – Standards – is scheduled for a June 21st release in mainland Europe, June 24th in the UK, on Tapete Records. ROW TBC.
Tracklisting –
California Earthquake (written by John Hartford)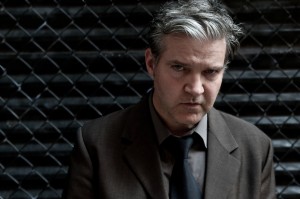 Women's Studies
Period Piece
Myrtle and Rose
No Truck
Blue Like Mars
Opposites Day
Silver Lake
It's Late
Kids Today
Diminished Ex
All songs written by LC, except where noted.
The album was funded by fans and Tapete Records. It was recorded late 2012 to early 2013 in Los Angeles, New York and Easthampton, MA (home). Produced by LC. It was mixed by Olaf Opal in Bochum, Germany.
Musicians –
Drums – Fred Maher.
Bass – Matthew Sweet, LC
Guitars – Will Cole, Mark Schwaber, Matt Cullen, LC
Keyboards – Blair Cowan, Joan Wasser, LC
Violin – Joan Wasser
Percussion – Michael Wysik
Harmony Vocals – Dave Derby, Joan Wasser, Mark Schwaber, Will Cole, LC
More to follow.
Cole, who lives in Easthampton, Mass., is a single-digit golfer and a fan of course design. In the last year he switched to hickory clubs and has become quite adept with them.
European fans will most likely see a fall tour in support of the release.