Applications are being accepted for the 2013 North Korea Amateur Open played at, not surprisingly, Pyongyang Golf complex,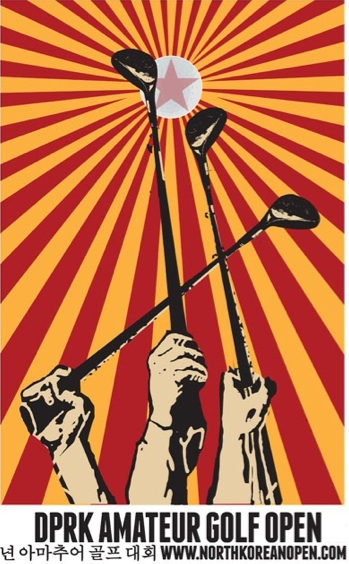 North Korea's only golf course.
The event, according to the website, which you can access by clicking here, welcomes almost all countries.
"The tournament is open to amateur golfers of all nationalities (except South Korean)."
Ouch.
According to the website, the tournament was contested in 2011 and 2012.
"The 2011 DPRK Amateur Golf Open took place on the 29th April 2011. The event was played by 17 competitors, from 8 different countries. The nationalities included UK, South Africa, Finland, France, Germany, Australia, Luxembourg and DPRK. Gross winner was 25 year old Finn, Olli Lehtonen (hcp 1.1) whilst overall winner was 31 year old Johannes Raitio (hcp 9.4), also from Finland
"The 2012 tournament took place over 3 days from the 20th-22nd May 2012. 15 competitors from 8 different nations (DPRK, UK, USA, Australia, Mongolia, New Zealand, China and Philippines) took part. The winner was 34 year old Simon Jones from the UK."
If anyone would like to sponsor me, I'd love to go. If you go, take plenty of photos.