After more than 20 years, the Old Course Experience will no longer be the commercial booking agent for the Old Course in St. Andrews, Scotland.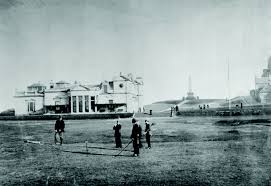 According to a story in the Courier newspaper, starting in 2018 the St. Andrews Links Trust, which runs all seven of the town's courses, will take over the management of all commercial Old Course tee times.
Euan Loudon, St Andrews Links chief executive, told the Courier, "Following a lengthy period of consideration the Trust has decided that it is the appropriate time to take control over the presentation and sale of all Old Course commercial times as well as developing and managing a closer working relationship with multiple tour operators."
Golf course tour companies in competition with the Old Course Experience have long complained that the arrangement gave OCE an unfair advantage.
According to Sam Baker, founder and chairman of Haversham & Baker Golfing Expeditions,  with the Links Trust in charge, golfers and hotels could benefit.
"Potentially the change could lower the cost of playing St Andrews and lengthen the average stay in Scotland. This good for both the leisure golfer and for Scottish tourism." he said.