The Royal and Ancient Golf Club, one of golf's two governing bodies, has created and nine-hole championship that will be played for the first time the Saturday before The Open Championship, at Royal Troon Golf Club.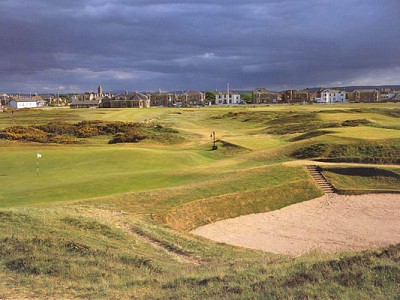 The nine-hole tournament will be held July 9 at Troon.
According to the European Tour website, "This year's event will see 30 golfers playing a nine hole championship at Royal Troon. Two players will qualify from events held at each of the 13 Regional Qualifying venues for The Open throughout Great Britain and Ireland with host venues Royal Troon Golf Club and The Ladies' Golf Club, Troon each providing two players. The handicap event will be open to men, women, boys and girls who are members of the clubs taking part."
Qualifying will expand in 2017 when golfers in Great Britain and Ireland be able to qualify at nine-hole events held by The R&A's affiliated national associations in England, Ireland, Scotland and Wales.
"One of the messages that came through clearly from the survey and the Time for Golf conference is that people would play more golf if they could do so in significantly less time," said Martin Slumbers, Chief Executive of The R&A. "Nine-hole golf is not new but we feel it is often overlooked as a perfectly valid way to play the sport either with your family and friends or competitively."
No word if the USGA plans to follow suit.
Irish golf writer Ivan Morris wrote in a Facebook post that he might have had a role in the R&A's decision.
"I'm claiming some of the credit. My book about 9-holes golf was put in the hands of R&A supremo, Martin Slumbers, six months ago with a personal challenge 'to read it and think about 9-holes golf in a different light.'  The message seems to have got home," he wrote.