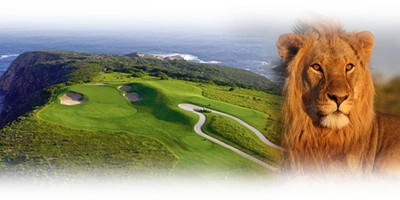 Almost two decades removed from apartheid and South Africa has taken up the place it deserves as one of Africa's top tourist destinations. In fact, South Africa and Cape Town continue to win major travel awards. Travel critics and golf tour operators have been heaping on the awards for South Africa and Cape Town as two of the world's best travel destinations.
These are just a few examples:
In 2014, South Africa, Garden Route was awarded as the Destination of the Year in African, Indian Ocean & Gulf States by the Global Golf Tourism Organization IAGTO.
In 2006, 2007, 2008 and 2009 Cape Town was ranked as one of the world's top-ten best cities to visit in Travel & Leisure's "World's Best Cities" List.
Cape Town won the 2009 "Best Travel Destination in Africa and the Middle East" from Travel & Leisure for the eighth year running.
Cape Town was ranked number 5 on its "Top 50 Places to See Before You Die" List by BBC
Compelling reasons WHY:
Reason #1:  World-wide recognition as a golfing mecca!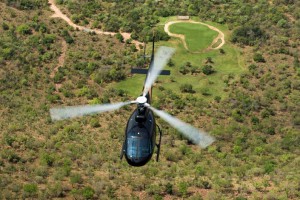 Phenomenal golf courses provide a huge variety of golf experiences in diverse breath-taking scenery.
South Africa has jumped on the golfing bandwagon, and boasts some of the world's finest courses.
The game's rich history and impressive new golf course developments provide an abundant selection of outstanding layouts, all different in design and geographical location. The natural beauty of the landscape including 3000 km of breathtaking coastline, its legendary scenic wonders, and its incredible terrain form the basis of these diverse courses.
You will be carried away by the stunning views on spectacular cliff-top ocean courses! You will be surrounded and wowed by free roaming wildlife such as lions, giraffes and zebras in the Kruger National Park and you will be challenged at excellent beautifully manicured championship courses and unique golf holes such as the Extreme 19!
Reason #2:  Lots of unique diverse experiences in addition to golf and a paradise for accompanying non-golfing partners
Despite being the most modern African country, South Africa still offers many of the attractions that draw people to Africa. It is infused with vibrant culture and has the wild African bush at its back door. You will be fascinated by the rare mix of modern development, African culture, outdoor attractions, and untamed wildlife that you will find nowhere else in the world.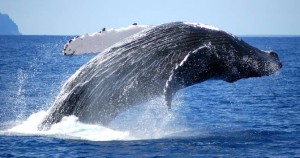 South Africa is recognized as the adventure capital of the world and with plenty of sunshine, mountains, sea and river and 130 fantastic adventures to choose from, South Africans tend to treat their country like a massive playground: hike to the top of Table Mountain; watch the whales in Hermanus; paraglide over Cape Town's beaches; take a walking safari in the Krüger or Tsitsikamma Elephant Park; tour through the Cape Winelands; explore the forest canopy in the Garden Route or sign up for a shark cage-dive in Capetown, an adrenaline-fueled experience of a lifetime.
Everything can be perfectly combined and coordinated with your golf program, you will never have to spend a dull moment!
South Africa offers a rich historical experience. Its remarkable modern history is perhaps best illustrated in a visit to Robben Island, where Nelson Mandela spent 18 years of his incarceration alongside other political prisoners of the Apartheid Regime. Or witness firsthand the emergence of an extraordinary nation through township tours, cultural village and historical site visits.
World-class spa treatments offered in numerous hotels are the perfect treat after a busy day both for golfers and accompanying non-golfing partners alike.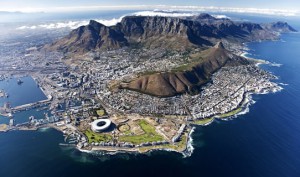 In South Africa you can experience the ultimate combination – you're spoiled for choice, so pack it in!
Reason #3:
Amazing Safaris – South Africa is one of the best places in the world for viewing African wildlife; both on and off the golf course
No trip to South Africa is complete without the most unique experience of a game drive. While a Big 5 safari experience can be found in almost any province in South Africa, the Kruger National Park in the Limpopo province is justifiably world famous. Prepare to be awed as you see a leopard dozing in the bough of a tree, spot a black rhino half-hidden in thick shrubs, find a pride of lions in the shade after a kill, or watch a large herd of elephants move soundlessly across the road – from semi-open 4WD vehicles, elephant backs and even on foot, accompanied by expert rangers.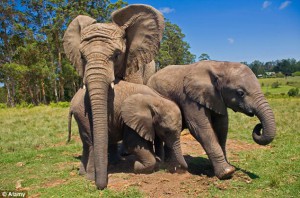 In addition to the Krüger Park, there is  a myriad of other fantastic game reserves and lodges throughout the country  (many of them are malaria free areas!!) boasting an incredible array of species that are sure to leave you in awe as well.
Going on a golfing safari in South Africa literally implies encountering wildlife on the greens. It is par for the course to see impala or zebra grazing the fairways, giraffes nibbling the trees, warthogs rooting about in the rough, and most eye-widening of all, crocodiles and hippos in water hazards!
Don´t miss out on one of life's great moments!
Reason #4:  Numerous accommodation options for all tastes, styles and budgets
From international 5* brand  hotels, small luxury boutique hotels & inns, exclusive game lodges, tented safari camps, privately owned cozy guest houses, charming bed & breakfast properties in quaint coastal villages, you can stay anywhere and in any kind of environment. Whether you opt for Afro-chic, an international brand or authentic Africa, you will find a wide variety of accommodations to suit your taste, your budget and your style.
Reason #5:  Fabulous climate and plenty of sunshine for year-round golf
In general, South Africa is a very sunny country, with many areas experiencing over 300 sunny days per year, perfect for golf and any other outdoor activity. The Western Cape, where Cape Town is located, has a Mediterranean climate with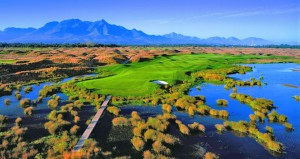 hot, dry summers and mild, wet winters. The interior of the country is generally temperate and the northeast region, where Johannesburg and Kruger National Park are located, has sun-drenched, hazy summers. This northeast region, much of which is subtropical, has mild winters with chilly mornings and warm afternoons. This is actually the best time of the year for viewing game since the grass is still low and water is concentrated in only a few places. The other is early monsoons – the birthing season in the bush, which starts to flush green after the first rains.
Located in the southern hemisphere, South Africa´s seasons are opposite to those in the U.S. or Europe. Our autumn and winter months are the perfect time for playing golf and enjoying South Africa's warm, summer sun.
Reason #6:   South Africa is affordable!
The currently extremely weak South African Rand is a compelling reason to visit this stunning destination NOW!
"Value for money" is definitely one of the most overused terms in today´s world but it is certainly true in South Africa. Stay in luxurious but still affordable places, play some fantastic golf for attractive green fee rates and enjoy a great meal and local vintage without the bitter aftertaste of an unreasonable bill. With the South African Rand so weak compared to the Dollar, Pound, and Euro it is a no brainer to plan your South African golf experience NOW!
One dollar currently trades for about seven Rand and it usually hovers somewhere between six and seven Rand per Dollar. The Rand is even weaker in comparison to the British Pound (14 Rand per 1 Pound) and to the Euro (10 to 1). With such a strong currency conversion you can experience all the best that South Africa has to offer without spending as much as you would in another more expensive part of  the world.
In these rough times, don´t you want to get more for your bucks?  Act Now!
Reason #7: World-class wines and delicious food will send your taste buds to nirvana

Spending time in the Winelands after a fantastic round of golf, exploring the beautiful wine estates, sampling award-winning wines in cool cellars and on vine-covered patios, and enjoying some of the world's best cuisine in its sumptuous restaurants.
The country´s culture of wine is renowned and dates back to the mid-1600s when Jan van Riebeeck produced South Africa's first recorded wine in Constantia Valley. Today there are several wine routes scattered throughout the country, wine festivals, wine estates and wine tasting to tempt the connoisseur.
South Africa´s food culture is unique as well, showing an emerging emphasis on local, handmade and organically grown ingredients . As  its cuisine has a lot of outside influences from Europe, Asia and from colonialism times, you can taste a rich fusion of different flavors. In fact, you will find some of the tastiest meats in the world and venture outside of the typical beef and pork. Ostrich is found on many menus as is springbok and if you are lucky you might even get to enjoy Kudu. Life at its best, guaranteed!
Reason #8:  Friendly hospitable people and lots of smiling faces!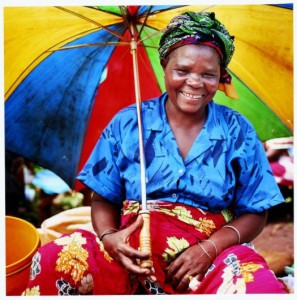 South Africa's culture is a unique blend and melting pot of many fascinating people descending from African, Asian, and European groups forming one nation. From English speaking South Africans to Afrikaans, Tswana, Zulu and Xhosa, the people are as diverse as the languages, and yet they all live in the same country, sometimes only a suburb apart.
Archbishop Desmond Tutu best described South Africa when he called it "the Rainbow Nation." The Rainbow Nation celebrates all its African and immigrant cultures and is known for its friendliness across the country. South Africans are very happy to meet new people and love to passionately recommend their favorite places and things to do. You will enjoy the friendliness of the people and the vibrant mix of African culture and Western sophistication.
Reason #9:  No language barriers and no communication problems for a hassle-free experience                                                                                                                                    
South Africa has eleven official languages, one of which is English. This language is spoken by nearly everybody. Therefore it is easy to do anything in this country from talking to a local, to ordering food in a restaurant, to asking somebody for directions.
An English speaking caddie adds to the experience on the golf course so that you can enjoy your time on the course just a little bit more.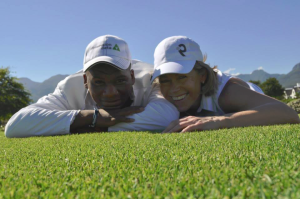 Reason #10:  Excellent air access and modern infrastructure
With a growing number of direct international flight connections, it is easier than ever to get to South Africa.
South Africa welcomes a steady flow of international airlines  and is becoming increasingly accessible to Africans, Europeans, Americans, Australian and Asians as more and more airlines offer direct flights to Cape Town and Johannesburg. The national carrier South African Airlines, having been recognized as Africa's Best Airline during the Skytrax World Airline Awards for many years, has increased capacities and frequencies to developed destinations and opened more routes to emerging ones such as China, India and Brazil.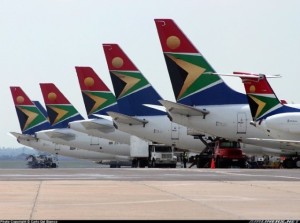 Do you know that you can travel from the east coast of the U.S. to South Africa in approximately 15 hours. Wake up for an early breakfast in New York and be in Cape Town in time for a late dinner.
Best of all, no visa is required for American and most European citizens – you simply need a passport.
Once in South Africa, you'll find a network of modern national highways roads crossing big sky Karoo landscapes, winding through farmlands, nipping along coastlines and over magnificent mountain passes.
South Africa is one of only two countries in Africa where self-drive is recommended– a fantastic option for independent golf travelers.
South Africa also provides modern financial infrastructure. No problem using your Visa and MasterCard throughout the country. There are many ATMs that will allow you to use your American or European bankcard for withdrawing money.
Are you ready to plan your ultimate golf holiday to South Africa?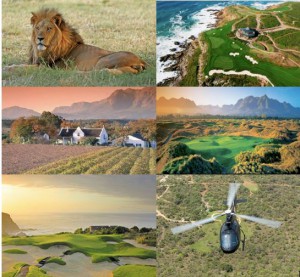 Then take a look at these favorite golf tours and safaris for memorable and one of a kind experiences?
For more fantastic programs visit www.ascottours.co.za, South Africa´s leading dedicated golf tour operator since 1996.