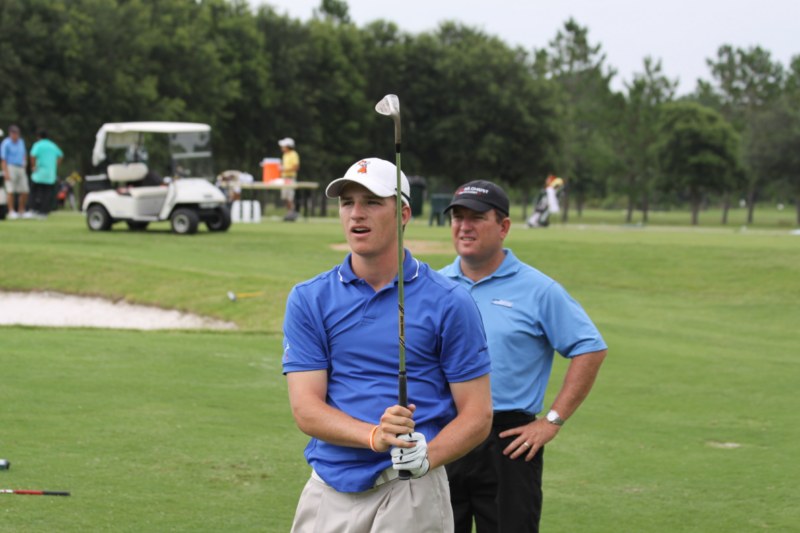 Gary Gilchrist welcomed a familiar face back at his Orlando, Fla.-area golf academy when Oklahoma State University star Morgan Hoffmann recently showed up for a training tune up with his longtime instructor.
Hoffmann, last year' NCAA Freshman Player of the Year, has actually trained with Gilchrist for the past three years. A native of Wyckoff, N.J., Hoffmann originally met Gilchrist as a high-school junior at the International Junior Golf Academy, which Gilchrist ran at the time as director of instruction.
On Hoffman's late December trip to Mission Inn Golf and Tennis Resort, home base for the Gilchrist Academy, the top-ranked amateur golfer could be found putting late in the afternoon on one of GGGA's private practice greens and honing his game on Mission Inn's 36-hole facility. One day, the Oklahoma State sophomore played a round of golf with future Oklahoma State teammate Patrick Winther, who is graduating from Montverde Academy this May after working under Gilchrist for four years himself.
If there is one everlasting thing that Hoffmann has learned from Gilchrist over the years, he says it is "just taking one shot at a time."
"As simple as it sounds, it's just putting the past behind you and looking positive toward the future," adds Hoffmann, a member of this year's Walker Cup team and third-youngest player to make the match-play round of the U.S. Amateur when he was 16. "You can't learn more of a positive attitude from anyone than from Gary Gilchrist. It's unbelievable the things he says from his years of experience. You can learn so much so quickly, and to me, he just gets the point across so simply.
Besides gaining valuable coaching advice and training tips, Hoffman's relationship with Gilchrist has grown into a strong personal relationship as well. When asked if there is one thing people might not realize about Gilchrist, Hoffmann will tell you it has to do with Gilchrist's unadulterated passion for the game.
"He loves golf more than anyone who's ever played," says Hoffmann, who was the No. 1-ranked player in the world in the Royal & Ancient Club's World Amateur Rankings last May. "He is a fanatic. When I came to see him (in late Dec.) we were out hitting balls and it was pretty much pitch black with mosquitoes all over our arms. And he was still going at it videoing his own swing. It's unbelievable how much he cares about the game. And that passion just piles over into his relationship with all the students."
Winther, who moved to this country from Denmark four years ago to embark on a full-time junior golf academy life, is one of the latest Gilchrist students reaping the rewards of this passion. Hoffmann is looking forward to welcoming Winther to the OSU golf team, which has won five NCAA Division I national championships since 1983 – three in the last 15 years.
"It's going to be awesome," says Hoffmann, whose current teammates are Peter Uihlein, son of Titleist chief executive Wally Uihlein, and Kevin Tway, son of 1986 PGA Championship winner Bob Tway. "Patrick and I have known each other for awhile and we've been good friends. "Just spending a day with him (in late December) actually made me believe he's going to be a great contributor to the team, especially with his attitude.
"He loves golf and wants to get better all the time. He works hard and he'll be a great asset for Oklahoma State golf."
Back at Oklahoma State, Hoffmann is working on his ultimate goal of making it to the PGA Tour, much like former teammate Rickie Fowler. As for more immediate goals, Hoffmann wants to win the national championship for the team and individually.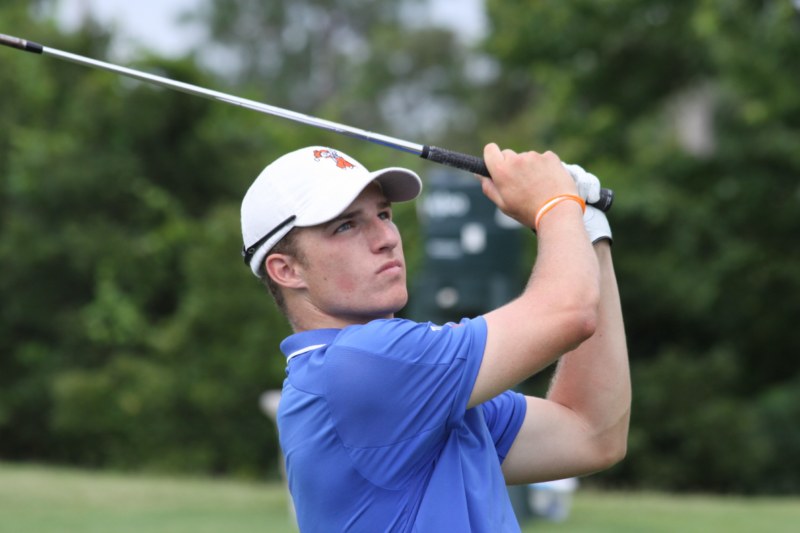 "And after that is to win the U.S. Amateur," Hoffmann says with confidence. "
After missing 58 days of school during his 10th-grade year due to golf tournaments, Hoffmann and his family realized something had to change. That's when he made the commitment to finish out his high-school career at IJGA and focus on golf full-time.
How influential was this unique daily training and regular national tournament exposure in getting Hoffmann to the next level, one might wonder? If you ask Hoffmann, he'll tell you "it's huge."
"If I was a father and had a son who loved golf, and say we lived in New Jersey like I did. … If his dream was to be on the PGA Tour, I would want my child to be the best he could be by having the best instruction and being in the best weather," Hoffmann points out. "And there isn't anything better than this place (GGGA), especially with Gary Gilchrist and Orlando, Florida, being there."