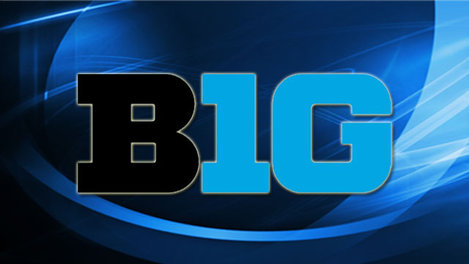 As the Big Ten nears the halfway point of its conference season, some observations:
A 14-gun salute to Iowa and Indiana for their 7-0 starts. But which one isn't like the other one?
I would say Indiana. You can only beat the teams you play, but the Hoosiers still have a lot to prove. All credit to Tom Crean and his players for surviving the loss of their second-leading scorer, guard James Blackmon Jr., but their Big Ten opponents were a combined 16-36 in league play before they traveled to Wisconsin on Tuesday.
With the Badgers and Minnesota next on the Hoosiers' schedule, only an upset will keep IU from a 9-0 start.
This is another by-product of the ridiculous scheduling problems posed by a 14-team "league.'' But that's a rant for another day.
Point is, the Iowa-Indiana games, on Feb. 11 and March 1, shape up as awfully interesting and pivotal games.
With four of its wins against Michigan State and Purdue, Iowa not only has accomplished more so far. The Hawkeyes' senior-laden and balanced squad is well-positioned to keep going.
In what's looking like a three-way race, I'll give a slight edge to Iowa over Indiana and Maryland. Iowa just keeps showing toughness as well as ability, while the Terps have stumbled a bit lately, losing twice in their last four games. And with IU, we just don't know yet.
The schedule, which was so friendly to Kirk Ferentz' football Hawkeyes, now looks favorable for Fran McCaffery's basketball Hawkeyes, who have handled their early hurdles well.
Besides the IU home-and-home, Iowa only has two games left against teams with winning records—trips to Maryland and Michigan. The Terps' schedule also is pretty favorable—which means that Thursday's Iowa-at Maryland game is a must-win for the Terrapins. It's their only meeting, unfortunately, for them and us.
Some other thoughts. . .
–This isn't the first time that Michigan State had a startling mid-season swoon, and it won't be the last. Winning the league is a reach, but a good run by Michigan State in March remains on the table. That's especially true when you look at the inconsistencies shown by other perennial powers such as Kansas, Duke and Kentucky.
Tom Izzo always schedules amibitiously in the early season, and tends to recruit athletes over scorers. So when one of his teams has a key injury, or simply hits a mid-season lull, problems are bound to arise.
That said, Izzo is one of the best in the coaching business. With their win over Maryland, the Spartans showed their January stumbles were more of a bump in the road than a sign of major issues.
I picked MSU to reach the Final Four last year as a No. 7 seed. And I wouldn't be surprised if they "over-achieve'' again this March. Then again, it's looking like this year's NCAA tournament will be wildly unpredictable—and entertaining.
–It's still "Wait till next year for Northwestern.'' The Wildcats do some things well, but still aren't ready to break that NCAA tournament drought. That's disappointing, because there seemed to be a lot of pieces in place.
Injuries and youth are a tough combination to overcome. The home losses to Ohio State and Penn State showed the Cats aren't ready to do that yet.
But Chris Collins is building a strong foundation. There are a lot of positive vibes with the program. A trip to the Big Dance could come sooner than later.
–Illinois obviously continues to struggle mightily. John Groce can point to another boggling injured list, but he's going to miss the NCAA tournament for the third time in four years. And he's in a results business where everybody has problems to one degree or another. As Ron Zook used to say, "Nobody cares.''
There are reasons to think a healthy Illinois can be much more competitive next year. And with the turmoil swirling around the vacant athletic director's chair, Groce figures to get a chance to do better next year.
–Quick now. Can you name the coach of the Northern Illinois Huskies?
Mark Montgomery, who spent 10 years as an assistant to Izzo, is quietly getting things done in DeKalb. Like the football program, Huskies basketball does not get the attention it deserves.
With a record of 16-3 and 5-1, NIU sits atop the Mid-American's West Division.
The Huskies have been under my radar. But I'm going to try and change that.