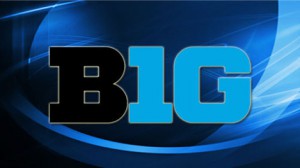 With the Badgers riding a four-game winning streak, it pains me to say this. But if Wisconsin AD Barry Alvarez can lure Virginia coach Tony Bennett back to Cheesehead Land, he should make every effort to do it.
That is difficult to say because by all accounts, Greg Gard is a good man and a fine coach. In the long run, he might work out fine. The problem is, he doesn't have the track record you want when you're handing over the keys to a prominent high-major program like Wisconsin.
I say this with a hint of smirk. Because when I was in school at Madison, and for many years after that, Wisconsin was not a good basketball program. But a number of factors—facilities upgrades, good hires, excellent fan support—have elevated basketball to where it's at.
To minimize the risk of not staying there, Wisconsin should go after Bennett with all of its resources. That's what it will take, and even that might not be enough. Despite his Wisconsin roots, Bennett is said to be very content where he is.
Bennett has had a consistent record of success at Washington State and Virginia. What the Cavs did at Louisville on Saturday was nothing short of a clinic.
A Wisconsin-Green Bay star who was a Wisconsin assistant for his father, Dick, as well as Bo Ryan, Bennett's Wisconsin ties run deep.
It's never easy to tell someone like Gard that you're going in another direction. The problem is, you just don't know enough from a career assistant. Tom Izzo, who's now in the discussion for greatest Big Ten coach (but still behind mercurial Bob Knight), is the exception, not the rule.
Things were different then. And Izzo was so young and accomplished. . . he was an heir apparent who was going to soar somewhere if Michigan State hadn't done the right thing.
Heck, you don't know enough when you elevate a coach from a mid-major to a top Big Ten job.
With Bennett, you know. And as good a job as Virginia is, Wisconsin ought to be a better one for him. That's a credit to the foundation that's been built in Madison in the last 25 years.
–IOWA IS THE REAL DEAL: Look for the Hawkeyes to pull away and win the Big Ten. They still have a home-and-home with Indiana, and a late trip to Michigan. But the Hawkeyes are hitting on all cylinders—and have the ingredients to make good on the No. 1 NCAA seed they are tracking for.
In short, Iowa's first Final Four trip since 1980 is a very real possibility.
The Hawkeyes have experience: Four seniors and a top-notch junior (Peter Jok) start. They have toughness. If Jarrod Uthoff and Adam Woodbury could skate, they'd do well in the NHL. Mike Gesell, too.
This is a credit to Fran McCaffery and what he's built. I remember him as a fresh-faced assistant at Notre Dame, but don't be fooled by his academic look. He's tough and sound, and he knows how to coach 'em up.
–BIG WEEK FOR MICHIGAN: There's a chance Caris Levert (lower left leg) will return this week, Michigan coach John Beilein said. That would give the Wolverines a boost.
On the other hand, Michigan has been carrying on very nicely without their leading scorer, who hasn't played since Dec. 30.
The Wolverines have won six of eight without Lavert, with their only losses at Purdue and Iowa.
That's why they're a slight favorite at home vs. Big Ten co-leader Indiana (8-1) in Ann Arbor on Tuesday night.
This is a big week for the Wolverines, who play host to Michigan State on Saturday. Beilein's 7-2 crew is only one game off the league lead, and would have to be considered a serious contender if it handles its next two games.
The Michigan game is also pretty important for the Hoosiers. After a trip to Penn State, IU plays Iowa and travels to Michigan State next week. If it keeps the momentum rolling vs. the Wolverines, that would help with next week's challenges.
That's especially important for talented, but still learning freshman big man Thomas Bryant. On some possessions, he looks like he's ready for the Green Room; on others, you have to look to find him. He will learn. Hoosier fans need to hope he opts to keep doing that for as long as possible.
Follow me on Twitter @HerbGould