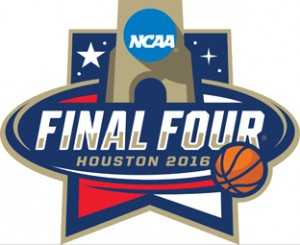 Here's some March Madness to ponder. The background. . . Ever since I watched the Pekin Chinks defeated the Cobden Appleknockers in Illinois' 1964 high school basketball championship game, I've been fascinated by nicknames. (Fortunately, the objectionable Pekin nickname was abandoned in 1980).
The interest continued when my first roommate at Wisconsin was a former standout with the Monroe Cheesemakers, who had a rivalry with the Freeport Pretzels. Talk about a Snack Bowl. . .
I also found it entertaining when my alma mater, Deerfield High School, played Central Suburban conference rival Maine West. It was Warriors vs. Warriors, which provided all kinds of cheerleader confusion: "Come on, Warriors! Beat those Warriors.'' . . . Hey, it was the Vietnam era.
And so, with March here, and March Madness fast approaching, here are some NCAA tournament pods I would like to see.
Arizona, Kentucky, Northwestern and Villanova
–The Wildcat Invitational
Texas A&M, Utah St, New Mexico State, North Carolina A&T
—The Aggie Invitational
Cal Golden Bears, Marquette Golden Eagles, Minnesota Golden Gophers
—Play-in game: Kent St. Golden Flashes vs. Tulsa Golden Hurricane
All games played at Oracle Arena, Oakland.
Duke Blue Devils
DePaul Blue Demons
Wake Forest Demon Deacons
—Play-in game: Arizona State Sun Devils vs. Mississippi Valley State Delta Devils. . . . Devil of a time for play-by-play announcers.
UConn, Northeastern, Northern Illinois, Washington
—Huskies Invitational. . . Bonus: * Name the coach who took two of these dogs to the tournament (answer below).
Butler, Gonzaga, Georgia, Mississippi State
—Another canine quartet. Woof, woof, Bulldogs.
BYU, Houston, Washington State,
Play-in game: College of Charleston vs. Chicago State
—Wouldn't CSU love to reach the Cougars' play-in game?
Kansas
Kansas State
Oklahoma
New Mexico State
—With Bill Self, Bruce Weber, Lon Kruger and ageless emeritus Lou Henson under one roof, Papa Del's should cater  pizza for this Illini Alumni coaches pod. Assuming Papa Del's has reopened. Lots of changes going on in Champaign these days.
St. John's Red Storm
Texas Tech Red Raiders
Miami (Ohio) Red Hawks
Play-in game: Harvard Crimson vs. Alabama Crimson Tide
—Apologies to Rutgers' hapless Scarlet Knights. They can't even make this Seeing Red play-in game.
Cornell Big Red
Illinois State Redbirds
Louisville Cardinals
Stanford Cardinal
—You don't make this one, either, Rutgers.
Fighting Illini
Fighting Irish
Fighting Christians (Elon)
Fighting Camels (Campbell)
—Might need a penalty box for this pugilistic pod.
Auburn, Clemson, LSU, Memphis, Princeton
—Tony the Tiger throws up the ceremonial jump-ball. With a spoon.
Michigan State Spartans
USC Trojans
Idaho Vandals
San Diego State Aztecs
—In this Ancient Warriors pod, Will Ferrell leads all four teams through Tom Izzo's shoulder-pads practice, wearing only a Speedo.
UCLA, UNLV, UAB,
—Play-in game: UIC vs. UWGB.
Apologies to South Alabama. Love your "USA'' chant. But you're not a City-State. Or should that be State-City?
Miami Hurricanes
Iowa State Cyclones
Iona Gaels
Pepperdine Waves
—All games on the Weather Channel
Oral Roberts Golden Eagles
Bob Jones Bruins
Liberty Flames
Providence Friars
—Do not miss the invocation.
New Mexico Lobos
N.C. State Wolfpack
Nevada Wolf Pack
South Dakota Coyotes.
–Howl at the Moon Invitational
——
* Master dogsledder Jim Calhoun coached the Northeastern and UConn Huskies to NCAA tournament success. Bonus point if you picked up on UConn (as in Yukon) Huskies.
——-
Follow me on Twitter @HerbGould