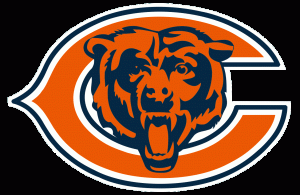 This Bears-Packers meeting sure looks like "advantage Bears.'' That's what's should be worrisome in Chicago.
The Bears' loss to Buffalo and win at San Francisco both went to the serious underdog. So the "advantage Bears'' assumption doesn't mean much.
In addition, the Packers have the wounded-team advantage. They're under intense pressure not to drop to 1-3, a big hole for a group that has been a playoff perennial lately and knows how to handle pressure.
This is a big statement game for them about whether they're going to be a good team or have a disappointing year.
For the Bears, the stakes aren't as high. A lot of Chicago fans already have them going deep in the playoffs, a sentiment they need to avoid at this point.
If the Packers can befuddle Jay Cutler, which has been known to happen, the Bears' apparent advantages can disappear quickly. And Green Bay has done a great job of befuddling Cutler over the years.
That said, the Bears' advantage is real. Look for Matt Forte to have a big game against Green Bay's run defense.
Key stat: The Packers are allowing 156. 4 rushing yards a game, 30th in the NFL. Only Oakland and Jacksonville are worse. And the five rushing TDs the Pack has allowed in three games is tied with Atlanta for the league's bottom rung.
Bottom line: Bears 28, Packers 24