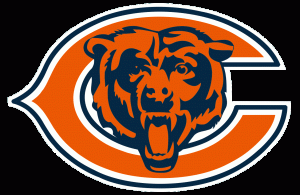 I'm getting a big kick out of the pundits, as my friend Ron calls them, outlining paths for the Bears to salvage this season and make the playoffs.
Seriously?
These precarious roads begin, of course, with a shocking performance by the Bears in Green Bay on Sunday night.
There is, I suppose, a glimmer of a chance that this can happen because Matt Forte is a standout running back, and the Packers' run defense is a rumor, dead last in the league.
Another positive for Chicago fans is that the Bears have done their best work on the road this season. The Bears also are the desperate team, which worked well for the Packers in Chicago earlier this season.
Still, I think the more likely scenario is that the Bears will implode in Lambeau, just as they have done at Soldier Field.
This is a Bears team that seems to have an ongoing identity crisis.
I'm a big fan of Marc Trestman. I like his offense. I like his even keel. But I think he's guilty of a fatal flaw: He's treated his players like grown men.
That is a big responsibility for gifted professional athletes. The Bears can't seem to handle it.
For all the railing about the defense, it was pretty clear from the get-go that defense was not going to be this team's strength. And the inevitable defensive injuries made it even more true that the offense was going to have to do the heavy lifting.
The trouble is–and it always comes back to this–Jay Cutler doesn't take care of the ball.
We can go on and on analyzing the reasons why he is turnover-prome: He doesn't see this. . . he doesn't account for that. . . he over-estimates this. . . he doesn't care about that.
None of that matters. Cutler will always be a tantalizing athlete because he has impressive talent in some ways.
But potential, as the adage goes, is a nice way of saying you haven't done anything.
In other words, the Bears' trip to Lambeau looks like a train wreck in waiting.
What that overlooks, for all the Bears' troubles, is that while the sum of the parts hasn't been adding up on offense, that could be different this weekend. The enigmatic QB has great receivers, an excellent running back and a capable line all around him.
Key questions: Are the Bears going to fold at the first sign of trouble, which they've been doing too often this fall? Or are they going to realize there's going to be all kinds trouble if they let this season go down in flames against the Cheeseheads on Sunday?
Guessing this won't go well for Trestman & Co. Unless the Bears grow up and start pondering the implications of a loss, and start playing for their futures. Immediate and beyond.