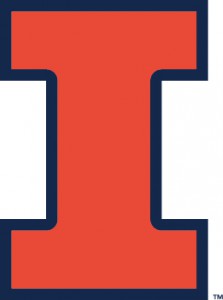 Now what?
Of course, Mike Thomas had to go.
The disastrous hiring of Tim Beckman was enough to bring down the Illinois athletic director by itself. Add in turmoil in women's basketball and soccer, and Illini athletics remains untidy in so many ways.
And the jury, by the way, is still out on John Groce, who has the school's flagship sport, men's basketball, drifting in unaccustomed middle-of-the-Big-Ten waters. It has missed the last two NCAA tournaments, and will need to over-achieve this season to avoid Illinois' first three-year absence from the Big Dance since 1978-80. This season's rocky start only adds to the angst.
No question, Groce has faced a serious set of obstacles: A boggling rash of injuries, a slew of near-misses in recruiting and a fiercely competitive Big Ten.
But that's a subject for another day. What Illinois faces now is the hiring of an athletic director. And it would best be done very quickly.
That may not be feasible, with an interim chancellor and interim AD in place. But a decision will be needed on interim football coach, Bill Cubit, by the end of the month.
It would be much better if the athletic-director situation were resolved first. But with or without a permanent AD, the school would be wise to hire Cubit. He's proven he can coach and be a fine ambassador for the program.
Can a new AD be hired that quickly? Probably not. But we'll find out.
Interim chancellor Barbara Wilson is expected to make the hire in concert with a search firm.
That's a combination that seems destined to make another routine hire that won't bring a faltering athletic department out of its doldrums.
Illini Nation will keep its fingers crossed, and its checkbooks in the desk, until it sees how the athletic-director situation unfolds.
That's the exciting part for Illinois, though. As grim as things look now, Illini Nation is hungry for a new beginning. The right athletic director can use that energy to start restoring Illinois' athletic teams.
%%%%%
THE USUAL–AND UNUSUAL–SUSPECTS
Here's a list of potential candidates with Illinois ties. Hiring with Illini roots makes more sense than ever. But you never know at Illinois.
THE LONG SHOTS
These two candidates would be sure-fire hires. Whether they are interested in coming to Champaign is a huge question, though.
RICK GEORGE: Currently the athletic director at Colorado, George, a 1982 Illinois graduate, played football there and served as recruiting coordinator under Mike White. Held executive positions on the PGA Tour and Champions tour and with Texas Rangers. Has a great resume in sports management and fund-raising. But very entrenched in Boulder.
CRAIG TILEY: The CEO of Tennis Australia since 2005, when he left Illinois, Tiley coached the Illini to the 2003 national championship in tennis. Accomplished in sports management and fund raising, the South African native has kept in touch with the program he built in Champaign. Would he return? Would he be asked? Difficult to say.
INTRIGUING UP-AND-COMERS
These three former Illini players have paid their dues. Moving into the Illinois athletic-director's chair would be a sizable reach, though.
TOM MICHAEL: In his second year as athletic director at Eastern Illinois, Michael worked in the Illinois athletic department after playing basketball at Illinois in 1991-94, rose to senior associate athletic director. Downstate native. Knows the athletic department inside and out.
SHAWN WAX: After playing wide receiver in Champaign in 1988-90, worked in the Illinois athletic department, where he was considered a candidate to succeed Ron Guenther. Left in 2010. Currently involved in fund raising at University of Iowa.
JOSH WHITMAN: A tight end at Illinois from 1997-2000, Whitman earned a law degree from Illinois after a brief stint in the NFL. In his second year as the athletic director at Washington University, Whitman was AD at Wisconsin-Lacrosse before that. Also worked as an assistant to Ron Guenther in Illinois athletic department.
ALREADY IN-HOUSE
These current employees have some attractive qualities. But they also have limitations when it comes to such an important position.
WARREN HOOD: A longtime athletic department staffer, Hood is supervising the $170 million Assembly Hall (State Farm Center) renovation. He also directed the $123 million Memorial Stadium renovation.
PAUL KOWALCZYK: Named interim AD when Thomas was fired, Kowalczyk has been an AD at Colorado State and at Southern Illinois, where he hired Bruce Weber, Matt Painter and Jerry Kill.
MIKE SMALL: As Illini golf coach, he has not only turned the program into a national power. He has shown considerable skill in fund-raising to build top-notch facilities. Really connects with Illini Nation.
%%%%%%
NO CLEAR-CUT CONSENSUS CHOICE
Those are the obvious candidates if Illinois is going to do the right thing and hire an AD who has the Illinois roots necessary to re-energize an alumni and fan base that has been worn down by the program's myriad mistakes.
As you can see, they all have significant drawbacks—whether it's their willingness to take the job, or their experience in one of the important components: Hiring coaches, raising money and connecting with Illini Nation, managing an athletic budget and adhering to the rigorous scrutiny of NCAA sports.
Interestingly, there are four athletic directors around the country who are Illinois grads: Rick George, Tom Michael, Josh Whitman and Northwestern AD Jim Phillips.
George would have to be wooed to lure him away from Colorado. Michael and Whitman are still learning on the job at smaller schools. And Phillips, among the nation's best all-around athletic directors, is entrenched in Evanston.
It would be such a reach for Phillips to leave NU for his alma mater that we won't even put him on the list of potential candidates. That's Illinois' loss because Phillips, who moved to NU from Northern Illinois in 2008, would have been a natural in Champaign if he'd been groomed to succeed Guenther.
So where does that leave Illinois in its athletic-director search?
%%%%%%%
THINKING OUTSIDE THE BOX
Here's a name that's worth serious consideration. . .
LARRY LUBIN: Lou Henson's first recruit, Lubin, 58, went on to a very successful career in business after serving as an Illini basketball captain.
His lack of athletic-management experience is obviously a major drawback. But it would be offset by his fund-raising skill, his ability to unite the Chicago and Downstate factions in Illini Nation and his appreciation.
Those close to Lubin say he not only knows how to get things done; he has a vision for Illinois, and he would be very interested in taking on this challenge. He would aim high in hiring coaches, and would enlist the key Illinois supporters to accomplish the goal of restoring an athletic department that has fallen on hard times.
To complete the mission, Lubin would need to bring in young talent that would keep Illini athletics on track into the future.
Rather than missing the boat the way it did on Phillips, why not identify that future AD candidate, and have him groomed and in place?
A really good choice there would be Whitman, who has a huge upside. He has the professional background, the intelligence, the Illinois connection. He might not be ready to be a Big Ten athletic director right now. But he isn't far from being ready. Does Illini Nation really want to see him ascend, Jim-Phillips-like, at another school?
That's just a scenario, and it requires some assumptions.
But if Illinois really wants to put its athletic-department house in order, it ought to have a big plan.
Cubit is a good choice to remain as football coach. But at 61, he won't be on the job for the long haul. What Illinois needs to do is identify the right coach of the future, and be willing to pay top-dollar and provide the support necessary to attract the right coach. Lubin understands that.
Basketball is a trickier deal. But Illinois' basketball upside is considerable. There's no reason it can't again be the cornerstone of Illinois athletics.
On the plus-side, the Big Ten is the most financially sound conference in the nation. Even struggling programs don't need to scrounge. But that's just a starting point.
To get back on track, Illinois needs an athletic director with vision. If that means making bold statement in the hiring of its next athletic director, it should embrace that.