I'm very pleased to see that Josh Whitman will become Illinois' new athletic director.
He's what you'd call. . . a perfect fit.
The one potential drawback, his age (37), should not be a concern. Whitman is a young man who has taken all the steps.
Josh was a go-to guy for me when I needed a quote when he played tight end. He was articulate and thoughtful, and had a grasp of the big picture as well as a sense of humor.
After playing at Illinois, Whitman played briefly in the NFL, mainly as a practice-squad reserve, if memory serves.
A graduate of Illinois' law school, Whitman worked for former AD Ron Guenther and clerked for a U.S. Appeals Court judge, then practiced law briefly.
He's currently the AD at Washington University in St. Louis. Before that, he was AD at Wisconsin-La Crosse.
We've kept in touch over the years, mainly through some friends we have in common.
I could see him taking all the steps to the UofI job. Fans and alumni think of the glamour stuff—hiring important coaches and being on the inside of the sports teams and their staffs.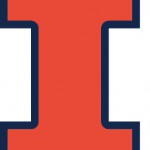 Josh has done that, but he's also done the less-visible little things—organizing staffs and fund-raising events, establishing relationships with important supporters, staying on top of NCAA regulations. No job is too big or small for ADs at La Crosse and Wash U.
He's obviously a competitor. You don't play Big Ten football and excel in law school without that. But he also is a mature young man who knows how to deal with people.
That said, there will be some unfamiliar challenges if he's hired at Illinois. Getting the revenue sports—men's basketball and football—moving in the right direction will be key.
I expect Josh will handle that well, because he'll have the wisdom to seek out the right people for guidance. The Josh I know is humble as well as intelligent.
Here's another important plus: Josh is an Illinois guy. I don't ordinarily believe that should matter a whole lot. But Illinois has been through so much, and its administration is so short of people with Illini roots, that it needs somebody who knows the territory.
I saw a comment from former Illini coach Ron Turner that he's felt for years that Whitman would be Illinois' AD one day—the question was when, not if. I've had that same thought.
If this is opportunity is coming a bit sooner than expected, that should not be a big issue.
Timing cost Illinois an opportunity with another Illini, Jim Phillips, who has become one of the nation's best ADs at Northwestern.
Glad to see that didn't happen this time around.
Follow me on Twitter @HerbGould