Just got back from the eight-club experiment in Punta Cana, Dominican Republic.
As it turns out, the golf course was a pretty good test. Recently renovated by P.B. Dye, it was not long. But the combination of water, wind and trees put a premium on accuracy on this tight track at Barcelo Bavaro Beach Resort, which includes golf for a $30 cart fee.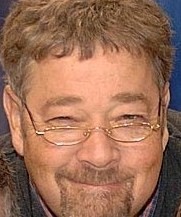 That said, there were hardly any moments when I was thinking my eight clubs were not enough. The driver and five-wood were fine for all the long stuff. The nine iron, pitching wedge, sand wedge and putter obviously covered the short shots. (I'm not a gap wedge, 56-degree wedge guy.) And the five- and seven-iron were adequate for the in-between situations.
I can't say it affected scoring. I had my usual low 90s. And what really hurt my scores was course management. There were times on the par fives when the five-iron, rather than the five-wood, was the second-shot play, on the narrow fairways.
If I was going to put one more club in the bag, it would be the eight-iron. Two more clubs and I'd add the six-iron. All of the par-threes were wind-swept middle-iron shots to water-guarded greens where club selection was big. But it really wasn't that big of a deal. The three–quarter seven-iron probably was a better play than the eight-iron, especially all the water was in front.
I've always been a big fan of taking extra club and swinging easier, anyway. I don't need to dazzle anybody with how far I hit a nine-iron, or whatever. Because that's never going to happen, anyway.
My wife–who brought a 3-wood, a hybrid, four, six and nine irons, pitching wedge, sand wedge and putter–really missed her seven-iron. She's the better ball-striker in the family. But that was easily solved. I handed her my seven-iron when needed. And she thought the Sun Mountain Sunday bag was adorable.
I think a short bag, if used on some informal rounds, could help some players. It forces creativity, and it is a reminder to make a good smooth swing. Because a good smooth swing with the wrong club is better than a bad swing with the right club.
When I'm carrying the bag on hot days this summer, I definitely expect to take out a few clubs. I might not go down to eight. But 10, or 12 at the most, is very likely.