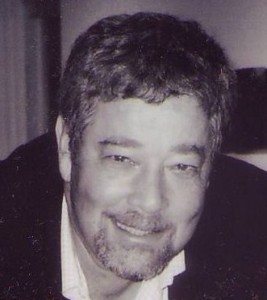 JOHNS CREEK, Ga.—Like it or not, most golf fans are obsessed with Tiger Woods. The guy's just larger than life. I've thought about this too much, and only a few athletes are on this scale. Jack and Arnie in golf, Babe Ruth and Michael Jordan in the sprawling universe of sports. Maybe a couple of others.
In other words, Tiger's already a legend, whether he catches Jack or not, even if those misdeeds in his personal life make your skin crawl.
I wrestle with this because I'm at the PGA this week, and I was sitting there Wednesday morning when Woods made his appearance in the interview room. If Woods is disappointed in ex-caddie Steve Williams—and how could he not be?—the 14-time major winner did a good job of hiding it at the Atlanta Athletic Club, where the PGA championship will begin on Thursday.
In the glow of being on Adam Scott's bag when he won in Akron Sunday, Williams referred to the victory as "the greatest week of my life.'' In other words, even better than any number of magical Woods triumphs.
"I sent Stevie a nice text after completion of play,'' Woods said sunnily, refusing to take the bait of an early question, "congratulating him on his win. It was good to see them go out there and play as well as they did.''Whether Woods had heard Williams gushing—and dissing—at that point is not clear. Williams attempted to dial down the apparent putdown on Monday.
Did Woods and Williams discuss the uproar, either electronically or in an actual conversation, this week?
" I think that's between Stevie and myself,'' Woods said.It's a measure of how far Woods has fallen since that Thanksgiving, 2009, driveway accident and firestorm over his sex life that a few remarks from his caddie can cause such an uproar, but that's the way it is.
Did Williams, who was known for staying out of the limelight when he worked for Woods, surprise Tiger by being so joyously outspoken after Scott's win?
"Yeah,'' Woods said.
Next question.
Was Williams being disloyal or was he simply being himself by speaking up after all those silent years?"I'm not going to speculate on Steve,'' Woods said. "Those are obviously his feelings and his emotions and his decision to say what he wants to say.''
Oh, and by the way, having played only twice since the Masters due to Achilles and knee injuries, what is Woods' realistic goal this week?
"A W. Do you want me to elaborate? A nice W,'' he said.That said, Woods said simply being healthy enough to practice and compete is a big step."It would be nice [to win],'' he said. "That's the goal, to win every tournament I play in. That's not going to change, but I think the first thing is I had to get healthy in order to get back to that level. I hadn't been able to practice, hadn't been able to work on my game. I've been sidelined for a long time. It all started with being healthy first, and now I can start playing again.''
Woods, 35, has been stuck on 14 majors since he won the 2008 U.S. Open on one leg at Torrey Pines, in a playoff vs. Rocco Mediate. Despite all that has transpired off the course, and how little magic he has performed with a golf club since then, he continues to cast a giant shadow over the game.
"I don't think it's quite a new era yet until other guys start to win majors regularly like he did,'' U.S. Open champion Rory McIlroy said. "It's very hard to do that, anyway. But he's only 35 years old. He's got another good 10 years in him if he wants it.''
Meanwhile, Woods remains so big, so fascinating, that even a few comments from his former caddie can become a major topic. I'm sorry to disappoint some of my golf-purist friends who want to judge Tiger solely on his golf game. I understand their point. The trouble is, news is news, and Tiger is interesting, win or lose.
See more stories by The A Position on the PGA Championship at: http://theaposition.com/Partner/pga-championship