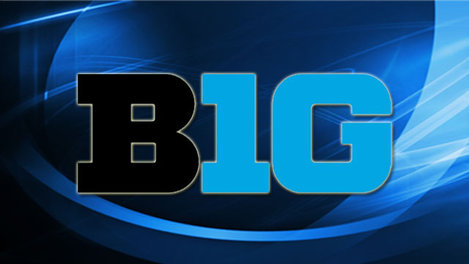 My Illini friends keep asking, so here's the answer regarding Tim Beckman. Barring a miracle on South First St. It's when, not if. . . on Nov. 30, if athletic director MIke Thomas follows his usual M.O.
* Given Wisconsin's running backs and Maryland's run defense (13th in the Big Ten), the Badgers should be able to run all day. But there's something off about the Wisconsin offense. The feeble passing, which lacks a big-time receiver as well as a reliable passer, is well documented. The run-blocking is missing something, too.
If the Badgers stumble today, their remaining schedule, which is already challenging, will look even more ominous.
* Little Brother a 17-point favorite in the Pure Michigan battle? That's a lot of points for Sparty to lay. But if you have to do something, that's the way to lean. The wheels seem to be coming off on Ann Arbor, which has been in freefall since that 31-0 debacle vs. Notre Dame.
Still, the unexpected is not out of the question. If the Wolverines get mad, this game could be a springboard. Until Ohio State, there's no one imposing on their schedule. At this point, Michigan has nothing to lose. The Wolverines don't seem to have anything. Period.
* Rutgers-Nebraska. . . The case against Big Ten expansion. Any good Conference USA games today?  Nuff said.
* If Ohio State does what it ought to do against a decent Penn State team, the Buckeye bandwagon will start getting crowded. I've been on it since the beginning. That Virginia Tech loss was pretty bad, but Urban "Legend'' Meyer remains one of the two or three best coaches in the nation, and I don't know who the third in that group is after him and Nick Saban.
When everybody was screaming about this being a lost season because a freshman, J.T. Barrett, was replacing Braxton, I was thinking, "Just wait.'' Meyer knows how to do this.
And here he is. A good performance against Penn State will be another signal that Ohio State, not Michigan State, is the most dangerous team in the Big Ten. The Buckeyes are a genuine candidate for the inaugural four-team college playoff.