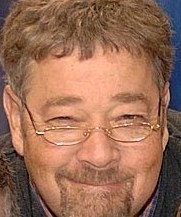 Just back from the U.S. Open at Olympic Club. . . Some memories that will linger:
Still don't know how the USGA turned a golf tournament into a night game for us Midwest writers and our East Coast friends.  Actually, I do. And I don't like it. But if it's good for television. . .
CONGRATS to Webb Simpson, who came from four shots back on Sunday. In becoming the 15th straight non-repeating major winner, he joined an impressive group of players who proved their mettle on the biggest stage.
IT WAS A TOUGH DEAL FOR JIM FURYK. He's a golfer I've always liked, because he's sharp and a straight-up guy—and because, unlike the Bubbas and Tigers of the world, he plays golf in a way I can relate to more easily.
A couple of things that were painful for Furyk admirers:
One, he's usually clutch, and he sure wasn't on that back nine. When he recovered from a yanked drive on No. 12 by making a miracle par-saver putt, I thought he'd finish the job. But that angry flail after the second shot on No. 12 was a bad sign, and that drive on No. 16 was bad all around—bad decision, bad swing, bad timing.
You could tell how important it was by his candidness after the tournament was over. After criticizing the USGA for moving up the tee nearly 100 yards (from 670 to about 570) without really giving the players the opportunity to prepare for that before the tournament (I don't know if that was the case),  he caught himself and mentioned that it was the same for every golfer.
Trying to draw a 3-wood, Furyk over-cooked it and ended up in the woods left. A pair of 2-irons would have gotten him to wedge distance, he also noted.
It's kind of wrenching to hear a 40-something guy say he'll get other chances to win majors. Because you know that's an open question—so to speak. And even while Furyk was mentioning it, I was thinking, "But the stars will have to align for him to be in that kind of place with 63 holes to go in a major.''
MY PERSONAL HIGHLIGHT; At a wonderful party at the home of Art Spander, the legendary golf writer/columnist from the Bay Area, a man said hello on the patio and asked if I was in town for the golf.
"Yes,'' I said. "I'm from Chicago. Are you in from out of  town?''
"No,'' he said. "I live here. But I am involved with golf. My name's Bob Jones.''
Still not moving too quickly, I asked about his involvement. And  he said, "Golf course design. I've done some courses in Chicago. Like ThunderHawk.''
Duh. Finally I figured out I was talking to Robert Trent Jones II, who was as delightful as his golf courses. (If you like his golf courses, which I do. Even if they don't like me back.)
Mr. Jones told me an interesting story about his father inventing the island-green concept at a course in Chicago. He couldn't remember the name of the course, but I hope to get around to locating it at some point.
"I stole it from Dad, and then Pete Dye did, after me,'' Jones said.
TOUGH BUSINESS: I also had a chance to visit with Bruce Charlton, the president and chief design officer of Robert Trent Jones II design firm. Only eight new courses were built in the U.S. last year, he said, and the Jones firm felt fortunate to have built one of them.