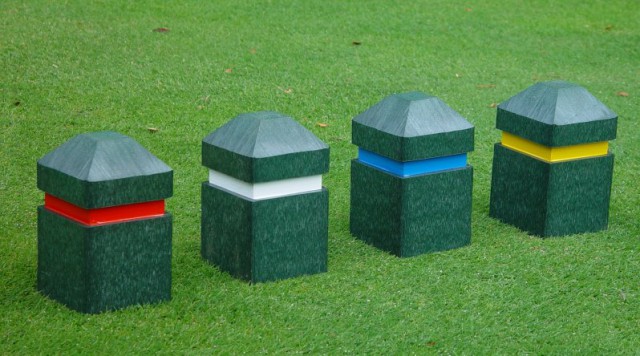 Celebrating my 80th birthday last month, I believe there's no shame in moving to the forward or senior tees around 5,800 to 6,000 yards where I still have a chance to shoot my age like I have done the past nine years.
Despite advancements in equipment, we do tend to lose clubhead speed and distance as we age. Some courses are more lush and that reduces roll, too. However, it's not just us seniors who should consider this advice.
Based on observations of playing this game for more than 60 years, many stronger and younger recreational golfers currently elect to play from the wrong set of tees because of their golfing ability and how far they actually hit the ball.
If they really want to enjoy the game more, they should move up to the appropriate set of tees that allows them to have a chance to reach a majority of the greens in regulation and not just every once in a while–usually then only with fairway woods.
They would enjoy the game more for sure when they can make an occasional birdie or par a few more holes.
Why don't they?
Well, there seems to be a stigma about moving up or their egos get in the way or they let their golfing buddies talk them into accepting the challenges from the back tees with words like, "Let's play the course like the professionals do." Of course, these golfers find that they hit drives followed by fairway woods or hybrids and pitches to most par 4s when they do this. That's not the same game that the professionals play at all.
I recall hearing legendary golfer Byron Nelson tell everyone that he even ventured up to the red or forward tees (4,800 to 5,000 yards) when playing with his wife Peggy when he was in his 80s. "It's more fun up there," he said.
Just what tees should the average male golfer, one who shoots in the high 80s, use? I noticed where Frank Thomas, formerly with the United States Golf Association, recommended they use tees in the 6,000 to 6,200 yards range on courses with a course rating of 70 and a slope rating of 125.
I also recall hearing about a formula that appears to work. Take the distance you hit your 5-iron. Be realistic. Most golfers tend to think of only their best shots. That's the reason you will find most never get their approach shots even to the greens. If it's a comfortable 160 yards, multiply that by 36 to get the magic number—5,760 yards in this case. Some courses may have sets of tees close to that number even now.
I find it hard to see how beginning women can enjoy the game when they hit driver, fairway wood and an iron to reach most par 4s or drivers on a lot of par 3s. Using the above formula, if a woman hits her 5-iron 120 yards, she should be playing at 4,320 yards. Most sets of ladies tees are closer to 5,000 yards. So maybe courses need to think about adding forward tees that these ladies and even juniors could use.
I've seen how many resort and private courses have eliminated the men and women labels for tees, using different colors instead. More places need to follow this example, adding additional tees if necessary.
The USGA and the PGA of America, in a joint initiative, has a program called Tee It Forward that encourages players to follow this example and enjoy the game more.