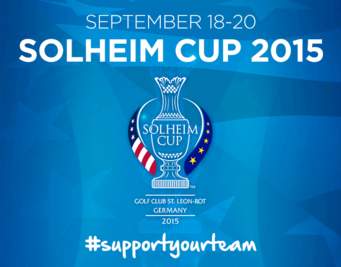 Suzann Pettersen has since apologized but the sting of the 2015 Solheim Cup's non-concession incident will remain part of golf history for a long time.
To recap, the controversy occurred on the 17th hole at Golf Club St. Leon-Rot with the Fourball match between U.S. partners Alison Lee and Brittany Lincicome and Europeans Suzann Pettersen and Charley Hull all square. Lee's birdie putt ran by the hole leaving about 16-18 inches for the halve. What happened next is the meat of the matter: Pettersen and Hull turned their backs and began walking away from the green, Lee thought she heard a concession as well as the referee saying 'The hole is halved in four.' Thinking the putt was good, Lee picked up her ball. Only then did Pettersen make an issue that the putt wasn't officially conceded……and the rest of the ugliness ensued.
In hindsight, Lee, a rookie, certainly made an error in a premature pick-up. However, as anyone who has ever played match play knows, when you don't concede a putt, you stand right there and watch your opponent putt out. Not only was the European team's 'walkaway' a breach of match play etiquette, it was also a breach of golf etiquette in that you don't walk or move when someone is still actively putting.
Was this gamesmanship, where Pettersen immediately realized that in the heat of the moment she could call this infraction and win the hole at a most opportune time? Probably. Did she realize that in the larger picture she would reap the scorn of most golfers everywhere? Probably not. But sometimes you make rash decisions when victory for your team – or yourself – is on the line.
Whether or not the non-concession spurred the American team onto victory the next day will never be known, but it would seem that the significance of a fired-up team hoping to right a perceived wrong had a major effect on the will to win – and one cannot discount that.
In my own match play experience that will to win has definitely triumphed, and here are two examples:
Over 35 years ago, my Women's Michigan State Amateur quarterfinals match was against a woman who obviously had been taught by someone to never give a putt. We were both on the green for birdie and she left hers two-feet short. I knocked my birdie putt no more than 6-inches short of the hole but in direct line of my opponent's ball. I thought she'd concede because I'd have to mark – plus move – my ball, but no word came. In the essence of time, I told her to pick up, thinking she'd say the same and we'd move on. She didn't and actually stood there stone-faced while I dealt with the short tap-in. That really fired me up because I considered it a lack of sportsmanship after giving her the putt….and I thought to myself 'she's going down'. She did. I holed out a 15-foot sidehill downhill birdie to defeat her on the first sudden death hole.
In another event, the 1990 USGA's Women's Amateur Public Links (WAPL) national championship, we were playing at Hyland Hills GC near Denver, Colorado. Back then only the low 32 qualified after stroke play and I was delighted to make match play. That morning, players from all 16 matches were out on the range and I surveyed the field to find that I was the oldest woman out there….at age 34! My opponent was a young college player and I overheard her tell the caddie 'this match will be over quickly'. I can only assume it was due to my my 'old geezer' status. Again, I was fired up and the match ended quickly, only not the way she intended. I holed out a tricky sidehill birdie on the par-3 13th hole, she congratulated me with a joyless 'you are the best putter I've ever seen', then walked the longest walk there is in golf, back to the clubhouse after defeat. I lost to eventual champion Cathy Mockett, who turned pro later.
However, mind games versus good sportsmanship and respect for your fellow players are different animals and I believe Suzann Pettersen realized it after she took the time to ponder what she had done. A fine player, does she want to be remembered for her victories or as the villain who on a world stage first violated basic rules of etiquette, but also used a rookie's inexperience to not only win the match but to provoke tears from her own teammate? One can argue that what the Americans did to Europe during the 2000 Solheim Cup in Scotland was no different: U.S. Captain Pat Bradley forced Europe's Annika Sorenstam to replay a chip-in she holed out for birdie because Annika had not been away, a crucial detail in match play. The Americans could have let it go, as could Pettersen and Hull, but they didn't…..and then the American Team lost that year. Karma perhaps?
There must be thousands of stories like these and even ones where friendships were severed due to miscues or perceived conceded putts that weren't. I personally know two golf professionals who were once very good friends and are not now, because of a long ago missed 1-foot putt. Many have called for rules changes where everything is holed, but that in essence changes the very strategy and the beauty of the match play format, which does involve some mind games.
True, any putt can be missed. We've witnessed it on TV from Hale Irwin to Doug Sanders to Ed Sneed to I.K. Kim; and who can forget the famous Jack Nicklaus concession to Tony Jacklin during the 1969 Ryder Cup at Royal Birkdale? That 2-foot conceded putt resulted in a draw. Some weren't happy, including a livid Sam Snead, who would never have given a putt for the win.
In the end, the game of golf has always been a ladies' and gentlemen's game, and to lose the essence of sportsmanship would be a sad occurrence. Perhaps in the future there can be better and timelier resolutions for incidents such as what happened at this year's Solheim Cup. Because really, would anyone want to play golf without decorum?