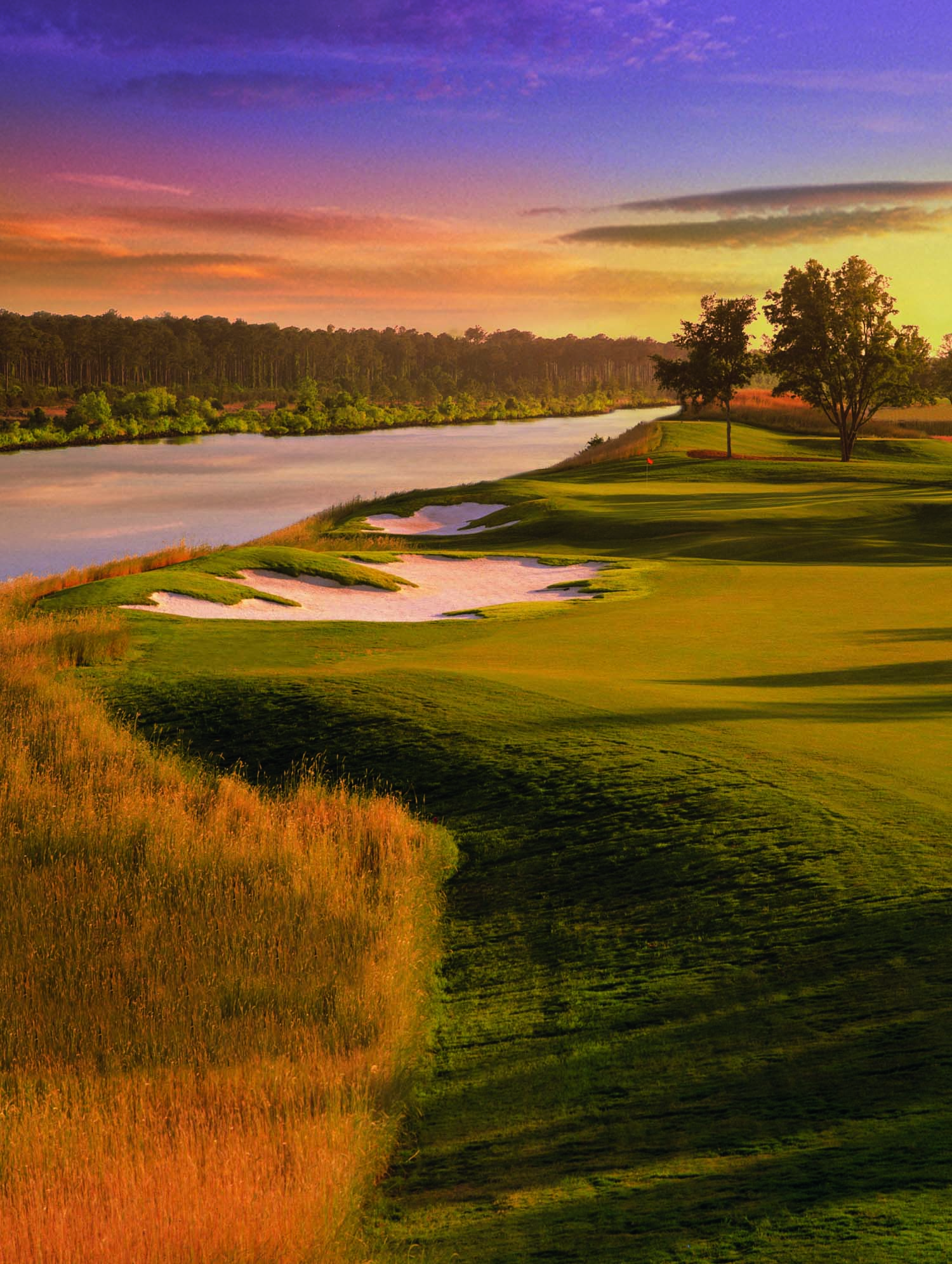 Hard as it is to believe, there are other things to do in Myrtle Beach besides play golf. However, most of them involve golf in other forms.
For example, the Golf Road Warriors went to college today, checking out the Carolinas Campus of Golf Academy of America. An accredited institution that's part of the Educational Corporation of America, GAA is a "career college" with five campuses (the others are in Phoenix, San Diego, Orlando, and Dallas) offering four-semester-long programs in the basics of golf instruction and management. The students—presently 300 at the Myrtle Beach campus, most of them college-age males—attend 14 to 16 months of classes in everything from golf history to technology, teaching the game to running a pro shop, and the other skills necessary for jobs in this most enjoyable of industries.
I'd like to think it encouraging, in the current economy, that people are paying approximately $34,000, plus housing, to enter our business. (We couldn't help but ask if anyone ever requested a degree in golf writing: Thankfully no, as we don't need the competition.) But according to Valerie Pimentel, director of admissions for the Carolinas branch, the college has graduated more than 10,000 students in its 30-plus years and currently boasts an 83% job-placement rate in teaching, selling, and working in the back offices of manufacturers and golf facilities.
"We have no problem placing people," said Jim Hart, director of the Myrtle campus. "There are lots of entry-level positions and constant turnover."
There are also quite a few students over 50 years old, as well as military veterans, among the roughly 1,000 currently enrolled across the five campuses. Being a scratch player is not a requirement, so golf has become a popular option for a second or third career even if it's simply working in a golf store or changing grips.
Speaking of golf stores, our second stop was what has to be one of the world's biggest. The local Martin's Golf and Tennis Superstore, part of the PGA Tour Superstore chain, is the closest thing I've seen to golf's version of Walmart, 100,000 square feet of equipment, clothes, and everything else. I didn't go in with a shopping list but had no problem finding things to buy, including a lightweight bucket hat that doesn't look too dorky; one of those geeky clubface brushes on a retractable string; and a NY Jets-logoed headcover for my putter.
The new toys came in handy when the Warriors played Grande Dunes. Designed by Roger Rulewich (who worked with Robert Trent Jones Sr for many years), the course sits behind a quasi-European-looking hotel called the Marina Inn along the Intracoastal Waterway. Views of the water, a marina full of boats, and the ocean beyond beckoned, but it took most of the front nine to see much more than rows of condos. Almost every one of the first eight is defined by water features but the course lacks much excitement or engagement until the seventh hole, a long par five that serpentines among three lakes, and the eighth, a par three that finishes perched above the waterway. And then the fun begins…
After a lengthy cart ride (walking isn't permitted anyway), the ninth hole (shown above) plays parallel to the waterway, a steep fall-off all along the right side as it climbs to a perched green. The next few holes continue near and along the water, peaking at the long par-three 14th: From the tee, set a few stories above the long narrow green, it's possible to see all the way to the ocean, making for an "oh wow" moment particularly when an Atlantic breeze is blowing in, adding to the precariousness of the waiting tee shot.
The last few holes aren't quite as big and beautiful, but they aren't pushovers, either. In fact, the challenge doesn't let up until the last putt rolls in on 18, where the green rises above water and cascading fountains. I can't think of many other courses that change character so completely and quickly, but I'd be more than willing to deal with the first six or seven holes again now that I know what lies in wait beyond them.