Years ago I flew into New Orleans and rented a car and drove to Alabama to play the nearly identical courses of the Robert Trent Jones Golf Trail. On the way I must have passed through Mississippi, because there is no other way to go, but I can't really say I remember it. Now I realize what a mistake that was.
The Magnolia State has 77 miles of coast line on the Gulf of Mexico, between Louisiana and Alabama, and here lies a vast collection of very good and very reasonably priced golf courses that you hardly ever read about.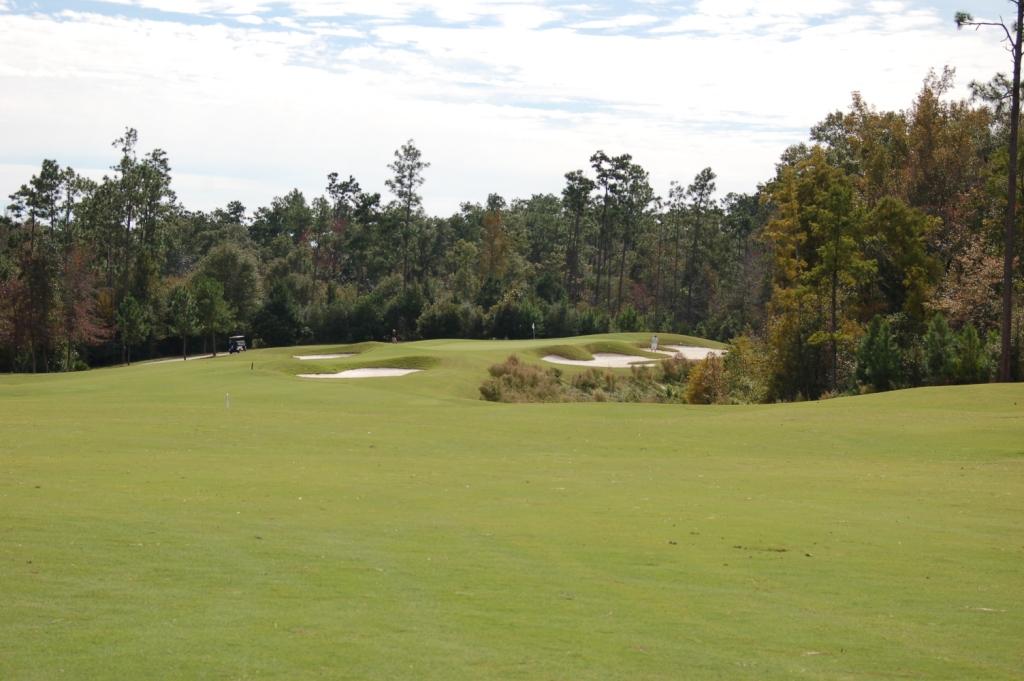 This area was hit hard by Hurricane Katrina just 4 years ago, but you hear a lot more about the devastation in New Orleans than in Mississippi. Despite the lack of publicity, the coast has quickly regrouped and rebuilt, with new hotels, restaurants and revamped golf courses. Evidence of the destruction is still around, and it makes you feel kind of good to spend your tourism dollars here. The locals certainly appreciate it – either that or they are just really, really friendly. Last year they also did a $56 million airport expansion, so it is very easy to get here.
The 800-pound gorilla of the region is Fallen Oak, an exclusive Tom Fazio design that is owned by the Beau Rivage Casino, which in turn is owned by MGM Mirage. Essentially, Fallen Oak is the Shadow Creek of the east, and like its more famous Vegas sibling, it is exquisitely maintained, play is very limited, you must be a hotel guest to get on, and even then it is the most expensive in the area, with high season greens fees north of $200, a lot for Mississippi. The good news is that it is still less than half what they get in Vegas, and unlike Shadow Creek, they actually discount here in the off-season (summer and winter). Seriously, this is one of the finest public golf courses in the entire southeast, and much better than Florida layouts that charge the same. If you can afford to play Fallen Oak, do it, because it is beautiful, a great experience and they have excellent caddies thrown in. Fallen Oak also just landed its first pro event, a Champions (Senior) Tour outing next April.
There is no shortage of other courses to play, with about 25 on the Gulf Coast. The best of the ones I checked out were Grand Bear (owned by Harrahs), a very solid Nicklaus design that sits in the middle of a vast nature preserve and is really scenic and The Oaks, which is a total sleeper that sneaks up on you. You pull up and it looks like just another muni, with a super low key clubhouse and facilities, and greens fees to match, but the Oaks is a real course, managed by topnotch OB Sports, and it is what I describe as a "bachelor party design." There is something fun about playing it, every hole is interesting, and players of all interests and abilities will have a good time. It just gets in your head that it's fun. Finally, Windance, which is owned by the Island View Casino, used to host a Nationwide/Buy.com event and was the site of the first professional victories of a Who's Who of top golfers, including Jim Furyk and Tom Lehman. It has another sleepy fast food looking clubhouse that happens to turn out some of the best gumbo in a state famous for it.
Off the course, the main cities of Biloxi and Gulfport are buzzing with about a dozen major casinos, all rebuilt since Katrina, so facilities, especially restaurants and bars, are top notch. I'm a steak house snob and almost always disappointed, but the BR Steakhouse in the Beau Rivage is as good as the best of Vegas or New York. Likewise, the Island View imported superstar chef Emeril Lagasse from nearby New Orleans to roll out his special brand of "Bam!" The Island View was another big surprise: this is one classy joint you never heard of, with nicer rooms, amenities and bars than most of the famous Vegas casinos, again at a fraction of the price. I've stayed at and written about just about place in Vegas, so believe me, I know.
My last tip: don't miss the Shed, one of the finest BBQ joints in the nation. With ambiance to match. Don't take my word for it, you'll see it on those food and travel channel shows, because it is the real deal.
At every turn during my trip, the words "pleasantly surprised" kept coming up. The bottom line is if you are on a budget and appreciate good golf, good food, good times, and maybe a little blackjack and a few drinks, it's hard to beat the coast of Mississippi, sort of a Myrtle Beach meets Vegas combo patter.