It was just an idle comment on the telecast of the Waste Management Open, but it got me thinking.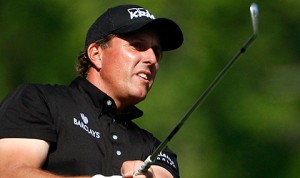 "It's looking like a good start for Phil Mickelson," the announcer said.  "And when Phil has a good start, he usually has a good season."
That's one person's impression.  I would have put it differently.  I'd've said, "Phil usually has a good start."
One of the ongoing dramas of the 2010 golf season was Mickelson's inability to leap over Tiger Woods into the top spot of the Official World Golf Rankings.  There were eighty-six consecutive events – or so it seemed (the actual number was fourteen) – when he could have overtaken Tiger but never did.  When Woods finally did shed enough carryover points for someone else to take over as number one, it was Lee Westwood who did the deed.
Earlier in his career, it took a long time for Mickelson to shed the title of Best Player Never to Win a Major.  His breakthrough at the 2004 Masters came in his 47th attempt, in his thirteenth season on the PGA Tour.
Both of these drawn-out sagas could have been shortened considerably if they involved events that take place in January or February.
Nearly half of Mickelson's 38 PGA Tour victories – seventeen of them – occurred in the first two months of the calendar year.  (For purposes of these statistics, a tournament falls into the month in which it ends.)  In thirteen of his eighteen full professional seasons through 2010, he posted at least one win in January or February.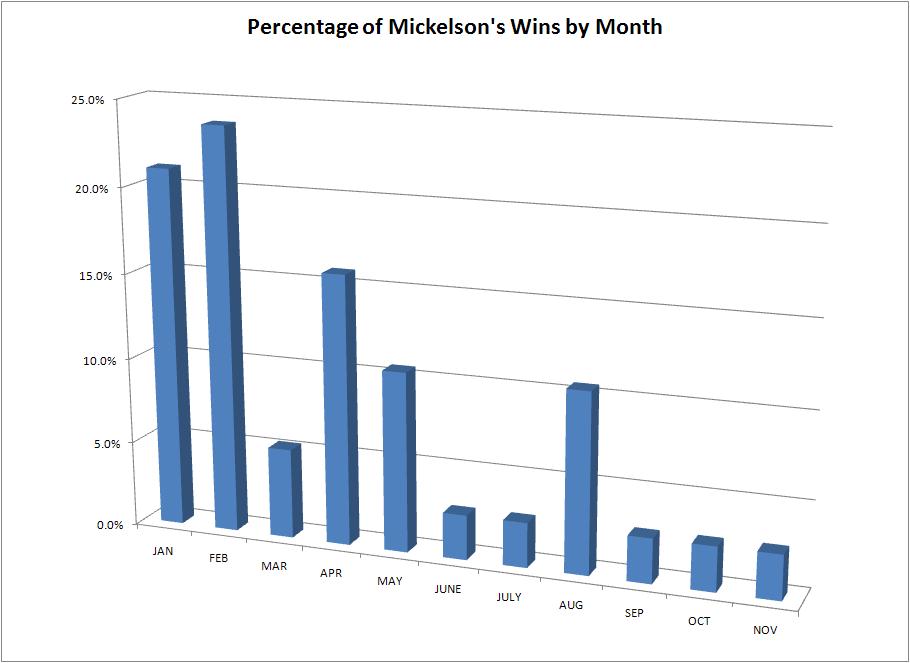 It's not merely a matter of his playing more events in those months; his winning percentage is best in January, second-best in February, third in April (owing largely to his Masters results and preparation), and falls off sharply in all other months.  His two worst are June and July, when the two majors he's never won – the U.S. and British Opens – are held.  (The blip in November represents one win in just seven events.)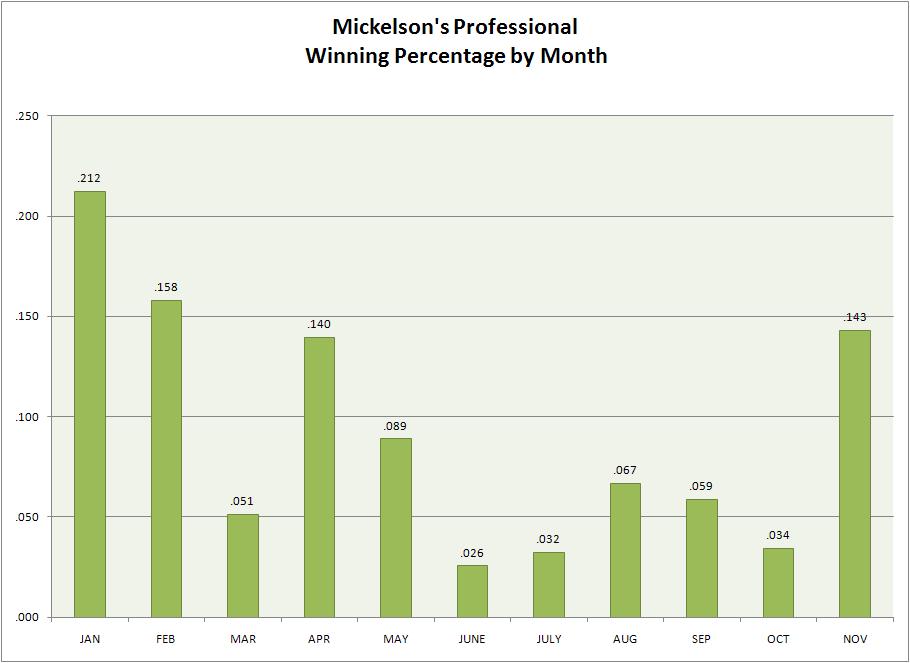 Getting back to the initial question, does a good start indicate good things to come for Mickelson?  A further question would be, What is a good season for him?  He's only had two full professional seasons (out of eighteen) in which he did not win a tournament; he's won one tournament three times, two tournaments eight times, three tournaments twice, and four tournaments three times.
In his five "good" seasons (three-plus wins), he wins early – at least one January/February win each time.  But he usually wins early in his "bad" (one win) and "average" (two wins) seasons, too – two-for-three and six-of-eight respectively.
On the other hand, maybe it's mostly a matter of geography.  Consider this breakdown of Mickelson's wins, by state: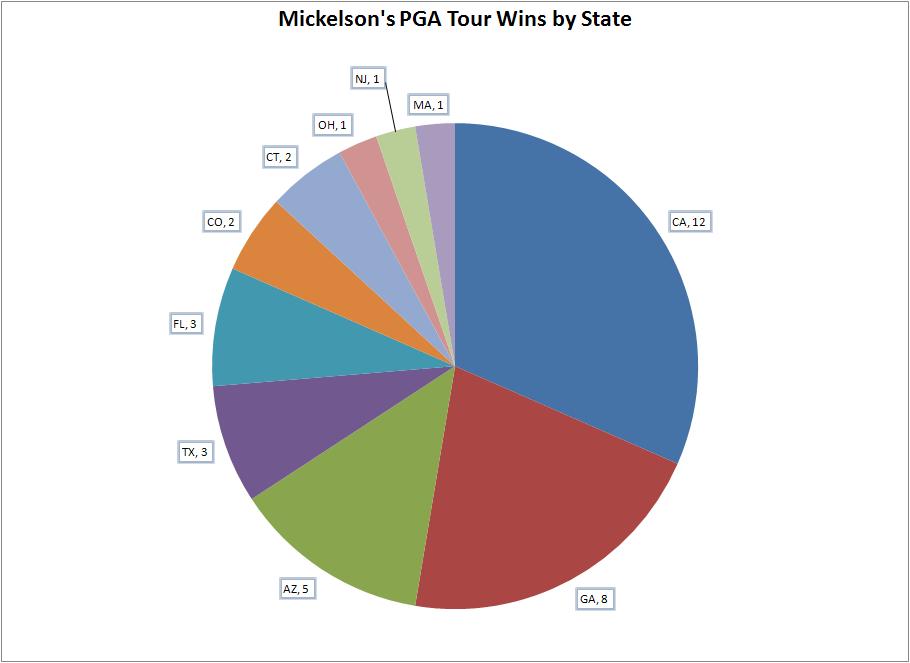 For whatever reason, Phil Mickelson is very fortunate that, despite the best efforts of Tim Finchem and FedEx, the golf season is not structured like other sports, with the events gaining in importance as they build towards a climactic playoff conclusion at the end of the year.  Otherwise, he might have earned a nickname like George Steinbrenner's dismissive "Mr. May" for Dave Winfield.