Yes.
Oh, you want something slower?
OK, let's look at it this way: Since 1980, how many golfers besides Tiger Woods have won five or more PGA Tour events in a season?
The answer is three: Tom Watson (seven, 1980); Nick Price (six, 1994),  and Vijay Singh (nine, 2004).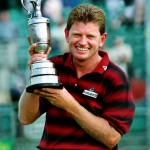 That's it.  Three men, each accomplishing it once.
That guy Woods?  He's done it ten times including this year: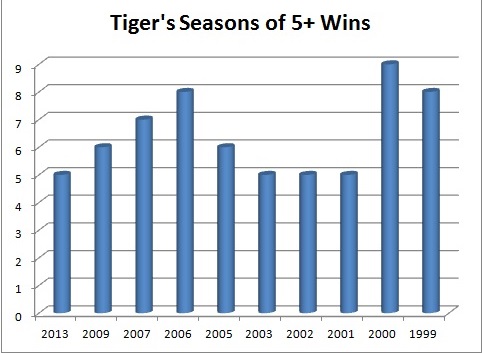 We must not become so inured to Tiger Woods's greatness that we ignore it when it manifests itself before us.  Five wins is a phenomenal season, even without a major championship.
Will Tiger win another major?  That's a very different question.  But in 2013, Tiger Woods has been the best golfer in the world and Player of the Year to date.  Four separate weeks,  however important, don't invalidate that.